In two days, "I Am Queen Mary" co-creators La Vaughn Belle and Jeannette Ehlers will be wrapping up an international crowdfunding campaign meant to support a more permanent version of the monument – and a twin sculpture on St. Croix – and they are making a final push for public support.
The Source's Elisa McKay sat down with Belle Thursday to talk more about how the campaign has evolved since it launched in August, and how the piece has continued to inspire more awareness of the historic 1878 Fireburn labor revolt and the pivotal women involved, including Mary Thomas, the subject of the monument, who came to be named as one of the "Queens of the Fireburn," as those leaders are locally termed.
A mock-up of the project created by Belle, from the U.S. Virgin Islands, and Jeannette Ehlers of Denmark – two artists connected by their shared Caribbean roots and colonial histories – made its debut in March 2018 in front of the West Indian warehouse in Copenhagen. It was put there in commemoration of the 100th anniversary of the sale and transfer of the Danish West Indies (now the U.S. Virgin Islands) to the United States.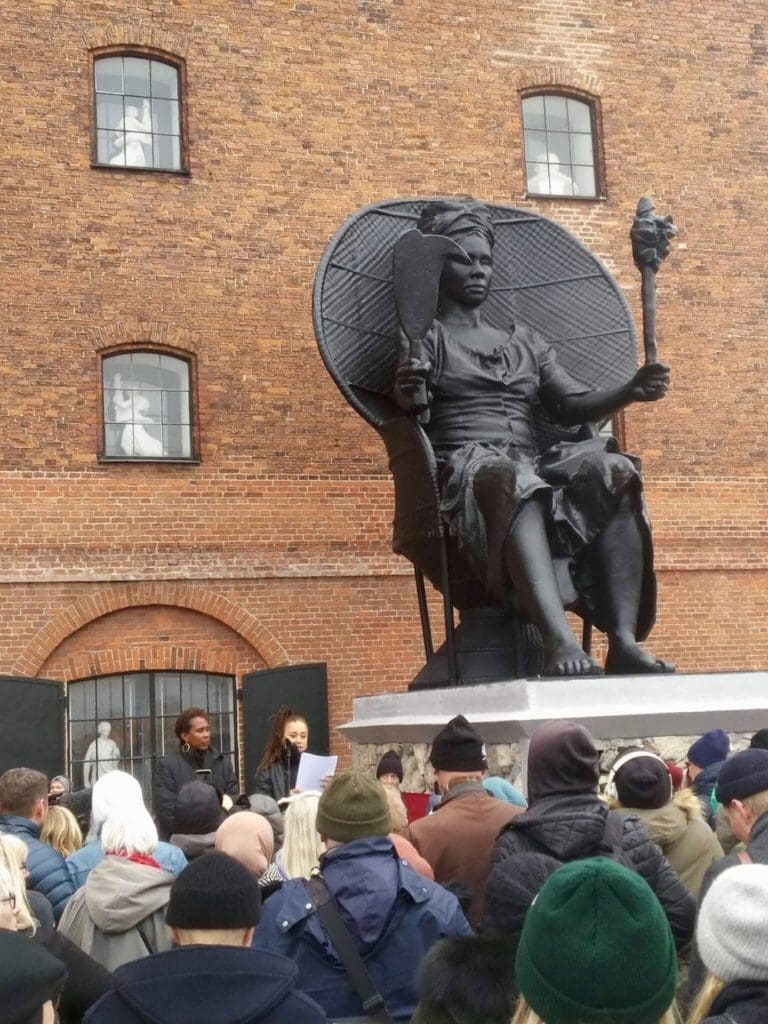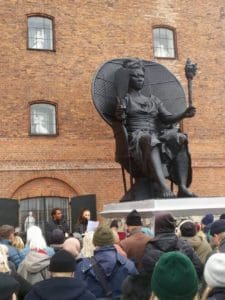 In 2020 the Danish government granted permission to permanently install "I Am Queen Mary" in front of a former colonial warehouse in Copenhagen, acknowledging the work's shift from a temporary artwork to an important landmark in the city. Earlier this year, the Danish government confirmed the location, finalizing the arrangement.
When a winter storm in December of 2020 severely damaged the monument, the figure was removed and an augmented reality version of the sculpture was developed to hold space for the work and to activate new dialogues. The artists then set to work raising the money to make a more permanent version of the piece, along with a twin monument on St. Croix. While the Danish government pledged $160,000 U.S. dollars, a crowdsourcing campaign, among other things, was launched and as of Thursday night, had raised about 40 percent of its $101,230 goal.
To donate, click here, and to learn more about the project, visit the website. The campaign closes on Oct. 2.