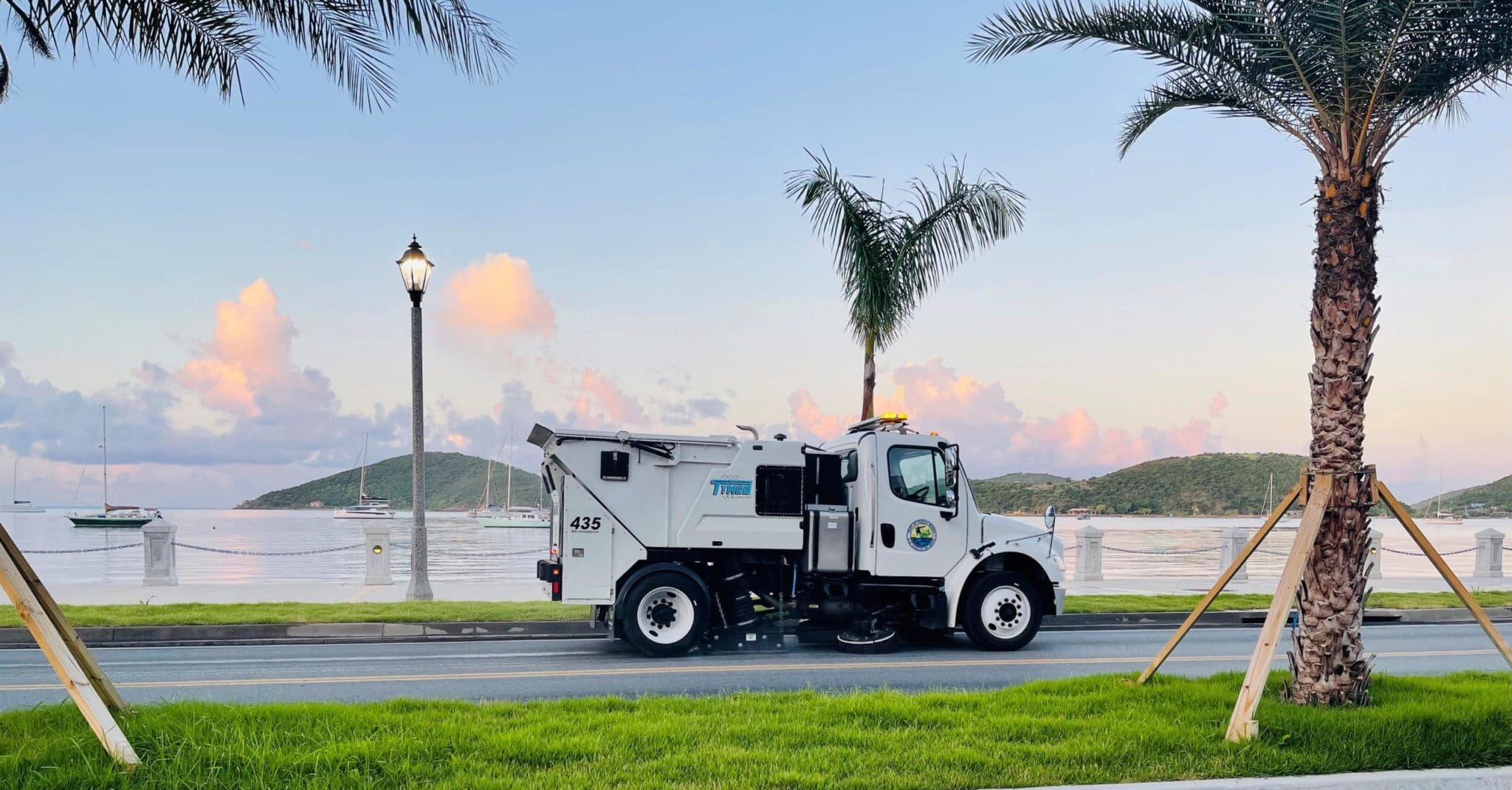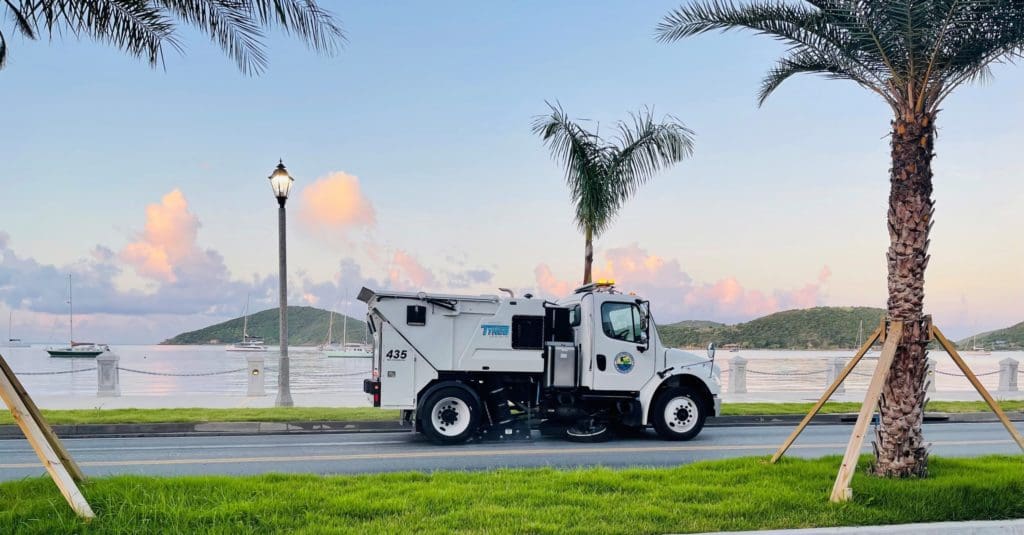 St. Thomas motorists may have noticed a strange new vehicle making the rounds on their morning commutes as the Public Works Department has added a street sweeper to its fleet.
The street sweeper, typically in action between 4 a.m. and noon, is currently operational on St. Thomas, though the department is making arrangements for it to be able to travel to St. John in the coming months, according to a press release issued Wednesday.
"The street sweeper compacts dirt and debris, and uses vacuum technology to clear roadways," said DPW Commissioner Derek Gabriel. "It also works to keep waste from entering our drainage systems, which is critical to long-term street maintenance." 
Public Works was able to purchase the vehicle through a heavy equipment allocation from the Legislature of the Virgin Islands, it said in the press release. DPW is also working to identify funds to purchase additional street sweepers for all three islands, it said.