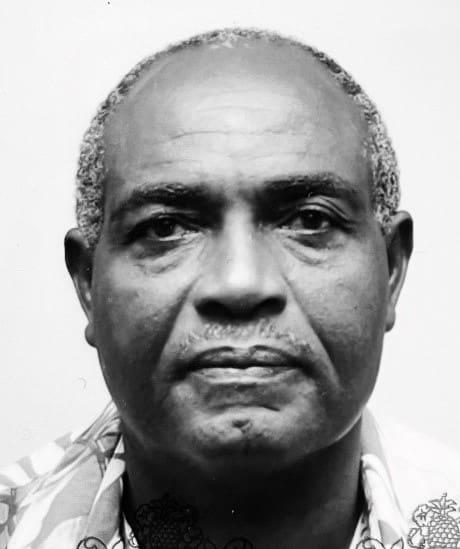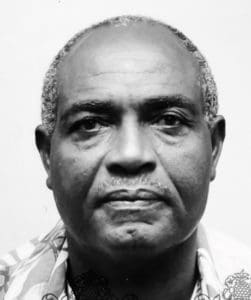 Laren E.T. Williams Sr. of Estate Whim, St. Croix, was lost to his loved ones on Aug. 28.
He was born in St. John's Antigua to Mathilda and Robert Williams but emigrated to and resided on St. Croix for most of his life.
Laren was affectionately called "Daddygrandpa" by his grandchildren and was known to his peers and colleagues as "Tiger." He was notorious for always laughing and especially making himself laugh. Importantly, he had wit and a sense of humor which he passed down to most of his children and grandchildren.
Agnes A. Williams (née Mills), his wife, predeceased him in 1992. He was also preceded in death by his son-in-law, Russell Hornkohl; brother, Llewellyn Williams; sisters-in-law: Allison Serrant and Eva C Hodge; and nephews: Joseph Serrant and Harold Hodge Jr.
He is survived by his children: Lionel Williams, Jenifer Sampson, Dwayne Williams, Earl Mills, Karen Stollings, Rhonda Williams-Henry, Paulette Fleming, LaVerne Mills-Williams, Leah Hornkohl and Laren Williams Jr; and grandchildren: Justus and Jacob Williams, Nadasca Guity, Aukea Simon, Anya and Jah-Barri Sampson, Dwence, Dencia, D'iajanay, Dekendre, Elijah and De'Mari Williams, Emari and Tara Mills, Ashley and Cory Stollings, Taylor and Chesney Henry, Shelby, Sydney and Aaron Fleming, Rheilly Llanos, and Payton and Parker Hornkohl.
He is also survived by sons-in-law: Michael C. Henry, Haydn "Berry" Fleming and Darrell Stollings; daughter-in-law, Rosita Mills; great-grandchildren: Justina, Natalia, Fred, Kai, Daniel, Jessica, Brayden, McKenzie, Connor, Jordyn, Skylar and Kamai; siblings: James Williams, Iola Daley, Maudeline Adams, Conrad Williams, Sylvia Williams, Noel Williams, Esterlyn, Gweneth, Sonia, Rosemarie, Bridgette, Robertine and Novelle Williams; brothers-in-law: Arnold Woodley, Thomas Daley and Harold Hodge Sr.; and sisters-in-law: Elfreda Williams, Erselyn Jones and Terresita Fleming.
More survivors are nieces: Sharon, Carol, Genevieve, Jennifer, Charmaine, Terry, Genevieve, Coralie, Debbie, Jacqueline, Seanna, Althea, Bianca, Yvette, Hillary, Donna, Cheryl, Carlene, Marsha, Makishma, Princess, Nathalie, Stacey, Tamara, Tish, Trish, Joy-Marrie, Patrice, Crystal and Nicole.
Other survivors include nephews: Keith, Derrick, Robert, Andy, Leonard, Rodrick, Thomas Jr., Clarence, Shorn, Bevon, Allean, Byron, Kelvin, Curtney, Caliston, Keithly, Rhys, Arnold Jr., Augustin, Troy, Melvin, Wondsworth, Encosi, Victor, Sean and Dillon; as well as great nieces, great nephews, and other relatives and friends too numerous to mention.
The viewing will take place at 9 a.m. followed by the funeral service at 10 a.m., Tuesday, Sept. 28, at St. Paul's Episcopal Church, Frederiksted, St. Croix. Interment will be at Kingshill Cemetery.
If you plan to attend the service in his honor, please be advised that COVID-19 protocols will be strictly enforced.  We do not wish for our father's legacy to be marred by preventable illness and needless suffering, so please comply.