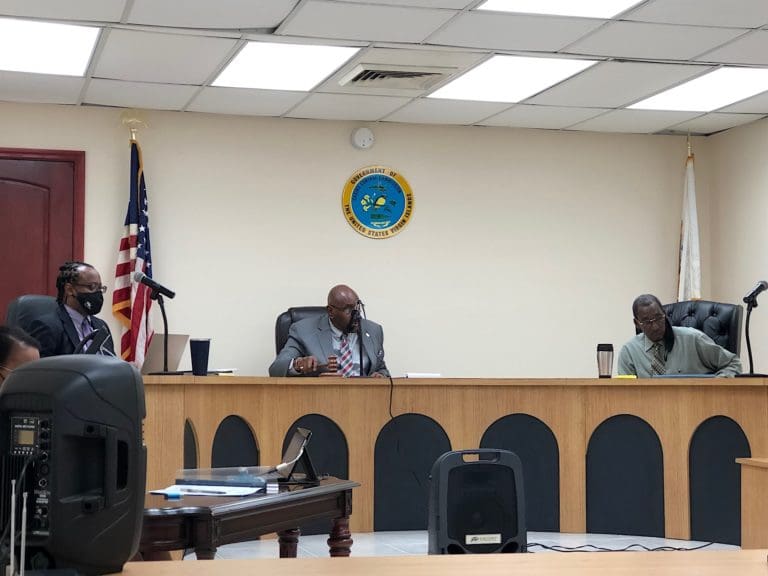 The V.I. Casino Control Commission approved a number of amendments to casino regulations Thursday, including licensing and applications fees, written over the last several years. After a process of back and forth approvals by the governor and lieutenant governor, the new regulations will supplement the V.I. Casino Control Act of 1995.
All of the amendments, some going as far back as 2015, were reviewed by the two-member board before being approved Thursday, according to Usie R. Richards, vice chairman of the board.
After approval by Casino Control Commission Chairman Marvin Pickering and Richards, the amendments will be forwarded to the Department of Justice to be reviewed for Lt. Gov. Tregenza Roach and then sent to Gov. Albert Bryan Jr. for certification. After that, the lieutenant governor will also approve and sign them and the new regulations will be "officially promulgated."
Existing fees will be included in the V.I. Casino Laws and Regulations and new fees will be added for a new section of the approved hotel rules. In addition to the three current classes of hotels, a Class IV will include hotel/casinos opened in an Enterprise Zone, defined by the Economic Development Authority. Fees for the Class IV license will be $80,000, which is substantially less than the $100,000 in fees for a Class III hotel's initial license and $60,000 instead of $80,000 for two years. Also, an Enterprise Zone casino will be required to have 75 sleeping units and a 400-square-foot banquet facility. A Class III facility is required to build 150-199 rooms and a 5,000-square-foot banquet room.
Similarly, a government entity casino is a new Class IV designation with an $80,000 licensing fee for the first 5,000 square feet of floor space and $50,000 for each additional 5,000 square feet. Banquet facilities were not addressed in the amendments. What government entity would be operating a casino was not discussed. The V.I. government, through the Public Finance Authority, owns the Kings Alley Hotel in Christiansted. There were plans for a casino adjacent to that hotel 20 years ago, prior to the PFA acquiring the hotel through foreclosure. In May, the PFA voted to start the process of selling or leasing the Kings Alley Hotel and the adjacent vacant lot,
Fees for a racino/casino license are being added also to the regulations. Only one racino on St. Thomas and one on St. Croix will be allowed with no more than 200 machines each. Racinos must be at least 5,000 square feet and the license will cost $25,000 the first year and $50,000 for two years. Those amounts will be doubled for each additional 5,000 square feet.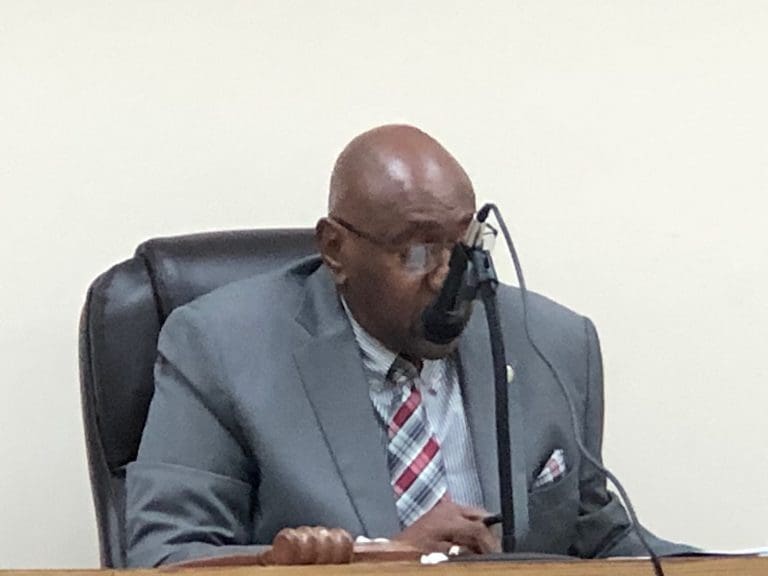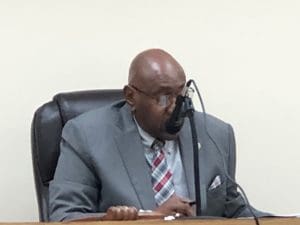 Fees for Class I, II and III casinos, now found on their respective applications, also will be included in Laws and Regulations. Other fees that will be listed include alcohol beverage and service industry licenses, as well as administrative and office fees. All are listed on the Casino Control Commission website.
Richards also listed the forms that are being revised, including the International Association of Gaming Regulators' multi-jurisdictional personal history disclosure form. The form is accepted in several jurisdictions and includes questions to satisfy their filing and information requirements.
The first item on Thursday's agenda was to be a discussion of a request from VIGL Operations LLC for a time extension. VIGL runs the slot machine parlor at Caravelle Hotel and has a contract to run races and slot machines in the territory's horse tracks. Richards said they failed to meet the one-year deadline to provide the required banquet space at the Caravelle Hotel, specified in the July 2020 permanent license and operating certificate. Because one of the VIGL principles was sick, the commission postponed the item until further notice.