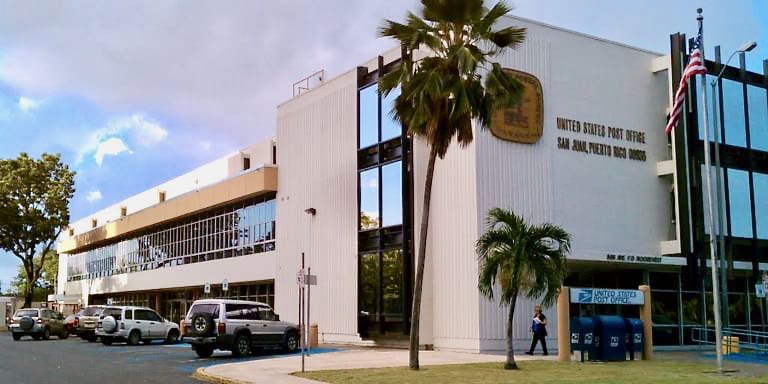 No letter mail was delivered to or from the U.S. Virgin Islands during the last full week of August after service was suspended due to structural issues at the processing center in Puerto Rico, V.I. Delegate to Congress Stacey Plaskett said on Friday.
Plaskett said her office was not notified of the disruption, nor were local U.S. Postal Service officials, local elected officials, or USPS customers.
"According to the U.S. Postal Service regional office in Puerto Rico, between the dates of Friday, Aug. 20, and Friday, Aug. 27, there was a suspension of inbound and outbound mail processing operations for the Virgin Islands at the San Juan, Puerto Rico facility due to structural issues at the processing center. As a result, there was no letter mail delivered to our territory for a week," Plaskett said in a news release.
"My office was not made aware of this issue until my team in the Virgin Islands noted the issue and local constituents reached out with their concerns about not receiving mail. Additionally, I am very concerned that neither the local constituency nor the Virgin Islands USPS employees were advised of this issue until days after the suspension of mail processing at the San Juan facility. This is entirely unacceptable and is a clear reminder of a continually occurring, systemic issue that we have in receiving mail from Puerto Rico – fundamentally it is unreliable," Plaskett said.
According to a recent update from the USPS, mail processing operations for in-bound letter mail from the mainland, Alaska and Hawaii has been moved to the New York Morgan Station, and processing of out-bound letter mail for all destinations – domestic and international – has been moved to the Memphis, Tennessee, processing center, Plaskett said.
According to the USPS regional office, large packages and inter-island mail processing and delivery have not been impacted, said Plaskett.
"I have been in conversations with the vice president of retail & delivery operations, southern area of the U.S. Postal Service, and USPS leadership at the regional level to address the immediate problem, what effective solutions can be employed to resolve this issue moving forward, as well as the ongoing issues with the U.S. Postal Service in the Virgin Islands," said Plaskett.
Reliable mail service has long been an issue for the U.S. Virgin Islands, which does not have sufficient volume for the USPS to justify planes being routed here from other distribution areas, whether Miami or elsewhere, Plaskett told the annual meeting of the League of Women Voters in April. The exception was after the hurricanes of 2017 when mail was routed through Miami due to the damage to facilities in Puerto Rico, Plaskett said. When that happens, the USPS has to contract with carriers such as FedEx or airlines to deliver the mail.
"As you know, the U.S. Postal Service is not a government entity, it is an independent agency which has to pay for itself, so they look at cost and profit margins to determine their decision-making and what they are doing," Plaskett said.
A reevaluation of services earlier this year resulted in 10 more USPS employees being authorized to work in the USVI, said Plaskett, "but we have not been able to get them to agree to rerouting our mail from Puerto Rico because even though there is less letter mail, and there is an increase in volume in packages, with people doing so much more online purchasing, they still say that amount, because of our population, does not justify a separate plane coming from the mainland to the Virgin Islands specifically," she said.
"What we have to do is ensure we constantly stay on Puerto Rico to operate appropriately with the mail that we have," said Plaskett.