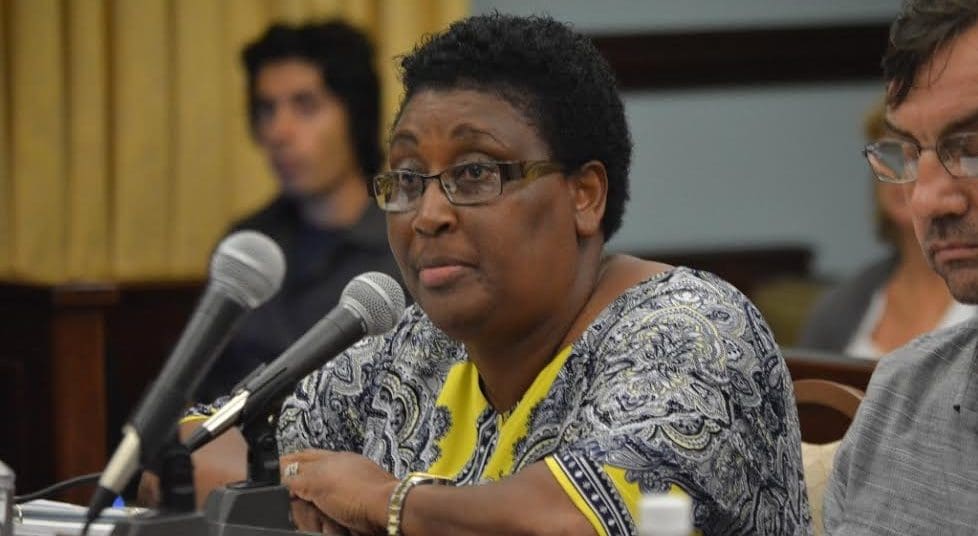 As the contract winds down for the supervisor of the Elections System of the Virgin Islands, the agency has posted a public notice inviting qualified candidates to apply for the job.
The winning applicant must come with demonstrated management experience, organizational ability and thorough knowledge of local elections laws.
If selected, a successful applicant would become the fourth Supervisor of Elections in Virgin Islands history, replacing the current officeholder, Caroline Fawkes.
But the top official of the hiring authority – the Board of Elections – said that is just one of the possible outcomes.
Board Chairman Raymond Williams said posting the vacancy for elections supervisor is a formality. Fawkes has served as the top operations executive for USVI voting since 2013, but her contract expires soon.
"She's on a eight-year contract, and that contract terminates at the end of the month," Williams said. "She will continue to work on a month-by-month basis until we either rehire her," or choose another applicant.
Fawkes, a former military officer and aviator, replaced John Abramson Jr., who was elections supervisor for 20 years. Abramson, in turn, replaced the longest-serving official at the elections system, Henrietta Todman, who held the post for 40 years.
Todman was elections supervisor from the time Virgin Islanders chose their first elected officials to govern the territory.
Whoever serves as elections supervisor is expected to work closely with the board, to help plan, organize and coordinate activities of the elections system, according to the posting. The supervisor also is responsible for preparing annual budgets for the Board of Elections and the Elections System.
Responsible interpretation and execution of the Virgin Island Code are central to the duties of the elections supervisor. So is the management of the Elections System staff and overseeing voter registration.
At the time of his next-to-last term leading the elections system, Abramson said the board changed its hiring protocol for the supervisor's post. He too, he said, had to reapply for the job. That involved filling out an application, sitting for interviews with elections board committees, leading to a final selection by the full elections board.
"I saw that myself. It appears her term is up. They're asking her to reapply. They put me through the same thing, so I feel for her now," the former elections supervisor said.
All applicants will go through the same process, Williams said. "The last time we filled the position, it took two months," he said.
Further information about the opportunity to serve as V.I. supervisor of elections can be found on the Election System's website.