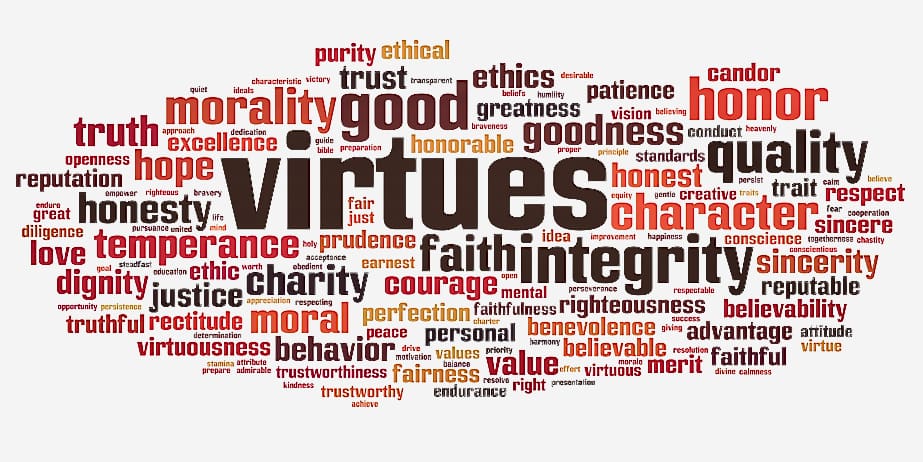 Virtue of the Week focuses on building peaceful and caring communities through understanding and fostering the practice of virtues. The Source supports the Virtues Project and will publish one virtue developed by the project each week.
Cleanliness is treating our bodies with respect and care by keeping ourselves clean, fresh and healthy, eating pure foods and breathing fresh air. We strive to keep our spirit clean and our mind clear. We rid ourselves of habits that do not serve our dignity. We think and speak in ways that honor others and ourselves.
Cleaning up our mistakes gives us a fresh start. When we forgive, we cleanse our hearts of negativity.
We do our part to care for the earth. Cleanliness around us makes our souls peaceful. Cleanliness within us brings more peace to the world.
Quote
"In every aspect of life, purity and holiness, cleanliness and refinement, exalt the human condition…Even in the physical realm, cleanliness will conduce to spirituality." Andul Baha, Selected Writings, 146.7
Practicing cleanliness
I keep myself fresh and clean.
I put only healthful things in my body.
I cleanse myself of harmful habits.
I am willing and able to clear up my mistakes.
I forgive others and I forgive myself.
I am a responsible steward of the earth.
I keep my environment clean and beautiful.
I am thankful for the gift of Cleanliness. It frees my spirit.
Questions for discussion
– Is there any forgiveness that is being withheld in our community?
– In terms of social justice, what does clearing up our mistakes look like?
– Does negativity exist here? What form does it take? How can we acknowledge and undo it?
– How can the community support in keeping our spirit clean?
The Virtues Project is provided by the Community Foundation of the Virgin Islands in partnership with Virtues Matter.
Virtues Matter was started by a wife-husband team of social entrepreneurs seeking to positively uplift as many lives as possible. We aim to inspire and empower, to build capacity, strengthen relationships, and help everyone lead lives of passion and purpose.
Virtues Matter believes in a world where people are committed to kindness and respect, strive to be their best, and live with hope, courage, and in unity. We built the Virtues Cards mobile app, an interactive personal and team development tool, to help people identify and develop key virtues skills. We also offer dynamic workshops, online training, and customized programs to help people cultivate these positive qualities of character. To learn more, visit virtuesmatter.com.