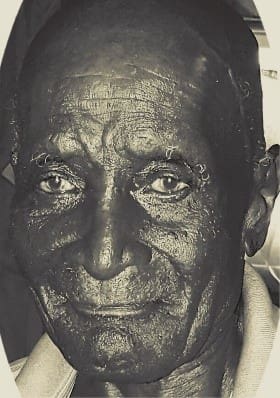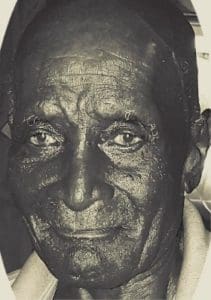 Aubrey Wellington Alister Carr, also known as "Alister Carr," of Estate Grove Place died on Aug. 12. He was 91 years old.
He was preceded in death by his wife, Pearl "Ionie" Carr; parents: Victor and Sarah (Green) Carr; grandson, Ian; sisters: Alma "Dolly" Carr and Esley Carr; and brothers: Leonard Carr, Asquith Carr, Ashford Carr, Apollo Carr and Fred Carr.
He is survived by his daughters: Dianne Carr-Jacobs and Marita Lewis (stepdaughter); sons: Davidson (Tony) Carr (Fla.), Eugene Carr (Inches) and Ivan Lewis (stepson); grandchildren: Nieko, Channik, Shanni, T'Niah, T'Sziah, Nazekiel Carr, Taiyce and Taiyel Jacobs, Adrian, Kareem, Lestroy Benjamin, Charina Brewster and Shenique Martin; sisters: Alice "Lorna" Carr-Celestine and Joycelyn Wiiliams; and brother, Eustace "Heartfield" Carr.
He is also survived by nieces: Condace Horsford, Cynthia Browne, Kirlice Carr-Lett, Elslon Chardon, Leah Carr-Johnson, Zathlyn Rodriguez, Maxine Carr (UK), Linez Stevens, and other nieces too numerous to mention; nephews: Holburn, Ashlen, Rupert, Randy, Judson Carr and other nephews too numerous to mention; daughters-in-law: Samantha Patterson (Fla.) and Natasha Bass; and son-in-law, Warren Jacobs Jr.
Other survivors include brother-in-law, Osmond Celestine; special friends: former VITELCO family, James Parris and family, Mr. Christmas and family, the Halliday family, All Grove Place family, Kim and Ermine Bazil and family, Charlie Flemming and family, and other friends too numerous to mention; cousins and other relatives: Phillips family of Antigua, Stevens family of St. Croix and Antigua, and the Green family of Antigua; as well as other relatives and friends too numerous to mention.
There will be a viewing at 9 a.m. followed by a funeral service at 10 a.m., Wednesday, Aug. 25, at Grace Baptist Church. Interment will be at Kingshill Cemetery.
Due to the COVID-19 pandemic and public health regulations, all attendees must wear a mask and adhere to social distancing guidelines.