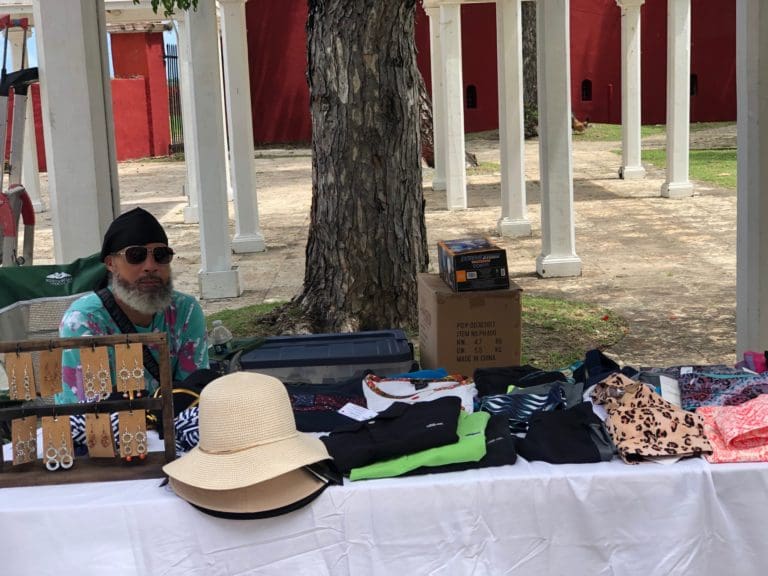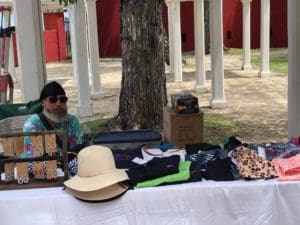 There weren't the usual throngs of people wandering the streets of Frederiksted when a cruise ship calls, but when the Celebrity Equinox called on St. Croix Wednesday, the dozens who slowly strolled the streets of Frederiksted seemed to enjoy the blue skies, light breeze and the 80-degree temperature.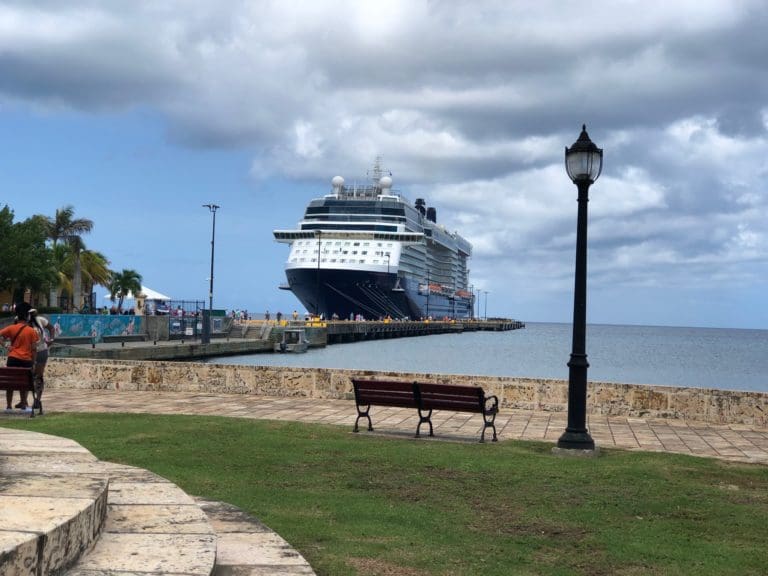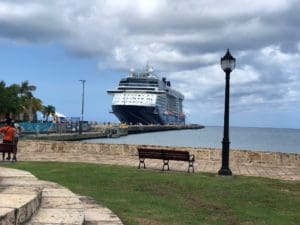 The Equinox, with a capacity for 2,852 people, was only half full, passengers said. The ship arrived at 8 a.m. and left at 6 p.m. Some visitors took tours to various points of interest on the island including Christiansted, the North Shore, Salt River, the local distilleries and brewery, the botanical gardens and Buck Island. A few people took advantage of the dive shops in Frederiksted to scuba or just shop.
Other people walked through the town and to the beaches north and south of town. The great majority of passengers wore masks with only a few bare faces. One Frederiksted merchant said she appreciated that the visitors were trying to be just as safe as residents.
St. Croix Police Chief Sidney Elskoe, Assistant Police Commissioner Mario Brooks, and Lt. Walton Jack Jr. walked about the area and told the Source everything was running smoothly after a few parking glitches. Police vehicles had their lights flashing and were visible from every corner.
All day, music played from the stage at Buddhoe Park, including Basic Vibe, whose eclectic sounds were heard throughout the vendors' section of the Eliza James McBean clock tower.
Vendors displayed jewelry, sarongs, T-shirts and sun hats.
Elin Nicolas said he has been a cruise ship vendor for more than 20 years. He had T-shirts and Larimar jewelry for sale. He said he hoped everybody would get a souvenir with which to remember St. Croix.
The Fort Frederik beach was lined with blue chairs and umbrellas and a few people splashed in the sea. Food was available, but it seemed most people headed back to the ship to take advantage of the lunchtime buffets.
Two of the passengers, Garry and Arlona Kolb, from The Villages in Florida, said they walked to the beach and back and through downtown and were heading back to the ship for lunch. Garry said the island is beautiful and definitely looks like it would be a good spot for divers. They have taken two other cruises since the pandemic, including to Iceland, but this was their first trip to St. Croix. They were looking forward to visiting the other islands as well, on this trip – Antigua, Aruba, Curacao, Dominica and St. Lucia.
"We're enjoying life," Arlona said before they returned to the Equinox.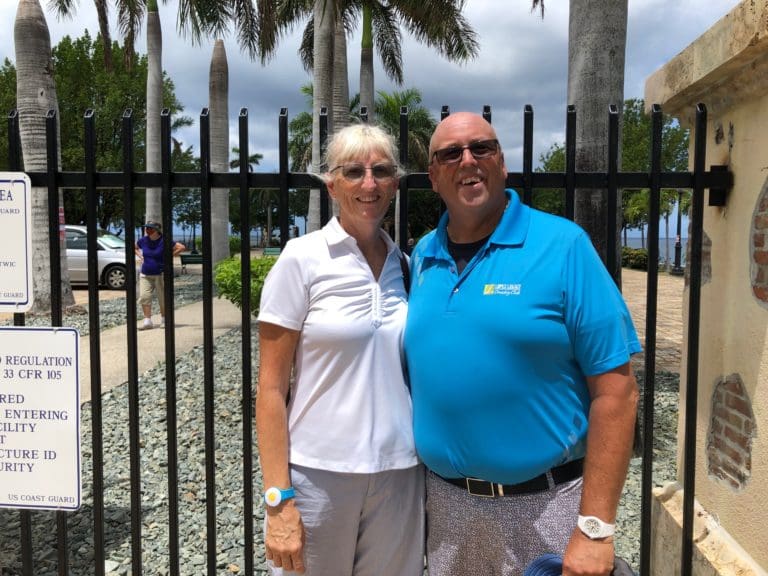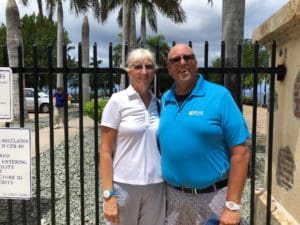 The Equinox will visit St. Croix again on Sept. 8 and 29. The Royal Caribbean's Vision of the Seas is scheduled to call on Sept. 13 and 28.