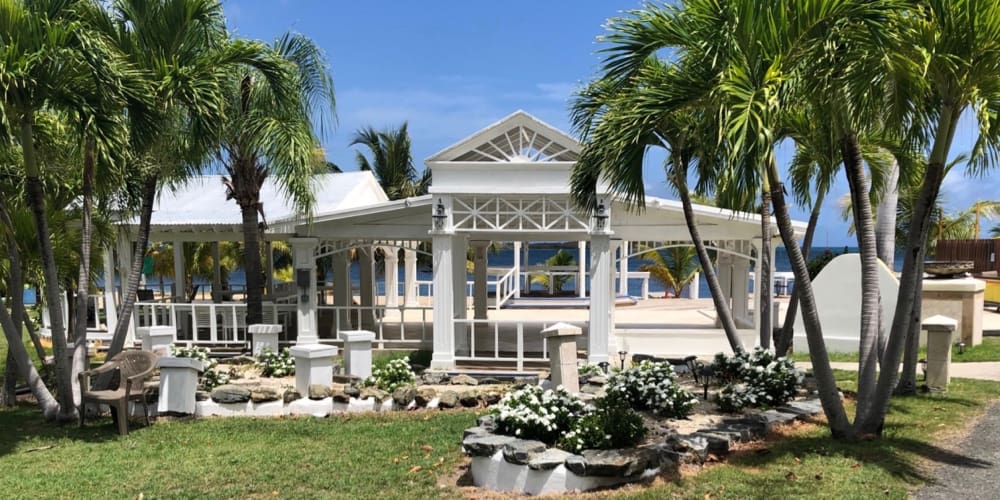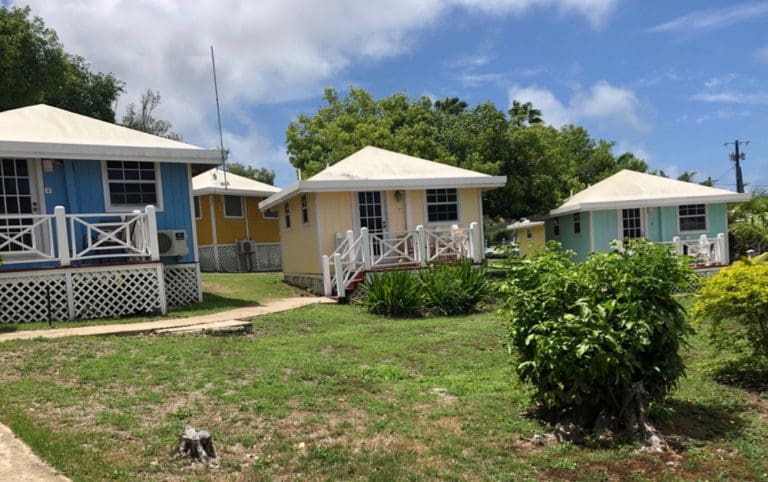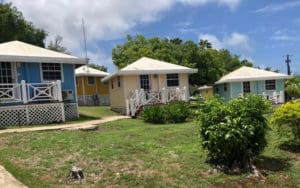 Struggling after an owner's bankruptcy, a devastating fire and the hurricanes in 2017, Chenay Bay Beach Resort's new owners are showing progress in rebuilding. Beachgoers can see the white pergola dining room expand every week. The pool will open soon and most of the cottages have been updated, according to the new manager, John McCoy.
The bankruptcy in 2010 left few funds to invest in maintenance and the restaurant. Then a 2016 fire destroyed the kitchen and restaurant and the hurricanes did their worst, but left cottages standing.
When St. Croix started rebuilding after the storms, Chenay Bay cleaned up the cottages and housed off-island workers, but had no restaurant to serve food.
Now, vacationers are obvious on the grounds, joining a few workers.
McCoy said his boss, David Grainer of Oklahoma, purchased the resort and land around it two years ago. Plans include building 100 more cottages to the south, east and west of the current buildings. So far, $1 million has been spent on the resort, McCoy said.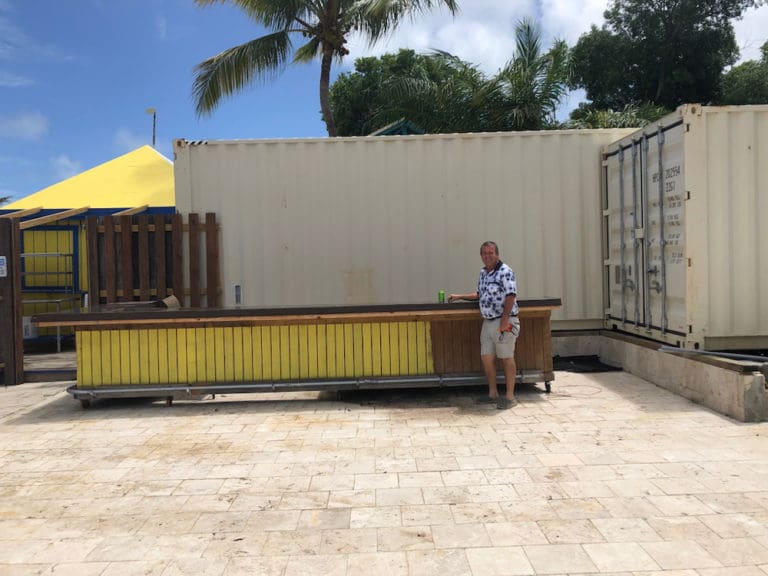 Besides the obvious work on the dining room, where several weddings have been held recently, 47 of the 50 rooms have been upgraded. There are new granite counters, kitchens, bathrooms and furniture, and even the landscaping has been spruced up. When a visitor checks in, representatives from the front office, maintenance and housekeeping visit the guest to ensure everything is just right.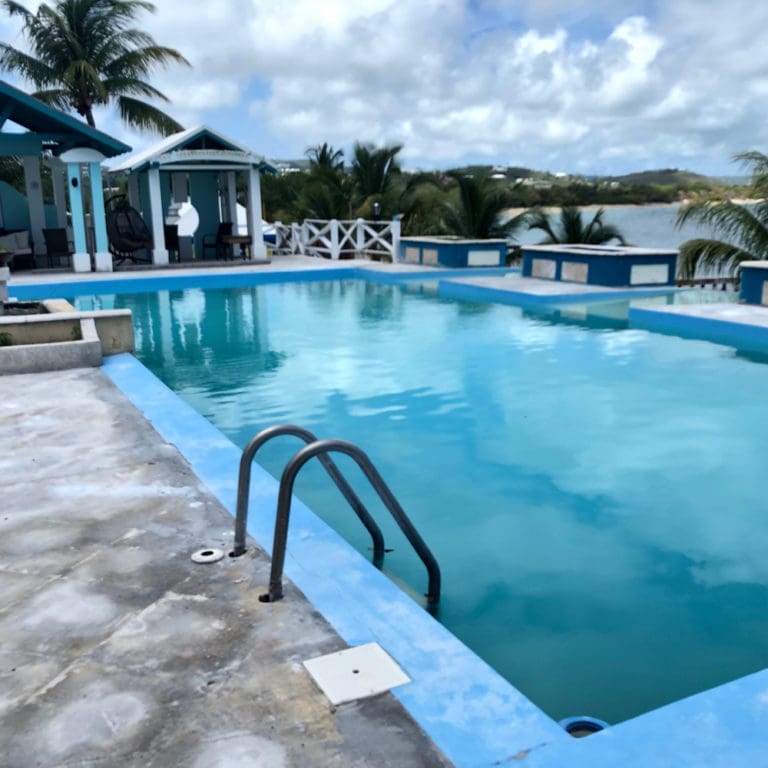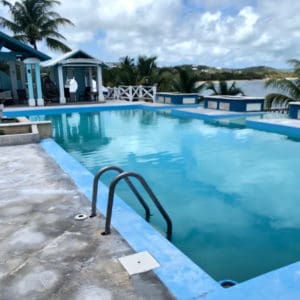 "We're renewing a lot of stuff, making a lot of stuff special," McCoy said.
Now, work is being focused on the restaurant, tennis court and pool. The tennis court and an irrigation system are almost complete. A crack in the pool needs to be repaired before the jacuzzi and the pool with working fountains will be the centerpieces of the upper level.
The lengthy government process to rebuild and certify the kitchen has led McCoy to arrange for a food cart, a barbecue smoker and a portable bar to serve customers in the interim. He is planning to import exotic meats such as alligator and deer to complement a menu of catfish, sausage and other Southern items. Picnic tables will dot the beach and a soft-serve ice cream maker will serve rich desserts and frozen drinks alongside the food cart and bar. As soon as possible, the resort will serve breakfast to guests and eventually the public.
McCoy said he can't predict when food and drinks will be available at Chenay Bay. It sounds like as soon as that happens, there will be another project – such as adding adjustable, electric beds to some of the cottages.
Reservations can be made online and some of the upgraded time-shares are available for rent as well.