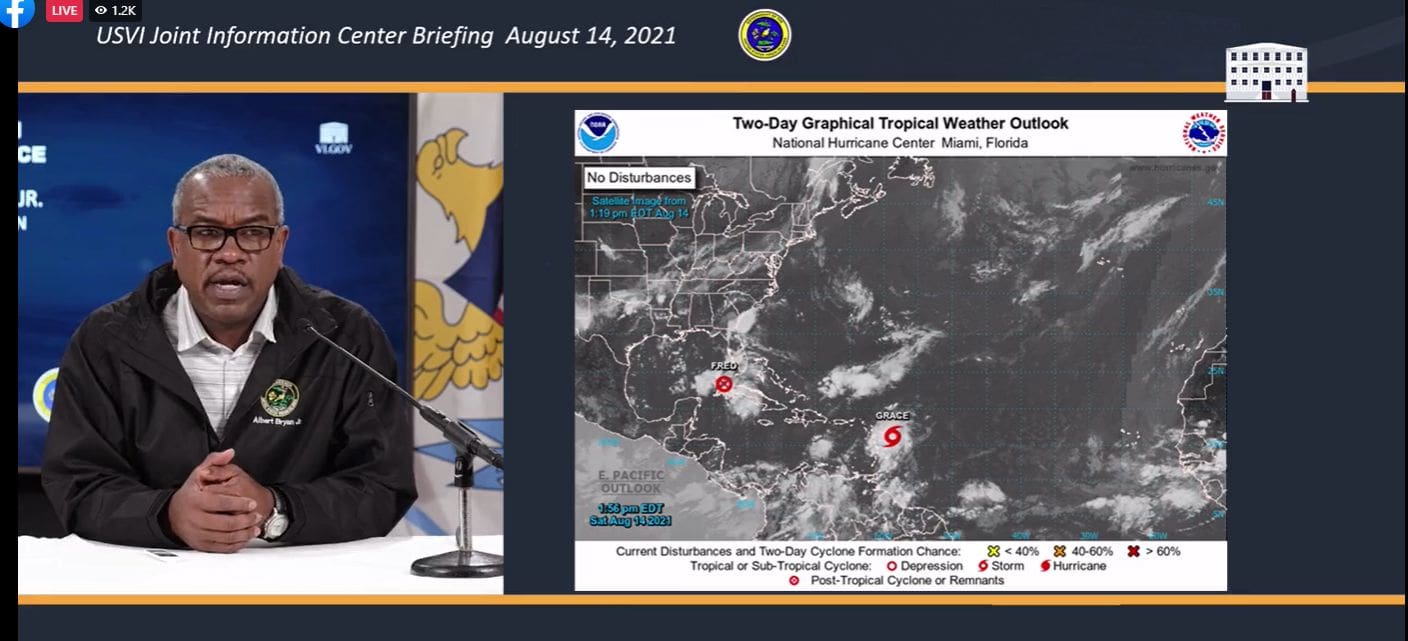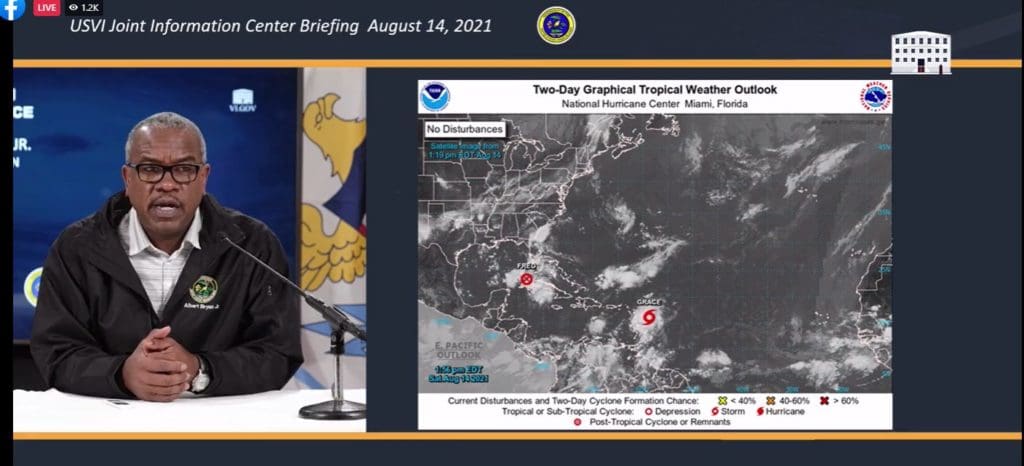 The good news is that Tropical Storm Grace is going to "rip through" the territory mid-afternoon on Sunday instead of lingering – and building – but before moving on, will dump about three to six inches of rain, according to emergency response officials.
During a virtual press conference Saturday, V.I. Territorial Emergency Management Agency Director Daryl Jaschen said that on the forecast track, Grace is looking to move in between St. Thomas and St. Croix with winds extending out 35 miles.
"So right in the middle," Jaschen said, adding that Grace's forward motion continues to the west-northwest at 23 miles per hour, putting her over the Leeward Islands Saturday night and over the U.S. Virgin Islands and Puerto Rico Sunday, with the earliest winds expected around 8 a.m. With the Coast Guard setting the port conditions at "Zulu," ports are expected to close at midnight, including ferry service between St. John and St. Thomas.
"No important hazards except for flooding but we want you to stay dry and stay safe," Gov. Albert Bryan Jr. added during the press conference. For now, the territory's shelters will remain closed – they are triggered to open with Category 1 hurricanes – but the governor said that officials will continue to monitor, have mobilized equipment and cleared road hazards, including guts.
Jaschen added that any downed power lines shouldn't be touched, nor should residents venture out if flooding occurs. 
Meanwhile, with more than 400 positive COVID-19 cases in the territory, including 40 patients in the hospitals, Bryan urged residents to stay at home as much as possible, avoiding bars and mass gatherings.
"There's no need to panic. The government has this under control and the ability to respond if necessary," the governor said.