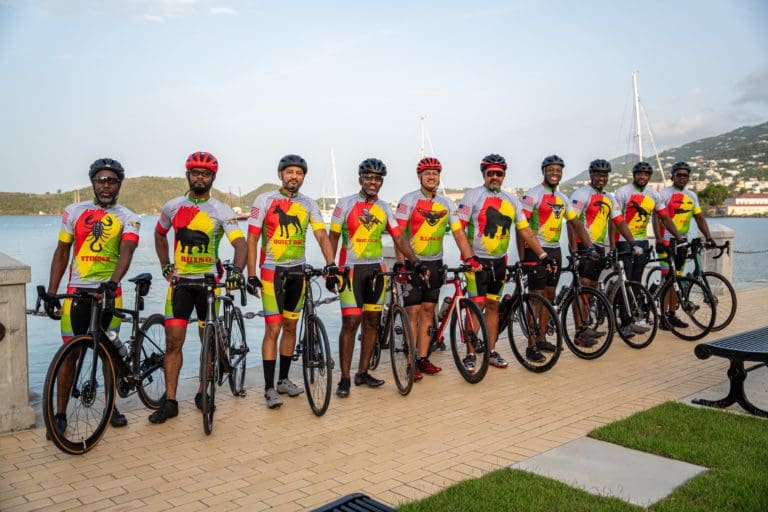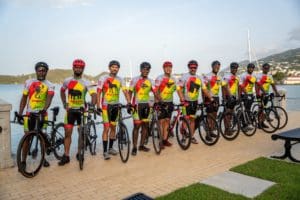 On Friday, Aug. 6, representatives from the first annual STT Cross-Island Challenge presented Ella's Hope Inc. with a check for $25, 574.63 as the proceeds from the charity cycling challenge held on July 3.
Championed by the Left Lane Cyclers, the first STT Cross-Island Challenge was intended to present recreational cycling in the V.I. as fun, healthy and charitable. The proceeds of this first ride were earmarked for Ella's Hope, a local non-profit, founded to raise money to find a cure for Rett Syndrome, a devastating and debilitating neurodevelopmental illness with no cure. Ella's Hope was created in 2017 by Shaine Gaspard and his wife, Lauren, after their daughter Ella was diagnosed with the illness.
Members of the Left Lane Cyclers as well as a representative from one of the title sponsors, The Strategy Group, presented Shaine Gaspard, Ella's Hope founder, with the donation check representing all the community donations and ride registration money raised.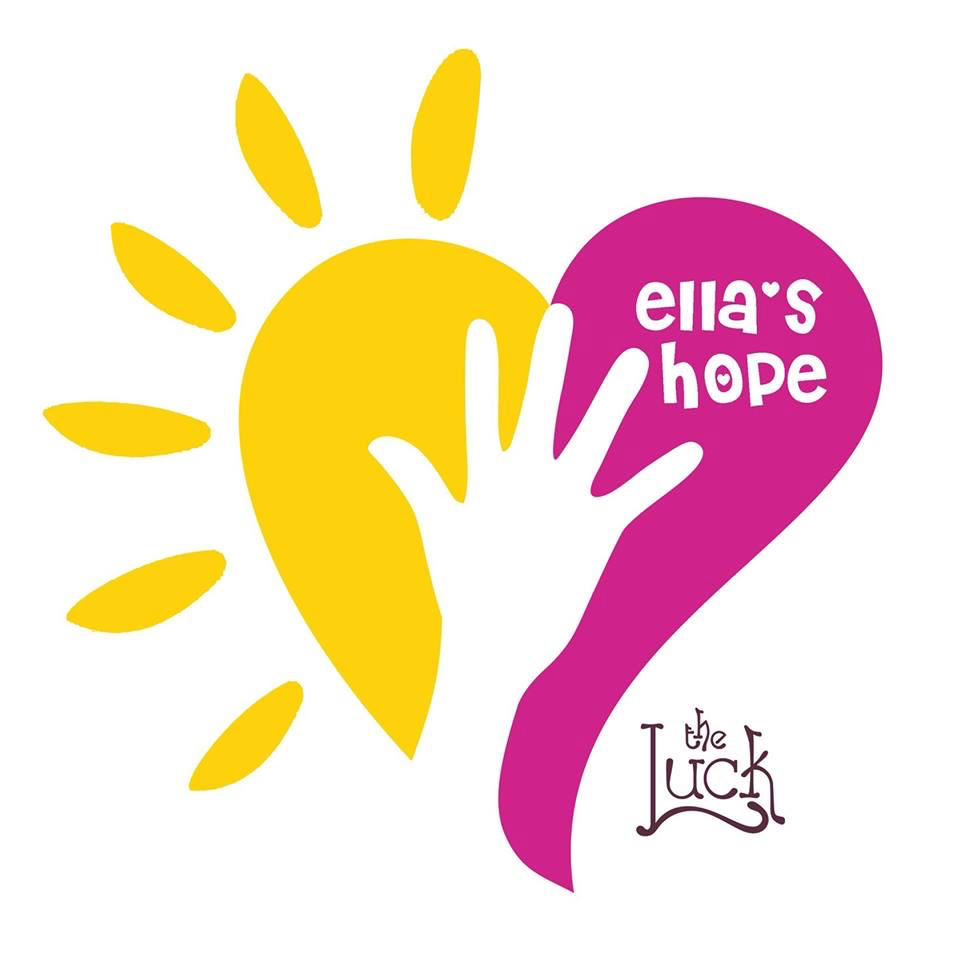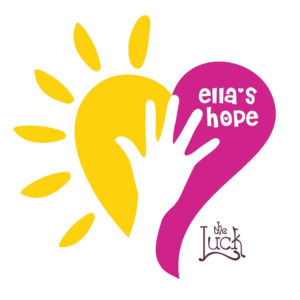 Gaspard said, "On behalf of Ella's Hope and the tens of thousands of little girls who suffer from Rett Syndrome and quietly wait for a cure, I would like to give a heartfelt thanks to TSG Foundation, Haugland VI, Community at Southland Gaming, the incredible people of the Left Lane Cyclers, and all of the community that supported this ride. Left Lane Cyclers have found something unique and have exploited it in the service of others. We are proud to say that 100% of this check will go directly to the Rett Syndrome Research Trust to fund research for a cure for Rett Syndrome."
John Engerman, chairman of the TSG Foundation, said, "TSG Foundation and The Strategy Group are really proud of being involved in this great activity. Through our foundation, TSG is committed to activities and services that will directly benefit our neighborhoods and community. Along with Shaine and his family, we urgently hope that these funds will help find a cure for Rett Syndrome."
Left Lane Cyclers is a recreational cycling club based on St. Thomas. Together with cycling clubs based on St. Croix, www.cyclevi.org was created to be a central source of information for all recreational cycling events and opportunities in the USVI. The first annual STX Cross-Island Challenge will take place Oct. 1-3 on St. Croix in support of cancer prevention and awareness.* Proceeds of this challenge will go to USVI non-profits directly supporting local families dealing with cancer – the Yvonne A. Galiber Breast Cancer Foundation and Ribbons for a Cure Inc. Registration is available at www.cyclevi.org.