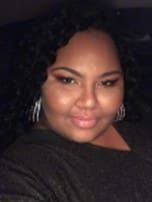 Tynneshia Alexander has died.
She is survived by her mother, Lydia Gonzalez; stepfather, Trevor Graham Sr.; sister, Tamiah Graham; brothers: Trevor Graham Jr., Albert Alexander Jr. and Christopher Alexander; boyfriend, Vince Pickering; grandmother, Ledia Rivera; and grandfather, Jorge Gonzalez Sr.
The service will be held at 10 a.m., Saturday, July 31, at Blyden Memorial Chapel.  Interment will be at Western Cemetery No. 1.