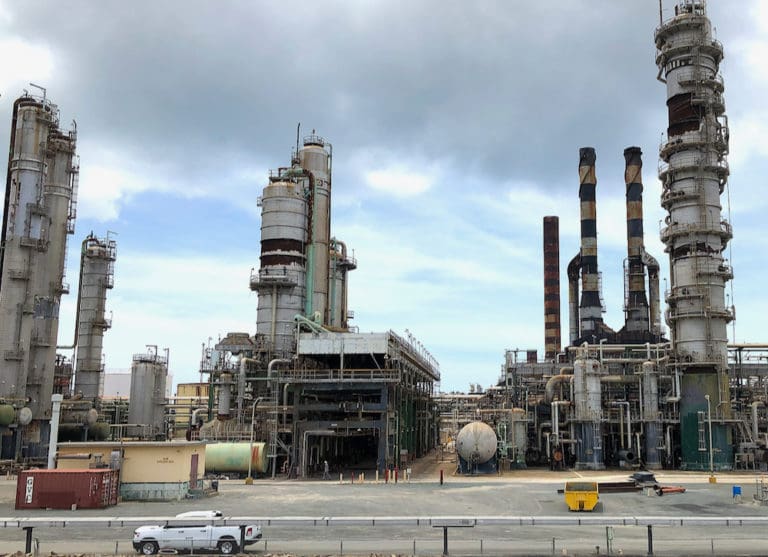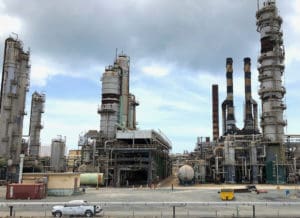 Preparatory work for the long-term shutdown of Limetree Bay Refinery on St. Croix is set to begin by Saturday, July 31, less than two days from now, according to the Environmental Protection Agency. Some of these steps were discussed in the company's release announcing the shutdown in June. They include safely purging gases from all of the units and removing any residual oil and products in the lines.
The company indicated Limetree Bay's oil storage terminal will not be affected by the decision to suspend the restart of the refinery and will continue in operation.
The EPA announced Thursday it has reviewed plans for the first phase of the work, which it reports may take about a week and includes starting a pilot light system and testing one of its large flare emergency gas release systems using propane to make sure it works properly. Testing the pilot light and other work, like removing scaffolding, will take several days.
According to the EPA, the flare is an important emission control system for when Limetree purges and vents gases in its system.
EPA will operate its air monitoring stations and plans to post information about any excessive hydrogen sulfide or sulfur dioxide emissions on its Limetree Bay website and also alert local authorities.
The flare in question needed repair after a major, explosive flaring that scattered volatile petrochemicals over rooftop drinking water collection systems across a swath of St. Croix in May.
EPA reports Limetree Bay has shared details on those repairs and will also submit a detailed plan for the purging of gases.
Purging the hydrocarbons left from crude oil and partial refining will be a "months-long process" according to EPA.
The EPA ordered Limetree to pause all operations on May 14. The refinery had unilaterally paused operations days earlier. On July 12, the U.S. Department of Justice took legal action against the refinery and the affiliated oil storage business Limetree Bay Terminals LLC. The success of Limetree was always predicated on a brief window where it was projected to have an advantage due to changes in marine shipping fuel sulfur regulations. For that reason, it was originally slated to reopen before January of 2020. But it started its brief run one year later, at the end of January 2021.
Limetree Bay restarted part of the former Hovensa refinery, which shuttered operations in 2012, after several years of heavy losses.