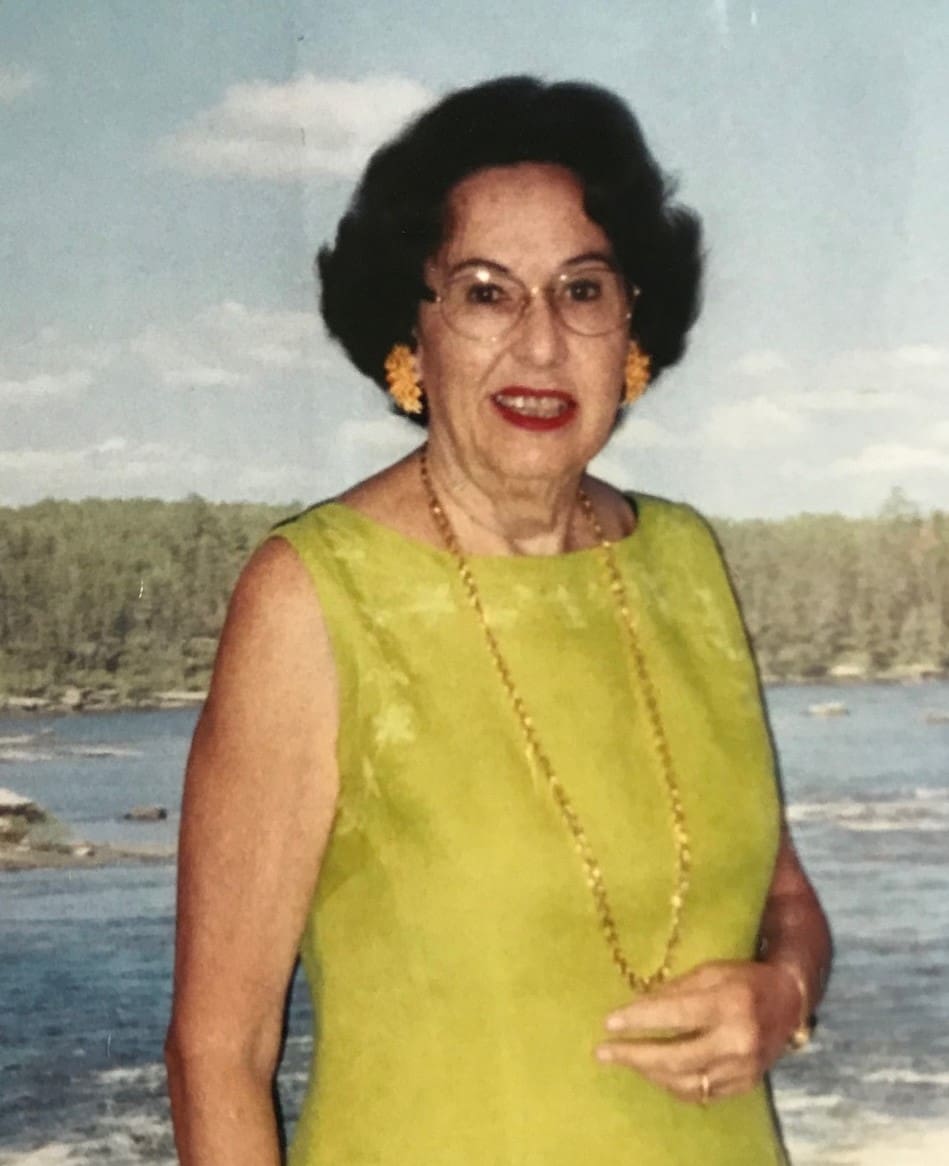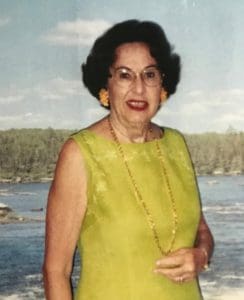 Marion Gallo Moore passed away the morning of Sunday, July 11 – one day shy of her 88th birthday.
Marion was born the second of three daughters to Frederick and Ottilie Gallo at Mary Immaculate Hospital in Jamaica, Long Island, N.Y. She grew up in Mineola, Long Island, where she completed high school and achieved the highest rank in her Girl Scouts troop. As a grandchild of Italian and German immigrants, Marion was a lifelong member of the Catholic Church and always appreciated a good meal shared with family and friends. Raised during the Great Depression, she had a propensity to save everything from birthday cards to money to receipts; a habit that led to a very comfortable life and a lot of paper.
Challenges of her early life strengthened an innate independence and resilience that underpinned her future success as a mathematics educator and saw her through relocations to two different water-centric communities even though she was afraid of swimming.
Marion was a first-generation college graduate and received a BA in Mathematics from Hofstra University in 1955 when the discipline was even more male dominated than it is today.
While in college, she married her high-school sweetheart, Edward Rader, and a few years later, had two children, Robin and Richard, before completing her Master's in Education at Hofstra.
She began her career as a math teacher in Plainview, Long Island, but, after a series of family tragedies, moved her young family to the Caribbean island of St. Croix in the U.S. Virgin Islands in the late 1960s. There she had a long, impactful career while navigating life in a new culture, the end of her first marriage, single parenting and new love.
Marion taught full time at St. Croix Central High School in addition to lecturing at the University of the Virgin Islands and occasional part-time teaching at other secondary schools. She founded the VI Math Teachers Association and received national awards for her contributions to U.S. math curriculum development. Her reputation earned her an invitation to help Russia develop their mathematics curriculum, and she traveled there in the early 1990s as the country was still recovering from the collapse of the Soviet Union.
As a career woman, Marion always kept up with the latest fashion: her power suits, stylish dresses and red lips an outward sign of her inner confidence and strength.
In 1988, Marion married her second love, Ralph ('Ray') Moore, and they began to plan the next chapter of their life in a quiet community on Beaver Lake in Rogers, Ark. They traveled between St. Croix and Arkansas for several years before Marion retired in 1995 and they were able to move to their log cabin with their two Dobermans, Lance and Guinevere. During their years in Rogers, Marion and Ray made many friends as active members of the Elks Club and the NW Arkansas Boat Club and traveled the country in their RV. After saying goodbye to their Dobermans, they adopted a lucky Collie named Beau whom they showered with affection.
She is survived by her two children, Richard Rader and Robin Reed, as well as her three grandchildren, Ashley Reed, Kristan Reed and Leslie Reed Cormier, and many grand puppies.
Family and friends are invited to attend a mass at 10 a.m., Friday, July 23, at St. Vincent de Paul Catholic Church, followed by a luncheon to celebrate her life.
The family would like to express gratitude to the doctors, nurses and care staff at Mercy Hospital, Circle of Life Hospice, and Jamestown Nursing and Rehabilitation Center for all they did for Marion in her final days. The family is raising money to make a donation to the Math Department at St. Croix Central High School. Contributions can be made through the GoFundMe page: https://gofund.me/3f91581f.