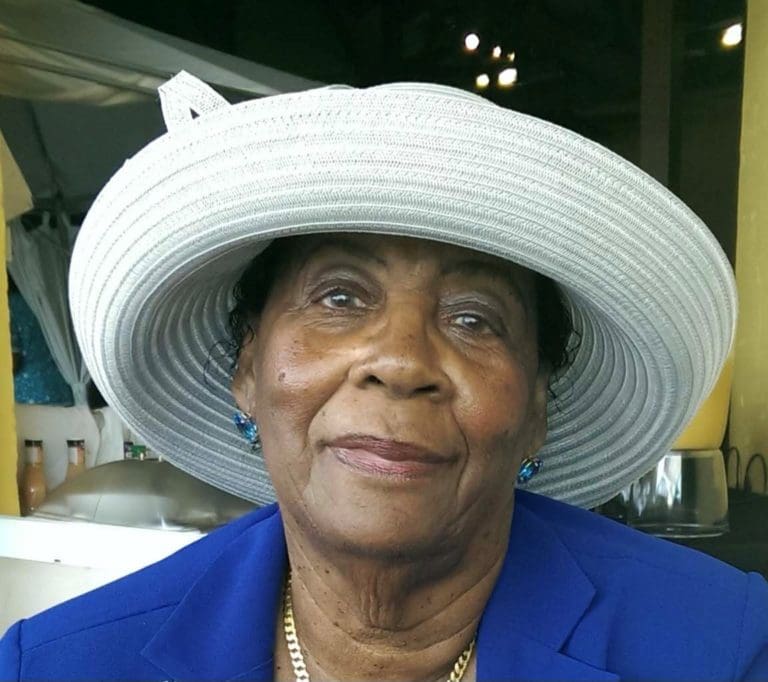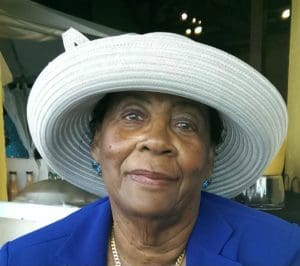 The family of beloved Eloise V. Hendricks advises you of her peaceful transitioning at her home on Wednesday, June 23, at the tender age of 85.
Eloise, also known as "Mom," "Grandma," "Weezy," "Peridot," "Ms. Elo" and many other affectionate names, lived a beautiful life, especially after over 40 years in the private and government sector. She retired from the V.I. Fire Service in December 2000.
Known for her lovely hats, she enjoyed spending time with her family and friends, and tending to her beautiful garden and bird feeders. She shared the goodness in her heart by contributing to organizations, such as March of Dimes, St. Jude Children's Research Hospital, Disabled American Veterans Charity, Make A Wish Foundation and many others, especially her church, New Herrnhut Moravian.
She leaves to mourn, her daughter, Vernelle S. de Lagarde; sons: Peter C. Francis Jr., Neal O. Francis Sr. and Kurt I. Hendricks; sister, Linda V. Francis; brother, William E. Smith; daughter-in-law, Jasmine G. Wade-Francis; grandchildren: Kwanza de Lagarde, Khalid de Lagarde (Tishma), and Khadija A.V. de Lagarde, Mo'net A.C. Francis and Brianna M.C. Francis, Nealia Francis, Neal O. Francis Jr., Sholome Francis, JuNeal Francis and Shomoi Francis (Toshian); and great-grandchildren: Sekani N.L. de Lagarde, Khadim C. de Lagarde, Myani G. de Lagarde and Nasim E. de Lagarde, K'Lam M. Vialva, Sholidah Francis, Ny'Ari Francis, N'Kai Henry-Francis, Amira Francis, Asim Francis, Neja Thomas, J'Neya Lorenzo, J'Miya Lorenzo and Nealo Murray.
She is also survived by nieces: Laurie L. Venzen (Simon) and Erica Smith; nephews: Odari Smith, Ray Francis Sr., William E. Smith II, David Johnson, Randy Smith and Errol Allen Smith; godchildren: Gwen Hydman, Tanya Hodge, Wendy Riviera and Vennisha Wilson-Rommis; and special cousins: Patricia Callwood, Clarice Sprauve, Maria Wesselhoft, Aubrey Anthony, Albion "Kiddo" Hendricks, Cheryl Ann Bonelli-Brown, Ernie Bonelli, Wade Bonelli, Valerie Bonelli-Franklin, Faye Robinson, Muriel Dalmyda, Alice Lytch, Ruth Vanterpool, Yvonne Matthias, Gilbert Matthias, Elecia Parson, Yvonne Todman, Clarice Frett, Lillian Plaskett, Marion Henley and Henry Powell.
Other survivors include special friends: Cleone Creque, Joan Brathwaite, Antoinette "Cheri" Gomez, Charles Donovan, Gerda Nathaniel, Andre Petersen, Jim Nabors, Hilderine Callender, Nora Williams, Nicole Turnbull, Arnold Saunders, Eglah Marsh, Julian and Cecile Estrill, Yvonne Francis, Carlton Dowe, Dr. Alfred O. Heath, Carlos Valle, Lillian V. Moolenaar, Louise Baa, L'Tanya Martin, Jewel Harrigan,  June John Lewis-Chesterfield, Hubert Davis, Donald Matthias, Gary Smith, Julia Meyers, the Old Tutu Neighborhood (especially Bougainvillea Street), V.I. Fire Service, the New Herrnhut Moravian family (especially the Women's Fellowship), Paradise Social Club, Miss Lucy's Restaurant and Friis Bay family and Party Hardy Caroliers; the Smith, Matthias, de Lagarde, Francis, Hendricks, Gomez, Fenner, Bertrand, Jackson, Meyers, Prince, Wesselhoft, Sprauve, Sewer and Thomas families; as well as many other relatives and friends.
She was preceded in death by her daughter, Gail L. Francis; parents: Fritz Allen Smith and Lucy A. Smith-Prince; brothers: John and Fred Smith; sisters: Elaine Smith, Eglah Smith and Crystal Smith-Johnson; and her favorite aunt/friend, Casilda Bonelli.
Relatives and friends are invited to attend the homegoing celebration.
The viewing and tributes will be held at 9 a.m., Thursday, July 15, at Memorial Moravian Church, with the service immediately following at 10 am. Interment will follow at New Herrnhut Moravian Cemetery.
Tributes for the booklet may be sent to TributesforEloiseVH@gmail.com no later than Friday, July 9.
Arrangements are under the care of Dan Hurley Home for Funerals and Cremation Center of St. Thomas, St. John and St. Croix.
Due to the COVID-19 pandemic and public health regulations, all attendees must wear a face mask and adhere to social distancing.