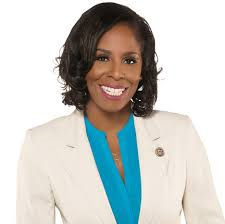 Congresswoman Stacey E. Plaskett, a member of the House Ways and Means Committee, Budget Committee and Committee on Agriculture, released the following statement regarding the announcement of Limetree Bay Refinery to suspend plans to restart refinery operations and the implications of this action:
"Over the past month and a half, I have been engaged in discussions with the Environmental Protection Agency (EPA), Limetree Bay Refining, community stakeholders and the governor's office. The announcement by Limetree to suspend refinery operations [has] once again brought the island of St. Croix, specifically, and the people of the Virgin Islands, in general, to a place of reckoning. What is the economic foundation of St. Croix? How do we balance the needs of our residents, the environment, our workforce and our businesses?
"I am grateful that Governor Bryan has engaged the local Department of Labor to support the immediate job loss and that his administration has put together a 20-year economic development strategy that works on the diversification of our private sector – particularly the marine industry and small businesses.
"The suspension of the refinery reminds us, however, that any response must be 'whole of government' – meaning at the local and federal level. For example, locally, while the Department of Labor supports those individuals out of work, the Economic Development Authority must engage the local businesses which will inevitably lose contracts and other forms of business as a result of the refinery's closure. Additionally, while the Department of Planning and Natural Resources works aggressively to ensure monitoring of emissions, water quality and other environmental concerns are met, our Department of Health and healthcare sector must continue to support and investigate any health concerns or public health issues that may have resulted from plant activity.
"At the federal level, I invite and urge Governor Bryan and the local Legislature to work with me to collectively pressure the EPA to not just regulate and enforce environmental laws but to, as their mission mandates, assist in stewardship and revitalization of contaminated areas. We must also press the Biden Administration to demonstrate their commitment to renewable energy and equitable wealth creation by engaging the Department of Defense, Department of Energy along with the Department of Commerce and the White House Economic Council to partner and invest in our community as we reimagine St. Croix.
"In the coming weeks, my office will reach out and meet with stakeholder groups, individuals and government agencies, and work to support the community and rebuilding our future."