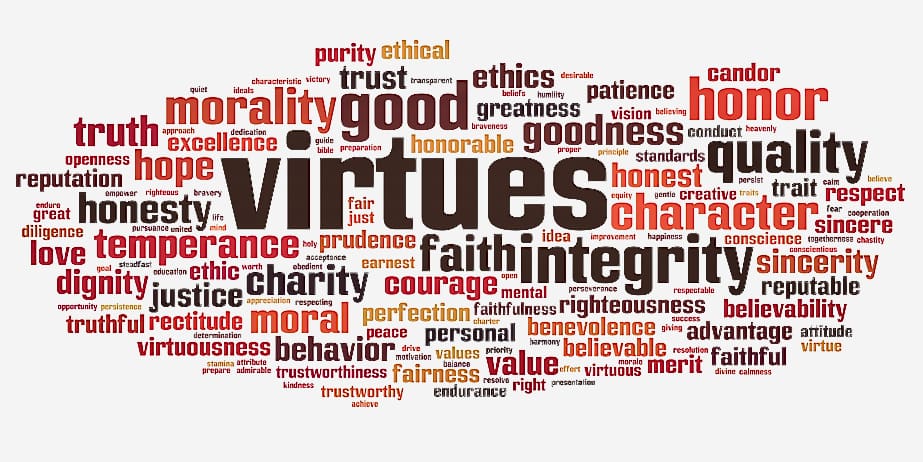 Virtue of the Week focuses on building peaceful and caring communities through understanding and fostering the practice of virtues. The Source supports the Virtues Project and will publish one virtue developed by the project each week.
Accountability is the willingness to stand in responsibility for every choice. It is acting with integrity, doing what we say we will do.
When we make a mistake we do not seek to hide it or avoid it. We have the courage to face it willingly. We are open to the lessons it can bring, and ready to make amends.
With accountability, people can rely on us, because we are answerable for our actions. We appreciate both the good we have done and the good to be gleaned from the choices that do not turn out right. We are guided by our highest standards
Quote: "Always take 100 percent responsibility for any activity you're involved in." Gay Hendricks & Kate Ludeman, "The Corporate Mystic"
The Practice of Accountability
– I take responsibility for my choices.
– I have the humility to face my mistakes.
– I am a lifelong learner.
– I make amends.
– I weigh both positive and negative outcomes
– I live up to my sense of justice.
– I am thankful for the gift of Accountability. It is my moral high ground.
Questions for Discussion
– How do we act with integrity in our community?
– Do we hold everyone in our community accountable? What does it look/feel like?
– What teachable moment would be helpful to explore through the lens of social justice and accountability?
– What does making amends look like through the lens of social justice?
– How does my worldview shape my sense of justice?
The Virtues Project is provided by the Community Foundation of the Virgin Islands in partnership with Virtues Matter.
Virtues Matter was started by a wife-husband team of social entrepreneurs seeking to positively uplift as many lives as possible. We aim to inspire and empower, to build capacity, strengthen relationships, and help everyone lead lives of passion and purpose.
Virtues Matter believes in a world where people are committed to kindness and respect, strive to be their best, and live with hope, courage, and in unity. We built the Virtues Cards mobile app, an interactive personal and team development tool, to help people identify and develop key virtues skills. We also offer dynamic workshops, online training, and customized programs to help people cultivate these positive qualities of character. To learn more, visit virtuesmatter.org.