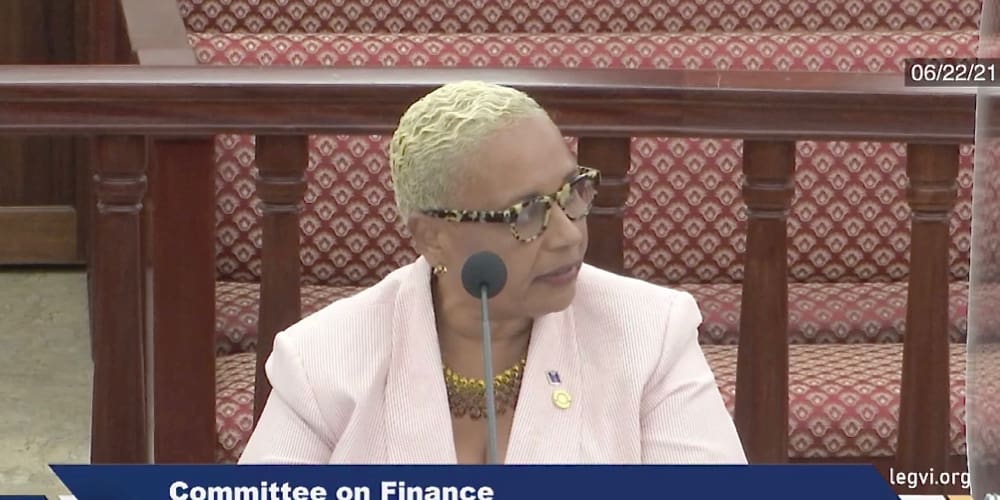 The U.S. Virgin Islands' 911 call centers, first put in place in 2009, have long sought more bilingual or multilingually proficient operators to help serve the territory's large Spanish and smaller French Creole-speaking populations.
But V.I. Territorial Emergency Management Agency officials overseeing the 911 center told senators Tuesday that the paid translation service VITEMA hired to fill the gap has important, strong advantages, both for effective response and legal protection.
Concern over providing emergency assistance for residents with limited English has bubbled up several times in the past decade. In 2015, for instance, then-VITEMA Director Mona Barnes told senators that not all the operators were completely fluent in Spanish but are able to communicate during the course of any emergencies that may occur.
"They work together to make it happen," Barnes said during a budget hearing in 2015. The following year, Barnes said they were still short on bilingual operators. "We have tried with all our might," Barnes said.
But she said everyone hired goes go through the Department of Personnel, where they have to take and pass a test to be considered for hire.
"With all of our hirings, none of the persons who have passed the test are bilingual," she said.
Tuesday, Sen. Carla Joseph raised the same questions at VITEMA's budget hearing, and VITEMA officials said they had had two potential new bilingual applicants, but neither ended up taking the job.
But VITEMA Assistant Director Barbara Petersen assured senators the service the territory has contracted not only addresses the need but has advantages.
"VITEMA is very well prepared to deal with language issues at 911. We are now using a system called Language Line that most 911 centers throughout the United States use," she said. "In our training and development we have learned it is more proficient to use Language Line because when you use interpreters who are not certified you run the risk of not good interpretation."
She said most calls to 911 are recorded "and used for legal purposes."
"Because we use Language Line that certifies us, that protects 911 and we are not discouraging people who are bilingual. But I will go so far as to say when we are using people who are bilingual, we are still using Language Line because it covers us and the government of the Virgin Islands."
Tsunami Sirens
VITEMA Director Daryl Jaschen said the agency is still working to reinstall 44 tsunami sirens destroyed in the 2017 hurricanes.
"Work has already begun on the island of St. Thomas with 12 of 19 sirens installed and is scheduled to conclude with the final 17 sirens on the island of St. Croix. After St. Thomas, seven sirens will be installed on St. John and one on Water Island," Jaschen said.
"There have been a few delays since the start of tsunami siren repairs as the wooden poles are being replaced with steel poles and driven deeper in the ground than the wooden poles. The schedule has now been adjusted from completion in June to completion in August," he said.
In January 2020, before the coronavirus pandemic got underway, Jaschen projected a September 2020 completion date.
The sirens they replace were installed from 2011 through 2017 with a $1 million federal grant. In 2014, NOAA declared the territory "tsunami ready" in part because of those sirens.
The 2017 storms destroyed them the same year they were completed.
The USVI is prone to seismic activity, as recent severe earthquakes in neighboring Puerto Rico highlight.
In 1867, a major tsunami killed about 30 people in what was then the Danish West Indies. But they can be much worse. The 2004 Indian Ocean tsunami killed almost 230,000 people in 11 countries.
VITEMA has 103 employees, 44 of whom work at the 911 call center.
VITEMA's proposed Fiscal Year 2022 budget request is $15.2 million, with $6.5 million from the V.I. government's General Fund, $1.3 million from the Emergency Services Fund collected on phone bills, and $7.4 million in federal funds.