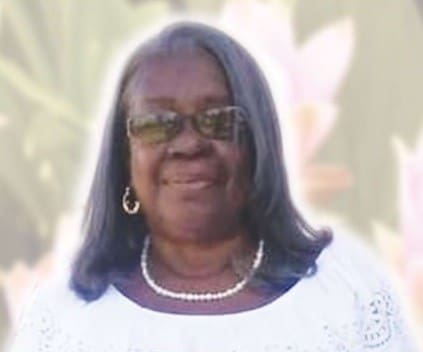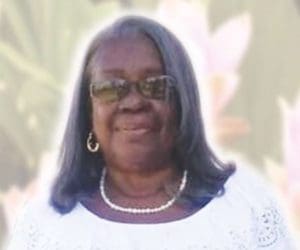 Janice "Debbie" Christian of Water Gut died on June 3.
She is survived by her daughters: Rasheema Farrell, Rashida Farrell and Rasheena Farrell; sons: Hassan Farrell, Hasheema Farrell, Haseem Farrell, Hakeem Farrell and Hadeem Clarke; and grandchildren: Lannoya Farrell, Shermal Farrell, Asheeda Grey, Rhasan Bryant, Jeremiah Farrell, Jah-Nice Jackson, Hasheem Farrell Jr., Harheem Farrell, Hazheem Farrell, Lejahni Farrell, Lejahri Farrell and Jolisa Farrell.
She is also survived by great-grandchildren: Jamerrell Barry and Jay'Ceon Steven; sister-in-law, Georgiana Farrell; friends and family: Juanita Jacobs, Jenny W.,  Florence (Flo), Vernan Sacky (Bout), Yambu, Mac, Clyde, Ahmad, Esa, Xavier F., Sidney F., YumYum and family, Mike Jacobs, Jose Lopez, Cynthia Tyler (Schooner Bay), Douglas G. Heywood Jr., Dorris Sutton, Water Gut Mango Tree and Shanty family; as well as other relatives and friends too numerous to mention.
The family requests that those in attendance wear purple, lavender or lime green.
The viewing will be held at 10 a.m. followed by a funeral service at 10:30 a.m., Monday, June 21, at Holy Cross Catholic Church. Interment will be at Kingshill Cemetery.