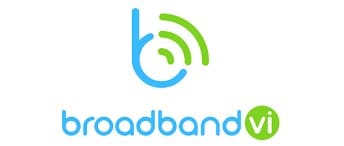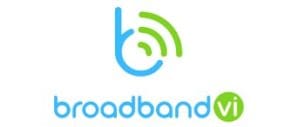 Broadband VI, the largest fixed wireless internet service provider in the U.S. Virgin Islands, welcomes today's announcement by the Federal Communications Commission (FCC) authorizing the disbursement of $84,456,870 in Connect USVI Fund Stage 2 support for Broadband VI's winning proposals to bring resilient Gigabit service to all locations in the USVI. Today's action clears the way for Broadband VI to begin building its network.
"We are excited about today's action by the FCC," said David Zumwalt, Broadband VI's chief operating officer. "The FCC's Connect USVI application and vetting process was rigorous and time-consuming, and we thank the FCC for entrusting us with the very serious job that lies ahead, which will benefit our fellow Virgin Islanders for years to come. We expect our network will boost and diversify our local economy, create jobs and promote educational opportunities."
The FCC funding will be paid out over 10 years, and Broadband VI is required to complete the project within six years. In addition to the federal subsidy, Broadband VI will make substantial investments in infrastructure and hardware. Broadband VI anticipates expanding its hiring of local personnel to fulfill this project's requirements.
"We thank our government leaders, including our Delegate Stacey Plaskett and Gov. Albert Bryan Jr.  for their interest in and attention to this process," said Zumwalt. "Their support, as well as the support of the V.I. Senate and Government, will be crucial going forward so that this critical initiative can be completed as quickly as possible. Broadband VI looks forward to expanding our delivery of the high speed, affordable and resilient broadband services our fellow Virgin Islanders deserve."
For more information, refer to the FCC announcement and related documentation at:
https://www.fcc.gov/document/wcb-authorizes-connect-usvi-fund-stage-2-support-broadband-vi