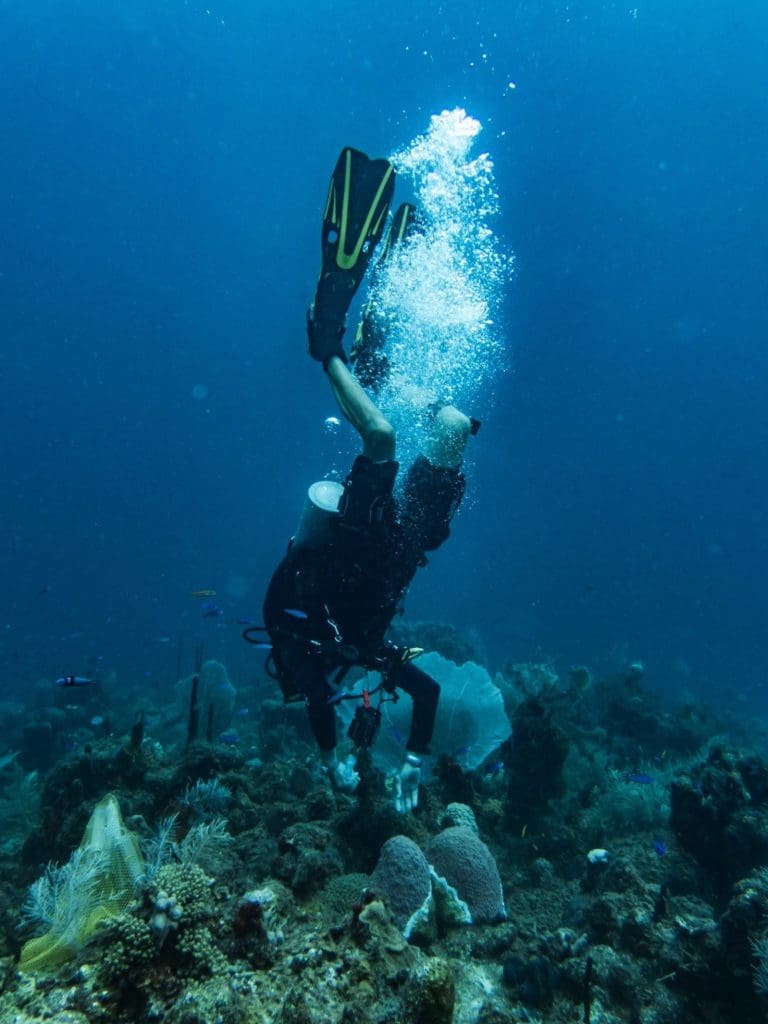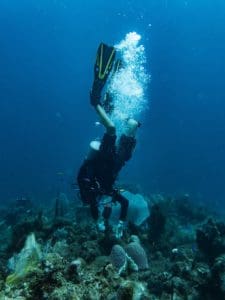 On Saturday, June 5, the Caribbean Oceanic Restoration and Education St. Croix Coral Disease Strike Team joined together for World Oceans Day and treated over 300 coral colonies at Cane Bay. Divers gathered in the morning, prepared the specialized antibiotic treatment, and spent the day working together to reach their goal of treating as many corals as they could that have been affected by stony coral tissue loss disease.
Coral reefs are a very important part of the St. Croix ecosystem and are an essential part of the economic viability of the island. They provide fresh fish served in homes and restaurants, recreation, tourism, protection from storms and other benefits. Cane Bay is one of the top dive sites in the world and attracts thousands of SCUBA divers, snorkelers and beachgoers every year. Unfortunately, the corals that surround the island face numerous threats, but the recent outbreak of SCTLD is causing the loss of living coral at a rate and extent not seen before.
Stony coral tissue loss disease, or SCTLD, is a rapidly fatal disease that affects many coral species and, in some areas, coral cover has declined by over 50 percent over the course of 7-8 months. SCTLD was found in St. Croix reefs over a year ago and has spread across nearly the entire island.
The CORE STX Coral Strike Team has been surveying coral around St. Croix and actively treating diseased coral colonies with a specially developed antibiotic paste. The Strike Team volunteers have placed nearly 2,000 treatments around St. Croix on corals affected by the disease with around 85 percent success for some treatment areas.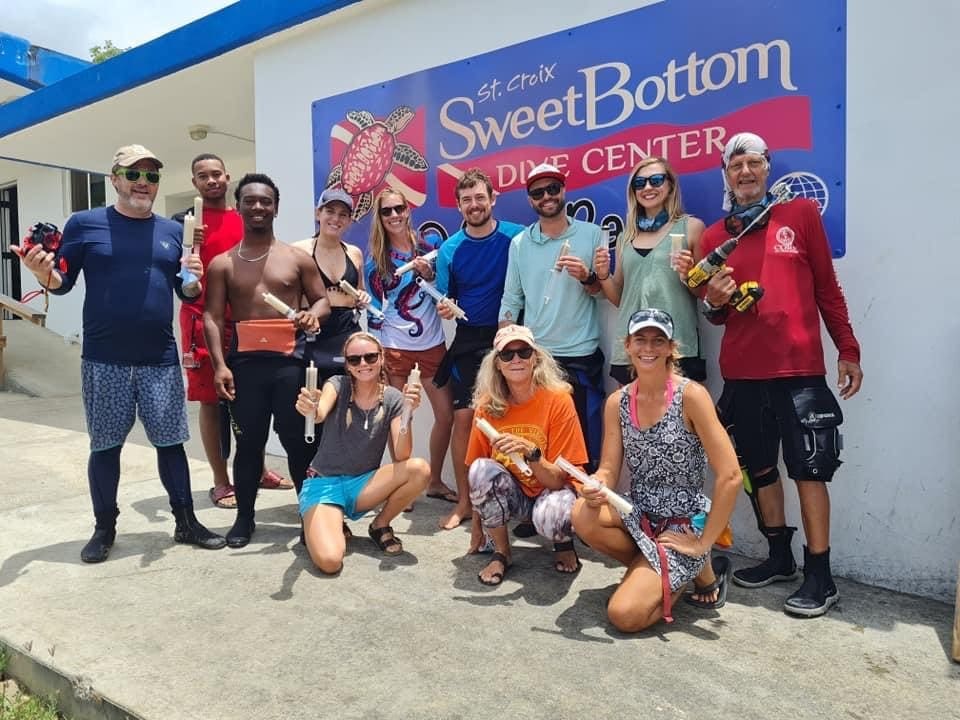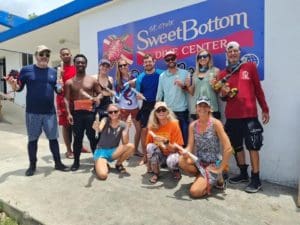 The iconic Cane Bay diving destination is one of four sites around the island that have been identified as economically and ecologically important reefs hit heavily by the stony coral disease. Strike Team volunteers treat corals at Cane Bay every week, usually in groups of 2-4 people. In recognition of World Oceans Day and the importance of the island's coral reefs, on Saturday, June 5, 13 volunteer divers ventured out to treat as many corals as possible in two one-hour dives. They used over 2.5kg of antibiotic treatment over the course of the day and treated more corals in one day than they are usually able to in one month.
For more information about CORE's Strike Team effort for SCTLD response on St. Croix and how someone can help,  contact Mike Funk at outreach@corevi.org or Matt Davies at matthew.davies@dpnr.vi.gov.
For more information about stony coral tissue loss disease, the Virgin Islands coral disease response, and CORE's strike team efforts across the territory, visit https://www.vicoraldisease.org or contact Joseph Townsend, USVI Coral Disease Response coordinator, at joetown94@gmail.com.