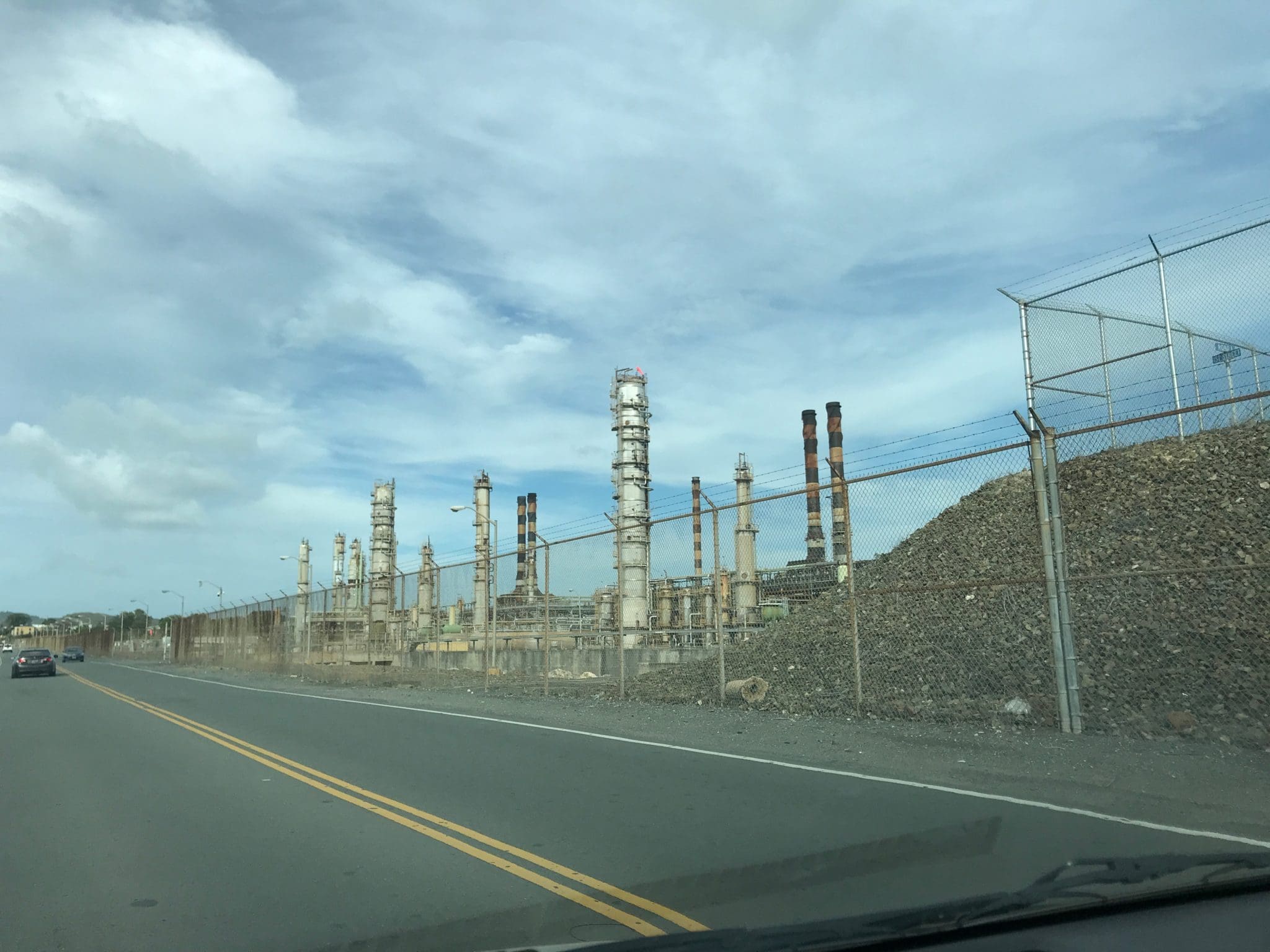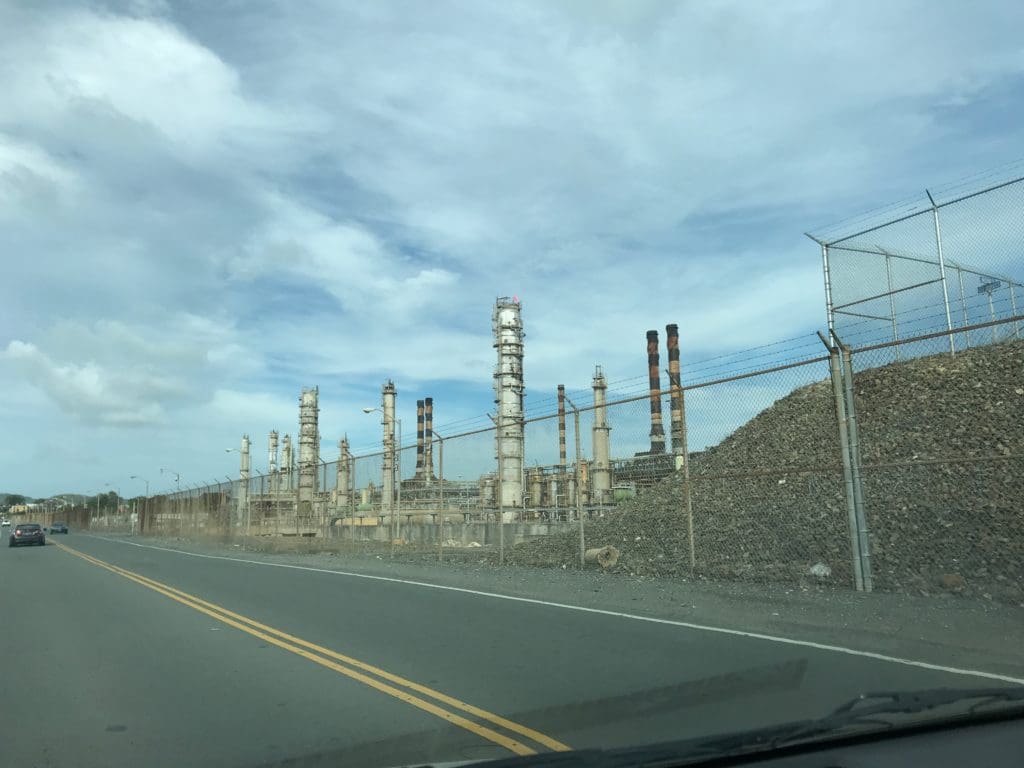 The news agency Reuters reported on Thursday that "Limetree Bay Ventures LLC, is now being dissolved, according to pension fund executives and documents viewed by Reuters," that it hasn't made payments on its loans in 90 days and contractors who worked on the restart are filing liens saying they are still owed millions of dollars.
Reduced energy demand during the pandemic reportedly played a role in the reported financial trouble. But from the beginning the refinery needed perfect circumstances to succeed. Limetree restarted the Hovensa refinery, which closed in 2012 after losing billions in its last few years. The reasons Hovensa had trouble making a profit still apply for any successor at the same plant. But its new owners were betting on a temporary advantage due to new changes in marine bunker fuel sulfur rules to create a short window of potential profitability. (See: UN Sulfur Regs May Briefly Boost STX Refinery Profitability.)
Asked for confirmation and comment, a Limetree Bay official said, "As a result of recent capital restructuring, the new entity Limetree Bay Energy, LLC is the successor company to Limetree Bay Ventures as parent company of Limetree Bay Refining and Limetree Bay Terminals."
As of 6 p.m. Friday, the company had not yet responded to followup questions sent Thursday, including whether the refinery would continue to operate and if not, would it be obligated to dismantle the refinery.
This comes on the heels of a slew of bad news for the refinery, including oil sprays, sulfur dioxide and hydrogen sulfide emissions and EPA action which helped lead to a temporary shutdown of refinery operations.
The refinery restarted operations in February and shut down, at least temporarily, in May. It is dealing with fights over its permits, EPA oversight actions and a growing number of lawsuits over a recent oil spray that contaminated home drinking water cisterns on a seven-mile swath of St. Croix.
Will the refinery resume refining and continue operations for years to come? While the Reuters report suggests some difficulties, it is not yet certain what will happen.
If it closes, refinery operations will cease, ending any risk of more flares and sprays. And ending hundreds of jobs and a lucrative revenue stream for the V.I. government. But what happens to the south shore of St. Croix?
When Gov. Kenneth Mapp's administration put the proposed Limetree Bay purchase before the Legislature in 2015, one of the big selling points were provisions requiring Limetree Bay to clean up the site.
During a Dec. 12, 2015 Committee of the Whole hearing, Finance Commissioner Valdamier Collens told the Legislature that the agreement required ArcLight, then the owners of Limetree Bay, to "decommission and dismantle refining units and return the land to a state suitable for another use."
"So if the refinery does not reopen there will not be a rusting wreck on St. Croix's south shore," Collens said in 2015.
At the same hearing, Jake Erhard, a partner at ArcLight, testified, "If we determine, at the end of a thorough evaluation, not to restart the refinery, we are responsible for dismantling the infrastructure. Limetree Bay will assume all of the costs associated with the safe and environmentally-sound deconstruction of the facility."
When the deal was modified in 2018, Collens appeared again, telling senators that if the agreement to restart the refinery is terminated, Limetree had "a duty to decommission remaining equipment and structures and remove hydrocarbons and contaminants from them."
St. Croix attorney Joel Holt, representing Mapp's negotiating team, emphasized, "the agreement required Limetree to dismantle the refinery units if there were no plan to restart the refinery within a set time period."
The actual 2015 agreement says if Limetree does not restart the refinery, it has three years to "undertake and complete the deconstruction of such parts of the above-grade Oil Refinery and Related Facilities as Terminal Operator determines, acting reasonably, are unutilized and not necessary for the operation of the Terminal."
The deal envisions two potential outcomes: The refinery does not start and Limetree pays to deconstruct and clean up everything above ground at the refinery. Or the refinery does restart and the jobs and tax revenue flow and all is well. But what if the refinery starts for three or four months, sprays oil everywhere and shuts down? Does a brief restart and immediate closure get Limetree off the hook? And if it closes for financial reasons, will there be money to dismantle the refinery anyway?
The original 2015 Limetree agreement only defined restarting in terms of what types of activities and was silent on how long a startup qualified or whether a cessation of operations breaches the restart requirement.
In 2018, the Legislature ratified a new agreement with Limetree Bay, with new terms. That agreement defines a "refinery restart" as starting up refining operations and averaging "at least eighty-five thousand (85,000) barrels per day for a period of at least fourteen (14) days: or (b) a cumulative Processed Volume of two million (2,000,000) barrels."
The refinery's website says it can refine 200,000 barrels per day, which would take only 10 days of operation at full capacity. It operated for more than three months before the recent pause of operations.
If Limetree is not liable to dismantle and clean up the site, is Hovensa, Hess or Venezuelan partner PDVSA?
The sale agreement transferred most remaining Hovensa obligations over to Limetree. There is a trust fund for environmental cleanup, but that is focused on cleaning up underground oil impacting the local aquifer.
Hovensa's obligations to the government of the Virgin Islands are laid out in a 1965 agreement, ratified by the Legislature in Act 1524, and in several later amendments. Those documents do not appear to mandate deconstruction or cleanup after closure.
Hovensa and Limetree are both bound by the terms of U.S. Environmental Protection Agency permits and a consent decree. Do they require a complete cleanup of the site?
EPA Region 2 Public Affairs Director Mary Mears said in an email Thursday that Limetree is subject to those, but the consent decree "did not … require cleanup of the site." She said there is an Environmental Response Trust, set up to pay for continued groundwater cleanup. Nothing about that appears to require any broader breakdown or cleanup of the refinery site, however. Asked specifically if any EPA permits, rules or orders of any kind might require breaking down and removing the refinery, Mears replied, "I am not aware of any such requirements. This we would need to check, and we can't get this for your today, but I don't think so."
Updates will be provided as information becomes available.