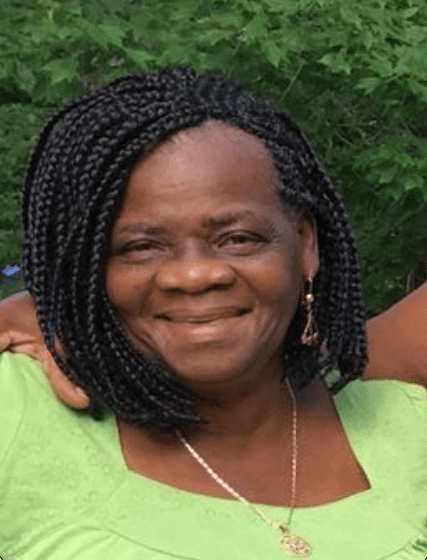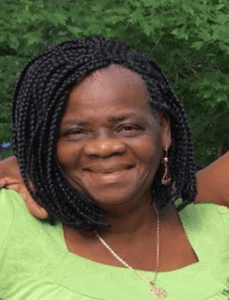 Ellora Peter, also known as "Catherine," "Cafree" or "Aunty Caf," died on April 10.
She was preceded in death by her parents: Celciana and Steven James; and sisters: Younica Wilson and Elenora James.
She is survived by her spouse, Anthony Peter; daughters: Vanessa Peter-Joseph and Valerie Peter; sons: Michael Peter Sr. and Earl Peter; and grandchildren: Sharleen and Shayne Joseph, M'Kaydia Peter and Michael Peter Jr., and Michael and Ellora Bynoe.
She is also survived by brothers: Hendricks James, Franklin James, Donald "Ferricks" James, Antoine "Clarence" James, Laurelda Elenton James, Matthew James and Joseph James; and nieces: Emma, Lera, Elvina "Oreta," Marie Madeline "Nanta," Junia James, Marie "Annie" JnBaptiste, Belinda James- Petersen and others too numerous to mention.
Other survivors include nephews: George James, Octave, Andrew, Vital Wilson and others too numerous to mention; son-in-law, Winston Joseph; brothers-in-law: Regis, Hildreth "Dedeph," Samuel "Leo," Ferguson "Tim," Dodsley "Dods" and Steve Peter; sisters-in-law: Sylvestina "Dorline" Phillp and Scholastica "Tica" Francis; godchild, Wendy  Aline Phillip-Ciprien; as well as other relatives and friends too numerous to mention.
There will be a viewing held at 10 a.m. followed by a funeral service at 11 a.m., Friday, April 30, at St. Joseph Catholic Church. Interment will be at Kingshill Cemetery.
The family requests that those in attendance wear pastel colors.
Due to the COVID-19 pandemic and public health regulations, the family requests that masks be always worn and social distancing be adhered to.