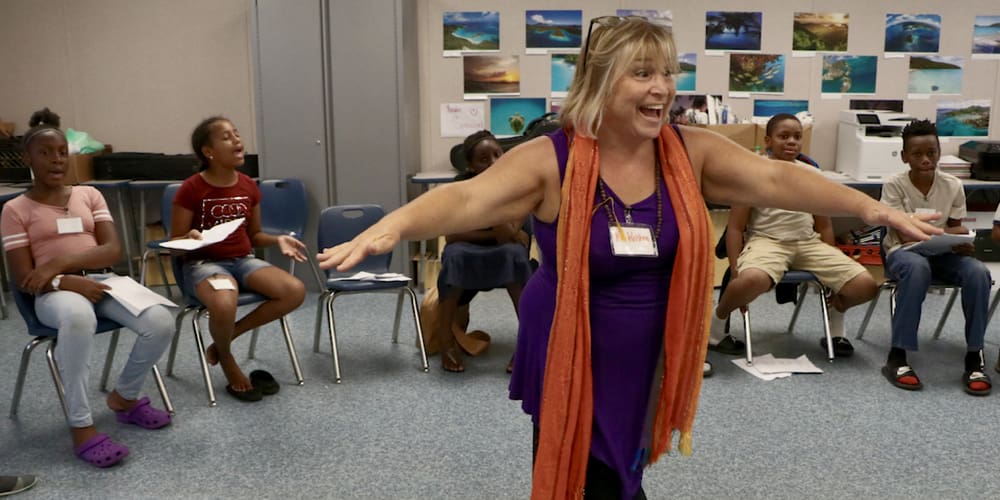 When Kristen Carmichael-Bowers founded the St. John Recovery Choir several months after Hurricane Irma, her purpose was simple: bring people together to sing heartfelt music that just about everyone can relate to. That music, in the wake of the storm, was Motown.
The next year, as rebuilding from the hurricane continued, Carmichael-Bowers chose "Songs of Resilience" as the theme for the spring concert and asked guitarist Haile Israel to accompany the choir.
This collaboration between a short, bubbly, white, classically-trained female choir director and a tall, regal, black, male reggae musician expanded over the next two years.
The result can be heard by anyone who has a computer or a smart phone when the St. John Recovery Choir presents a virtual Quelbe and Reggae Revival Concert at 7 p.m. Saturday, April 24.
Tickets are free, although donations are gratefully accepted to defray the cost of a recording engineer and other tech expenses. Viewers must register by going to the choir's website and clicking the box for the Quelbe and Reggae Revival Concert. They will then receive a Zoom link by email which will allow them to log on to the concert on April 24.
The live concert, originally scheduled to take place in April 2020, was just one of the countless casualties of the COVID-19 pandemic. Despite the lockdown, Carmichael-Bowers was determined to find a way for people to continue to be together and sing. With the help of her husband Jay, she became a Zoom maestro, conducting the choir in weekly online sessions starting in the fall of 2020.
Some choir members never warmed to the online format; they dropped out until the choir can meet in person to sing together again. This may happen in the fall. But in the meantime, Carmichael-Bowers is considering short, outdoor, socially distanced and masked Zoom rehearsals as an option.
Those choir members who hung on this past year became adept at recording their voices on their smartphones and emailing the tracks to Carmichael-Bowers. She then sent them for further mixing to sound engineer Julian McBrowne, who lives in Vermont but is no stranger to reggae music – he has worked with Frederick "Toots" Hibbing, of Maytals fame.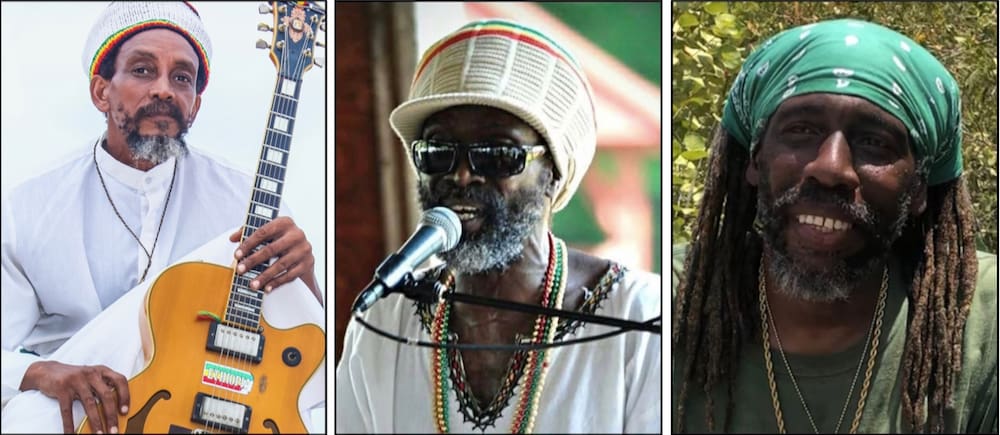 Saturday's concert features several reggae classics. Haile Israel plays guitar and sings two Bob Marley songs as well as an original composition, "No Worry Yah Self," from his EP of the same name.
Israel introduced Carmichael-Bowers to several other local reggae musicians who will appear in Saturday's concert. Among them is Warren "Addis" Smith, who plays synthesizer and sings a Bob Marley song as well as an original composition in the Nyabinghi tradition – "Jah Rastafari Live," from his EP "Mercy Song."
Roy "Feba" Reid leads the choir in his version of Pressure Busspipe's anthem, "Virgin Islands Nice," and pays tribute to Pluto Shervington's comical Jamaican song, "Ram Goat Liver." Lemuel "Beeble" Callwood backs the soloists and choir members on bass and keyboard.
As part of the process of presenting this concert, Carmichael-Bowers had to do some serious soul searching.
"During the Songs of Resilience concert in spring of 2019, I realized that it was time for us to prioritize St. John's roots," she said. "But as a Vermont transplant, I honestly had no idea where to begin. Our Recovery Choir, unlike the children's choirs, is comprised of more stateside transplants than Caribbean-born people. How could we cross the cultural divide without overstepping?"
After consulting with the musicians, she came up with a solution.
"This would have to be a hybrid situation," she decided. "This concert would not evolve out of my own musical knowledge, inspiration, and researching online. It would have to be envisioned by the community, and I would be their student. It's odd for me, as a choir director, to be this vulnerable, and, no pun intended, disconcerting. I had to become a better listener in every way: musically, culturally, socially."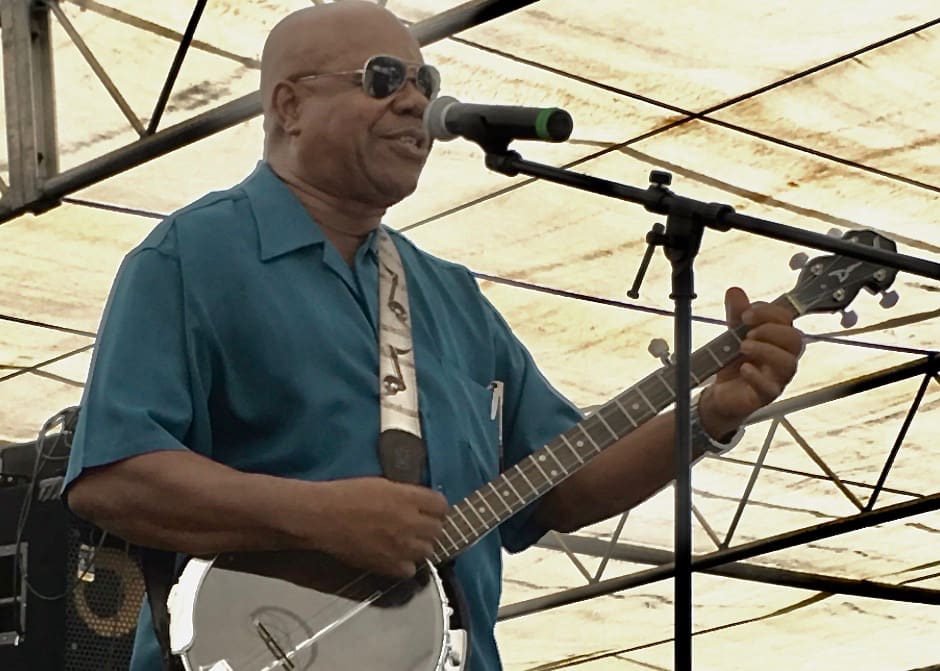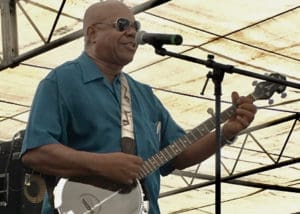 Carmichael-Bowers also reached out to Mahlon "Koko" Pickering, who had returned to St. John after working in law enforcement stateside and was now directing a Quelbe group known as Koko and the Sunshine Band.
"Not only was he 'the Quelbe guy' on St. John, but he really loved the children's choir and was often in the park when any of our choirs performed there," she said.
Carmichael-Bowers bought a DVD of Andrea Leland's documentary, "Jamesie, King of Scratch," in which Pickering appears, and watched it several times to try to understand the style and origin of Quelbe.
"Mahlon came over in November of 2019, and we talked about his music. I told him that I'd seen the movie about Jamesie," Carmichael-Bowers said. "We talked about Quelbe, we talked about community, about life in general, because Mahlon would often segue into wonderful stories about his childhood, his mother, his work."
"When we spoke about Quelbe, I told him that I was worried that it might be considered offensive or culturally appropriating the music if I arranged it for choir and scratch band," she said. "He disagreed, and we talked about what would be a good way to incorporate the choir in the sound."
Knowing the Caribbean tradition of including lyrics with double meanings, Carmichael-Bowers had another concern. "I had one request: no naughty stuff, please, for my choirs. I get embarrassed," she admitted.
Over the following few weeks, Pickering selected four songs: "You Wash Your Skin in a Sardine Tin," "Sly Mongoose," "LaBega Carousel" and "The Monkey Song." Pickering came over and recorded them in Carmichael-Bowers' living room in December 2019. She then arranged the songs, made some guide tracks for the choir, and combined them with the rehearsal recordings to make samples for Pickering.
"We got together and Mahlon was over the moon about this project and loved the idea of the choir singing Quelbe with him," she said. "He came in and coached our choir and we had a fantastic time with him, trying to pin him down to agree to do something the same way twice – sometimes within a song the name of the woman would change – and, as all women in the rehearsal, we teased him about this."
After one particular rehearsal, one choir member said to her, "I need to tell you: some of us do not want to sing those songs anymore." she said.
"Oh, do you not like Quelbe music?" Carmichael-Bowers asked innocently. The choir member looked at her knowingly and said, "You know what it means."
When Carmichael-Bowers told her, "Well, I did ask Mahlon not to bring me any naughty songs," the choir member laughed and said, "Is that so?" and started quoting the lyrics –"You wash your skin in a sardine tin? Ivy girl, you ought to be ashamed?"
Carmichael-Bowers said she went right back to Mahlon and said, "'Hey, Mahlon! We had a deal – no naughty stuff!' He just laughed that husky laugh of his and said, 'Ohhh, no … it's not bad!'"
She decided to leave that song out of the concert this year.
When Carmichael-Bowers made those recordings in 2019 and 2020, she had no way of knowing that she would be making his last recordings. "Mahlon died suddenly in October 2020, and it was heartbreaking to me," she said. " I feel his absence acutely. He had become a teacher, mentor, and friend."
He had also joined the Recovery Choir's board of directors, overcoming his resistance to using Zoom to attend meetings.
Carmichael-Bowers has convinced the youngsters in her advanced children's choir, "Ocama!" to use Zoom and keep singing during the pandemic. The public is invited to go online and register on the choir website to view their concert, which will be held the following Saturday after the Recovery Choir's concert – 7 p.m., May 1.
Sing St. John, a non-profit organization, is sponsored in part by the Virgin Islands Council of the Arts through the National Endowment for the Arts, as well as the V.I. Lottery.