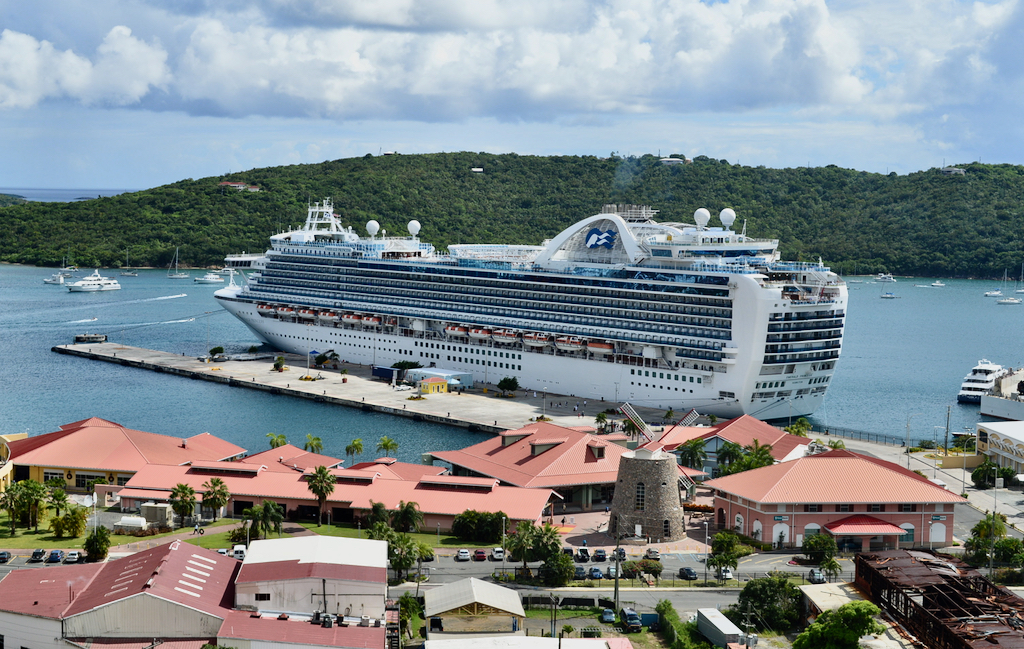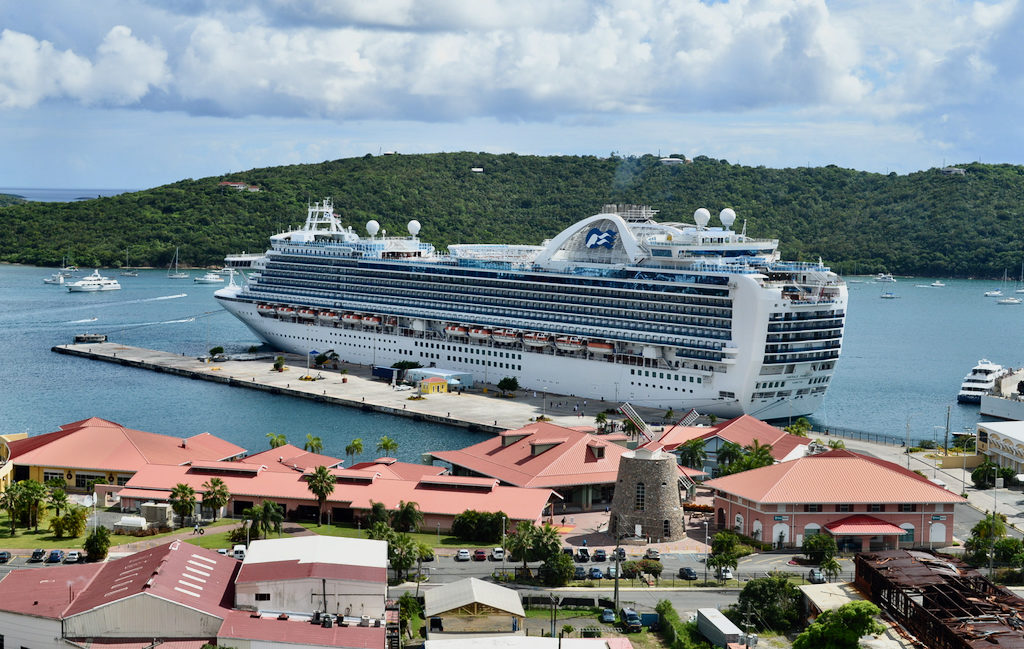 The Centers for Disease Control and Prevention, which stopped all U.S. cruise stops in March 2020 as the COVID-19 pandemic picked up and swept through cruise ships, is aiming for a "midsummer" resumption of cruise stops.
But that will depend on hygiene protocols on ships, vaccination levels and progress reducing new cases of the illness, the agency said in recent releases.
When ships resume has an immense impact on the U.S. Virgin Islands, which lost out on hundreds of millions of dollars in revenue due to the cancellation of nearly 500 cruise arrivals in 2020 and another 300-plus for the first six months of 2021.
In October 2020, the CDC lifted the total ban on cruise travel to U.S. ports it imposed in March, replacing it with a "Conditional Sailing Order," that did not open up the ports, but instead laid out a framework for a phased resumption of cruise traffic.
The first phase is the establishment of laboratory testing of crew onboard cruise ships in U.S. waters, followed by simulated voyages designed to test a cruise ship operators' ability to mitigate COVID-19 on cruise ships.
The third phase is a certification process declaring that individual ships pass inspection and meet guidelines. Fourth comes "a return to passenger voyages in a manner that mitigates the risk of COVID-19 introduction, transmission, or spread among passengers and crew on board ships and ashore to communities."
On April 2, the CDC updated the order with detailed instructions for cruise lines to start trial voyages to practice new COVID-19 operational procedures before sailing with paying passengers. A few days later, Gov. Albert Bryan joined governors from states and other territories in a letter asking the CDC to do what it can to speed up the process.
According to CDC spokeswoman Jasmine Reed, CDC experts and White House staff met on April 12 with cruise industry leaders and executives to discuss the sailing order and how to move forward.
In an email, Reed said cruise industry leaders gave input into the phases of the process, "expressed frustration with the requirements, discussed the incorporation of vaccination requirements into restarting passenger voyages, and expressed the need to establish a working group with the industry and CDC to work forward to resume cruising as soon as possible."
She said cruising will always pose some risk and "vaccines will play a critical role in the safe resumption of passenger operations."
"Cruise travelers represent a global population, and as more people are fully vaccinated worldwide, the phased approach … also allows CDC to incorporate these advancements into planning for the safe resumption," she said in the email.
More meetings with the industry start this third week of April to work out the details of how to implement the sailing order, Reed said.
She did not project any specific date for cruises to start but said, "This goal aligns with the desire for the resumption of passenger operations in the United States by midsummer, expressed by many major cruise ship operators and travelers."
Asked for comment, Andre Wright of Standard International Group, a longtime financial advisor to the V.I. Public Finance Authority and an expert on finance in the Caribbean, agreed that safety protocols are essential. Otherwise, he said, there is a risk of more delay and damage.
"While visitors are eager to return to the Caribbean, the process also involves the receiving country being ready for these cruises. There needs to be established health protocols for those countries. Until all of those pieces are put together, there is a potential for further delay and non-compliance," Wright said in an email
"It's a work in progress for cruise lines, and while there are compliance issues, there is a bright spot that the CDC lifted the ban. Now, governments need to take the next step to ensure their cruise economies may recover as quickly and safely as possible while ensuring local communities and visitors stay safe as well," he said.
Wright has advised the V.I. government on the sale of the Hovensa refinery, deficit reduction plans and other matters.
Cruise arrivals are a major source of revenue for the entire territory, but especially St. Thomas. Cruise passengers spent $363.3 million for all of 2018, the most recent year the V.I. Bureau of Economic Research has data for.
The direct spending is heavily concentrated in St. Thomas, which saw 490 cruise ship arrivals in 2019, compared to 26 for equally populous St. Croix and 17 for tiny St. John. St. Thomas received 101 cruise ships in 2020 before the pandemic shutdown, which cost the island almost four-fifths of its usual traffic.
In the first six months of 2019, St. Thomas received 276 ships – more than half its yearly total – versus zero for the first six months of 2021.
This will mean a loss of about $240 million to the territory for the first six months of 2021, Donnie Dorsett, a senior policy analyst with the V.I. Bureau of Economic Research told senators in February.
Not all the news is grim, however. The territory is now vaccinating all-comers and air arrivals, which bring in more revenue than cruise ships, are doing well.
Tourists who arrived by air and stayed on island spent around $655 million in 2018, according to the BER.
"St. Thomas winter capacity now rivals pre-hurricane levels of 2017, and St. Croix capacity has surpassed its 2017 levels," Tourism Commissioner Joseph Boschulte told senators in early February.
While many hotels are still out of commission after the hurricanes of 2017, AirBnB rentals have made those numbers possible, Boschulte said.
Since then, the V.I. Port Authority reports in February St. Thomas saw 45,633 air arrivals, down from 55,530 the year before. St. Croix saw 11,678, which is actually slightly more than the 11,137 BER reports for 2020.