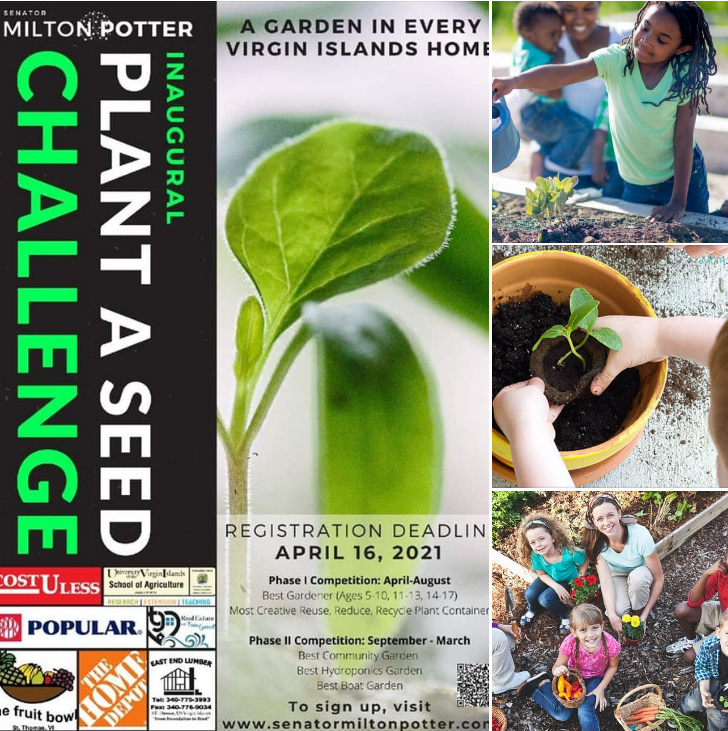 Sen. Milton Potter and Dr. Louis Petersen Jr. of the University of the Virgin Islands Cooperative Extension Services are introducing an inaugural "Plant a Seed Challenge," through which students, ages 5 to 17, can grow tomatoes and develop a love for home gardening. The contest is the start of their Agriculture Revitalization Project launch.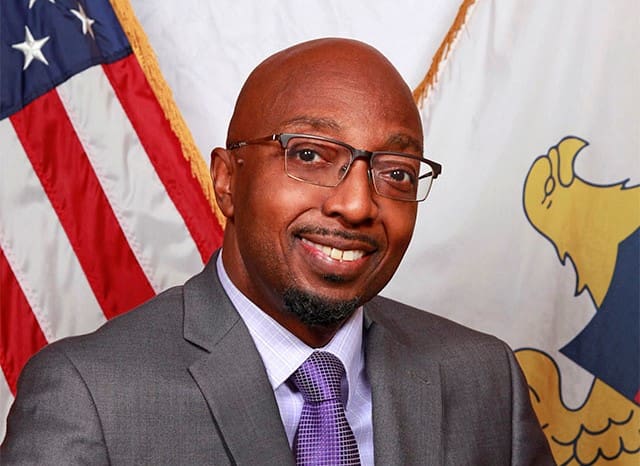 "We're challenging every child in the Virgin Islands to have fun planting seeds and starting home gardens with their families," said Potter.
In addition to planting, students will also be challenged to create a unique plant container using recyclable material.
The project aims to replace "screen time" with "family time," encourage Virgin Islands youth to pursue a career in agriculture, promote entrepreneurship and help promote the idea of having gardens in every home, community and sailboat.
"There's a gap between the seniors and the younger generation and not as much interaction. Now they can have conversations as they plant seeds," said Clinton Stapleton, policy advisor and strategic director for Sen. Potter.
"We have a food crisis here in the Virgin Islands," Stapleton continued. "Ninety-eight percent of what we consume is imported. We have to reduce that number. The senator's vision is that we need to have a garden in every home and projects that can have the next generation of Virgin Islanders happy, healthy and also economically empowered."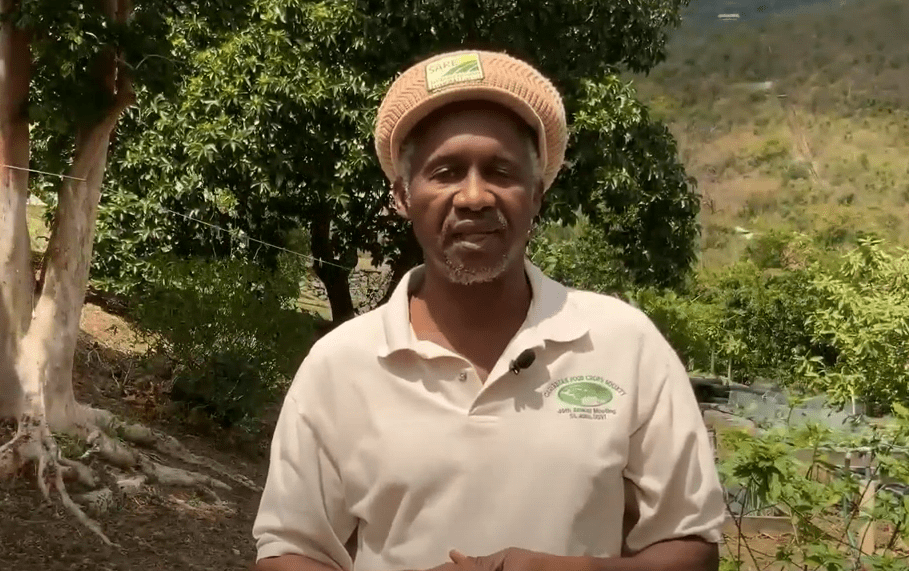 The contest will be first introduced in two phases independently on the islands of St. Thomas and St. John, and then be extended to St. Croix. The goal is to have 200 students participate, with 150 contestants from St. Thomas and 50 contestants from St. John during phase one. All registrants will receive tomato seeds, soil and a starter pot. Contestants will be entered into one of three groups based on their age: 5-10, 11-13 or 14-17.
"We wanted to have a fun activity where they [students] don't even realize they're learning. We want them to get away from the Nintendo and say 'Hey, we want to build a career based upon us being business owners,'" said Stapleton.
At the end of the competition, each contestant will receive a certificate of participation and be provided the opportunity to participate in a "Sell Your Produce" market. The Sell Your Produce initiative allows the contestants to partner with Fruit Bowl and sell their tomatoes and creative recycled plant containers. In addition, cash prizes and trophies will be awarded on each island to the 1st, 2nd and 3rd place winners in each age group. The prize for the 1st place winner in each age group ranges from $50 to $100. Other prizes include ice cream and gift certificates.
During phase two of the competition, contestants will be encouraged to participate for the prizes of Best Community Garden, Best Hydroponics Garden and Best Boat Garden. Details about phase two will be outlined in July.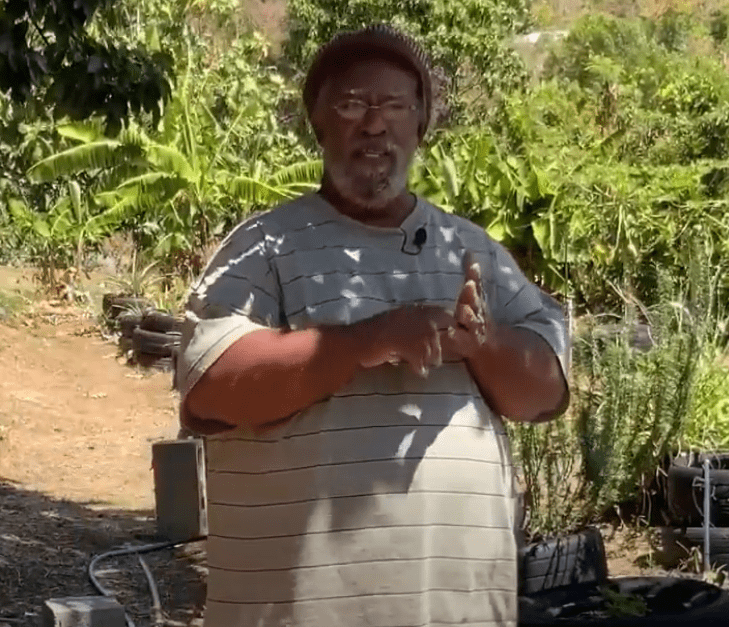 Petersen encouraged students to sign up by the deadline. He recognized Albion George on St. Thomas and Vanessa Forbes on St. Croix as staff who will be able to readily assist students with their agricultural questions and challenges. "The UVI School of Agriculture's Cooperative Extension Service is really happy to be a partner with the Office of Senator Milton Potter on this Plant a Seed Contest. Our willing, knowledgeable and skillful staff are prepared to assist you in all your needs."
A short video clip was also made detailing the rules of the contest and providing planting tips. It can be found on YouTube or Sen. Potter's website.
The contest will launch Saturday, April 24, at the Fort Christian parking lot from 10 a.m. to noon, and on St. John Sunday, April 25, from 2 to 3 p.m. Students will be able to pick up their free soil, starter pot and seeds at the launch.
"We appreciate our selfless community-minded, family-supportive sponsors for providing resources to the families and children to make this phase one activity possible, to include UVI Agricultural Program, Cost-U-Less, East End Lumber, Real Estate with Tonia Garnett, Popular VI, Smart Net, Starfish Market, Fruit Bowl and the V.I. Source," Stapleton said.
The office of Sen. Potter encouraged students to not miss out on this opportunity. The deadline to register for the contest is Friday, April 16. More information and the registration application can be found on Sen. Potter's website.