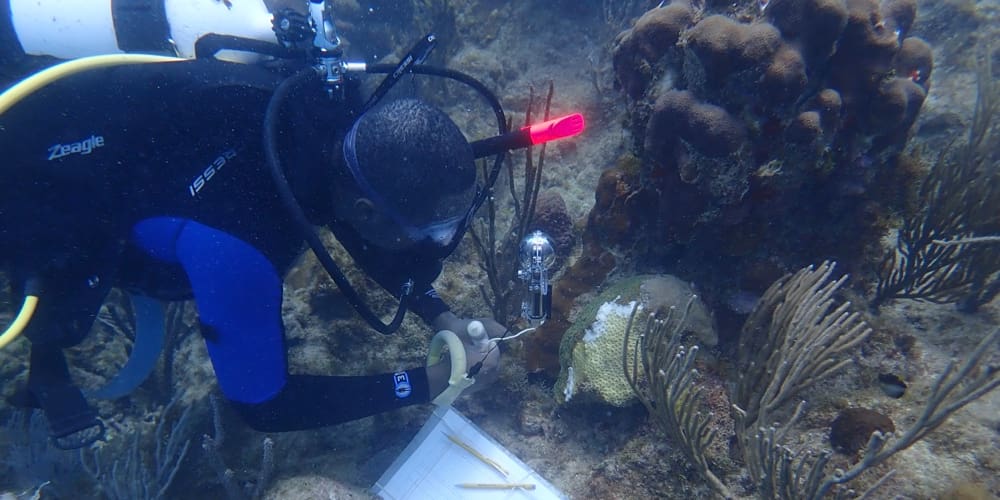 This summer students in the Youth Ocean Explorers program at the University of the Virgin Islands will continue battling the devastating Stony Coral Tissue Loss Disease that has been plaguing the territory's waters.
Students in grades seven through 12 have been selected from various schools to participate in YOE to learn practical marine science conservation both on St. Thomas and St. Croix.
Recently, the program has directed students from the U.S. Virgin Islands to assist with the Stony Coral Tissue Loss Disease, which has been threatening the reefs in the Caribbean, including the USVI, Puerto Rico and the British Virgin Islands.
Kadejsha Tonge, a home-schooled high school senior, has been a part of YOE for four years.
"I think my most favorite part of dealing with the corals affected by the Stony Coral Tissue Loss Disease is treating them and watching them improve and just flourish. It makes you feel like you are really making a difference," Tonge said.
The coral disease started off the southeast coast of Florida. It kills corals and leaves behind a white skeleton. Unlike coral bleaching, which stresses corals to turn white once there are unfavorable environmental conditions, SCTLD causes tissue loss and kills corals within days to months.
YOE Program Director Howard Forbes Jr. highlighted the benefits the program offers to students and the territory's waters.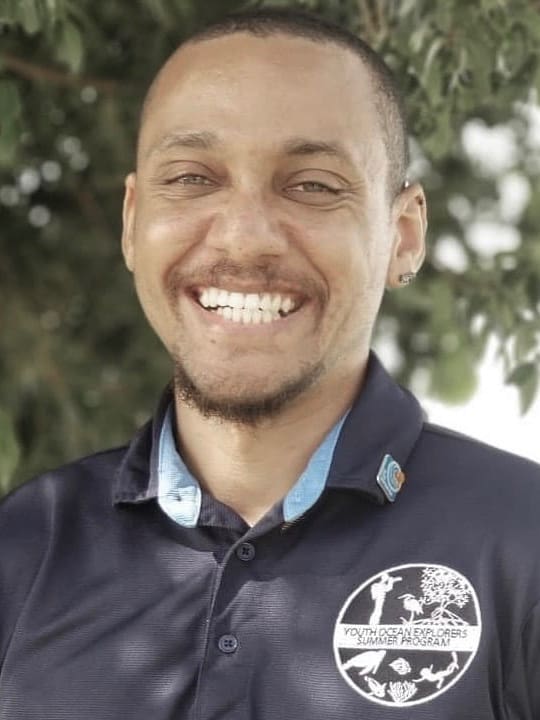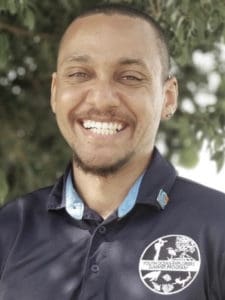 "The program has grown immensely since 2016. We have students that have gone from open water certification, which gets you to dive down to 60 feet, and have gone to the advanced open water certification, which allows you to go up to 100 feet. Of those students that have completed the advanced open water certification, we set up an internship opportunity for them at Coral World where they get to use their diving experience alongside Logan Williams. She is their education and outreach person in coral disease work," Forbes said.
At the end of the program, students also receive free scuba gear.
"Not only will they have the experience, but they will have the gear to be able to scuba dive after the internship is done. The equipment can cost up to $2,000," Forbes said.
Trinity Richardson is an 11th-grade student at Charlotte Amalie High School. She said the Ocean Explorers program "has helped me by creating a foundation that gave me opportunities to further my education and passion for the field of marine biology. The Youth Ocean Explorers program has provided a lot to me like I am now an advanced open water diver, I have gotten free mask and fins, and now an amazing internship with Coral World," she said.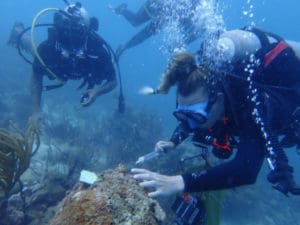 Logan Williams, the education and research coordinator at Coral World, coordinates with UVI for the eight-week internship program that begins each February and allows the interns to work with her to treat the coral at Coki Point Beach.
"I am really involved with managing the Stony Coral Tissue Loss Disease," Williams said. "Over the past year, I've been involved with monitoring the reefs with UVI."
The divers monitor and treat the diseased coral with a syringe that is filled with a paste. Some diseased corals are identified and then treated in a lab, quarantined and transferred to the rescue center at Coral World.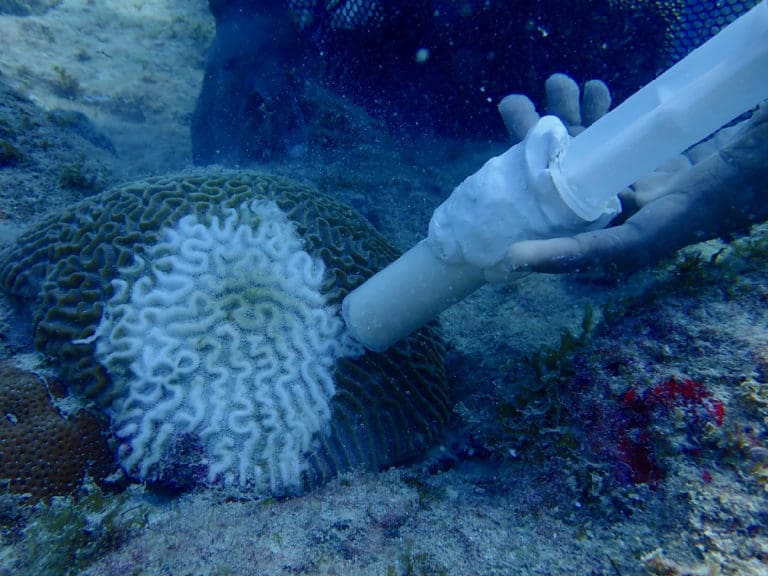 "The treatment we use is a topical antibiotic, kind of like Neosporin. We also do coral rescue and treat them at our land-based treatment centers," Williams said. She also said the students "help with measuring, doing health assessments on the corals and photographing. They've been collecting data. They've been learning how to do coral surveys when we're diving."
The students have also been involved in planting corals at reefs surrounding Coral World.
Tonge, the home-schooled senior, described working with the coral during her internship.
"I have been doing a series of water changes and cleaning the corals in the nursery to ensure that they are able to grow. Recently, we have tried a new technique to place recovered coral fragments back on the reef," she said.
Joseph Townsend, the territorial coral disease response coordinator for the Department of Planning and Natural Resources, works alongside Forbes and Williams with the Virgin Islands Coral Disease Advisory Committee, which consists of resource managers from the Department of Planning and Natural Resources, National Oceanic and Atmospheric Administration, National Park Service, the University of the Virgin Islands, Coral World Ocean Park, the Nature Conservancy and the Caribbean Oceanic Restoration and Education Foundation to identify, research, treat and restore corals affected by SCTLD.
"This disease affects an extremely wide range of species [over half of all coral species in the Caribbean], and once infected corals will very often die completely, a drastic difference from other coral diseases in the past. For this reason, many of our most iconic species such as pillar coral are facing threats of local extinction as a result of the appearance of this disease," said Townsend.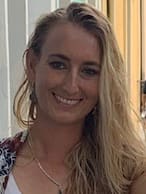 The health of coral in local waters is important to the territory, according to Williams.
"Our marine coastal ecosystems are really important resources for the Virgin Islands, especially corals," she said. "They have a monetary value to them and provide us about $200 million worth of free goods and services each year. They benefit our happiness and also our economy. Coral reefs also reduce 97 percent of the wave energy that comes into contact with our coastline. Without those coral reefs, you get the full force of the water, especially during hurricanes."
Students involved in the program to save the coral have benefited significantly and are grateful for the opportunities they received.
"This internship at Coral World has been amazing so far," said Tonge. "The program, YOE, has most definitely aided throughout the internship and has helped me to finally establish my choice of career." She also believes that if "scientists continue on the track they are on, there is a chance for the diseased coral and that they will improve."
More information on the program and access to applications can be found on UVI's Marine Advisory Service website page. Information on Virgin Islands Coral Disease Advisory Committee's coral treatment efforts can be found here.