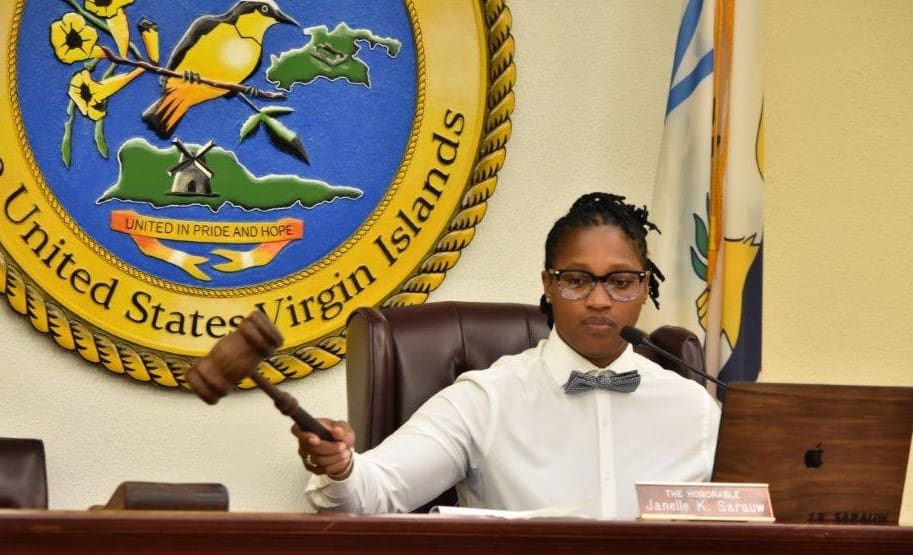 Senators on the Disaster Recovery and Infrastructure Committee commended Education Commissioner Racquel Berry-Benjamin on a detailed presentation Wednesday, although some raised concerns about plans to consolidate USVI schools, contractors leaving jobs unfinished and the pace of rebuilding since the hurricanes of 2017.
Sen. Kurt Vialet said students are still being bused to St. Croix Educational Complex because an unidentified odor permeates the modular classrooms at the site of the Arthur Richards school. He said he has been there and just opening a door one can smell something emanating from the walls. Those classrooms were closed on the last day of February, affecting about 400 students.
"We have paid $100 million for buildings we can't use," Vialet said. He said the contractor is refusing to take responsibility for the conditions of the modular classrooms and should be "carried to court."
The other school where education officials are at loggerheads with contractors is the Julius E. Sprauve Elementary School on St. John.
Sen. Donna Frett-Gregory, a former commissioner of Education, said she was having a hard time "keeping her cool" hearing about problems at the schools. She said it has become a legal issue, and the department should not have to deal with it; it should be turned over to the Attorney General's Office.
Frett-Gregory also said she is concerned about plans which would take the number of St. Croix schools – which once numbered 13 – down to nine, and the St. Thomas-St. John District – which now has 11 schools – down to nine. She said, "I remain concerned and troubled; basically, we are saying that we are moving away from neighborhood schools."
Sen. Samuel Carrion said he shares his colleagues' concerns. "Based on studies, students who attend smaller schools outperform students who attend larger schools in grades and test scores," he said. He added dropout rates are lower in smaller schools.
Berry-Benjamin noted that by consolidating the department from the 43 sites it presently occupies to 23 sites, "not only will maintenance become manageable, but there is a fiscal reduction of $7 million annually."
Sen. Novelle Francis Jr. said that in the consolidation process more people should be consulted, and more than just monetary savings should be considered.
Dionne Wells-Hendrington, chief of department operations for Education, said a newly formed Schools Construction Advisory Board developed the Facilities Master Plan Guiding Principles from which the consolidation model sprang. She said St. Croix District facilities will decrease from 22 to nine, and St. Thomas-St. John District facilities from 24 to 12.
Carrion also was one of the senators who expressed concern about the department's progress since the hurricanes. "It has been four years, and this is still where we are at," he said.
Sen. Janelle Sarauw, who chaired the meeting, placed some of the blame on FEMA, who she said was operating at "a horse and buggy pace."
Wells-Hendrington said a permanent building replacing Arthur Richards will be ready for the 2024-2025 school year. She added other new school buildings might not be completed until 2029.
In her testimony, Berry-Benjamin said a major challenge facing the department is the lack of an emergency maintenance fund and a routine maintenance fund. She said the department presently spends about $2.5 million annually on maintenance, but $20 million would be more appropriate.