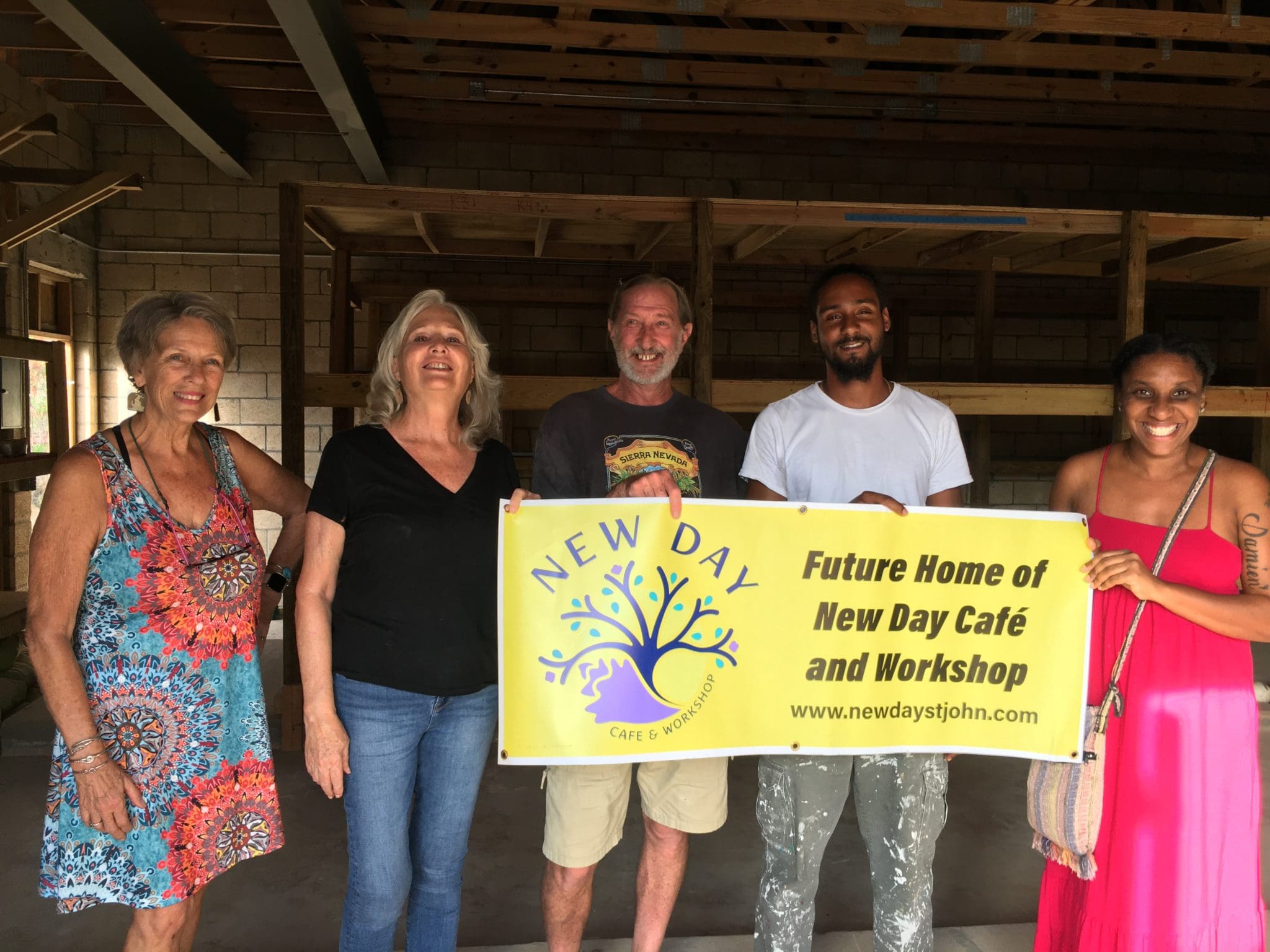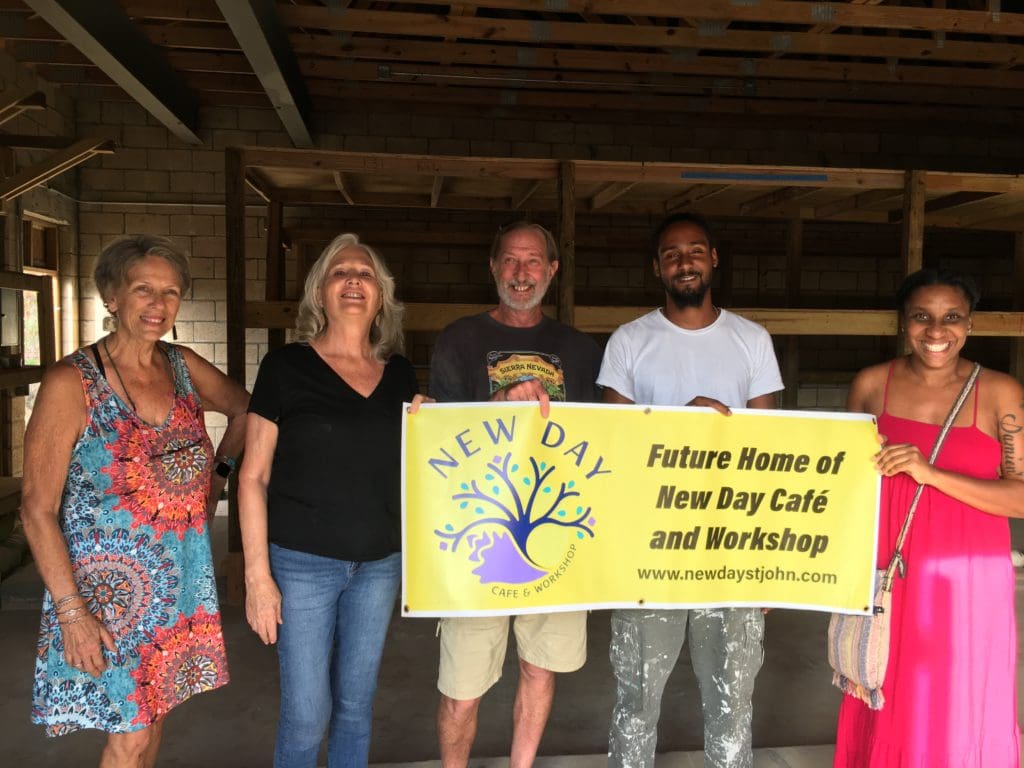 The New Day Café and Workshop, a new vocational skills training program on St. John, is getting ready to open its doors in May. Applications are now being accepted for St. John residents ages 16-24 to participate in a full-year program in carpentry skills – and get paid while doing it. Applicants can send an email to newdaystjohn@gmail.com to receive an application.
Members of the board of New Day St. John have been busy since last September when they first announced plans to create a program based on the model developed by My Brother's Workshop on St. Thomas.
Since that announcement, there have been many changes, including the award of a $100,000 grant from the Community Foundation of the Virgin Islands' Friends and Family Fund for USVI Renewal. New Day's mission, however, remains the same: to offer skills training to St. John youth so they become the next generation of entrepreneurs and business owners.
Among the changes is the location of the program. Instead of a mid-island site, the program will now be based in a building owned by Legacy Development that was designed to house a generator for the Pond Bay Club in Chocolate Hole.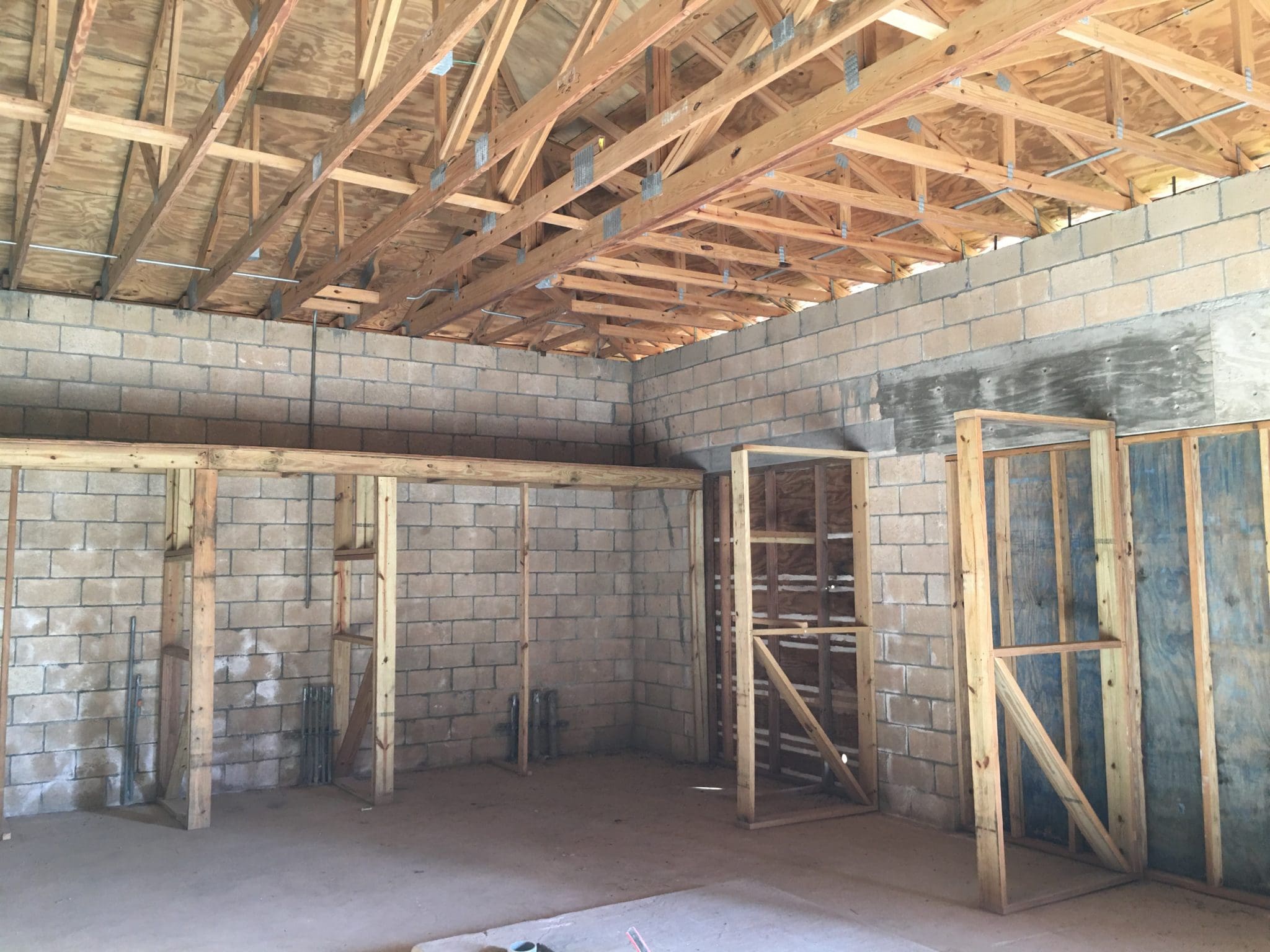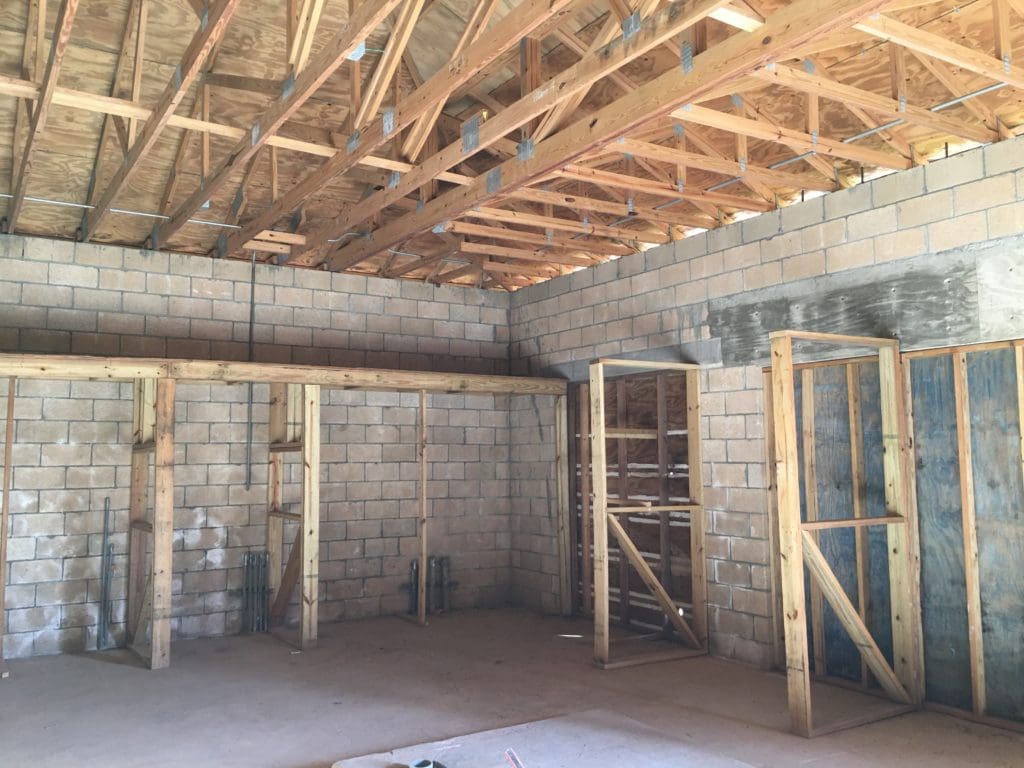 Board President Mary Bartolucci said the concrete block structure offers ample and secure space to build out their carpentry program. Now an empty shell, the building can be configured to accommodate shop space for two trainers and four trainees to complete woodworking projects.
Bartolucci said the board was eager to get the program going as they've already been approached by several local businesses and villa owners who want them to produce furniture.
To get the carpentry program going, New Day has recruited two trainers, Cliff McArdle and Lewis Gil. With 30 years of experience on St. John, McArdle is well-known for his work on the island. He built the bar at the Tap Room in Mongoose Junction and the interior of the Bowery in Wharfside Village.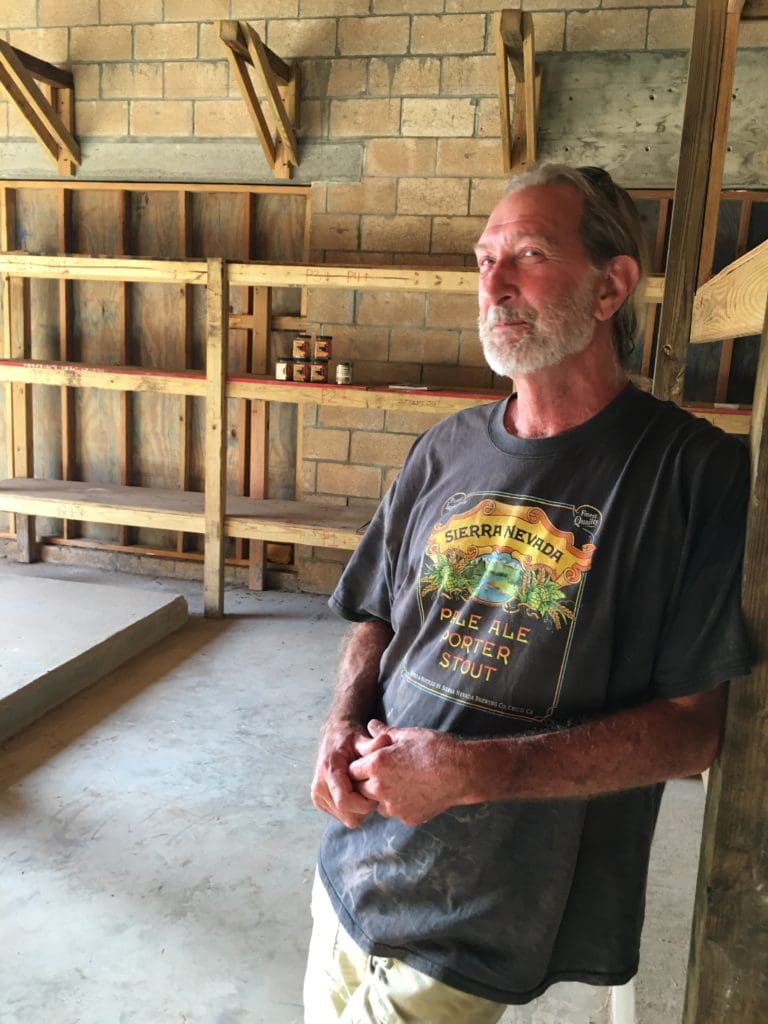 Asked to give his official title, McArdle said he refused to be called the "lead trainer – I've never said I'm the boss of anyone. I've learned something from everyone I've ever trained."
Gil, who has lived on St. John for 13 years, has been developing his skills at various job sites and will soon receive additional training at My Brother's Workshop on St. Thomas.
Once the four trainees are admitted to the program, they will receive a pair of Redwing work boots (donated by an old friend of Bartolucci's) and a stipend of $25 a day for three months. After this provisional period, they will get paid at the V.I. minimum wage rate of $10.75 an hour for a 30-hour week for the duration of the training.
McArdle said he's committed to giving those who complete the program a set of basic tools. "If you show up at a job site with tools, you're more likely to get the job and spend less time as a laborer," he said.
Another change is the decision to delay New Day's culinary arts training program until 2022. Although the group's original plan was to begin with a culinary arts program and open a café right away, Bartolucci said they need more time to procure equipment. Once they're set up, they will recruit an additional four trainees who will learn to cook vegetarian and vegan food and operate a food truck.
In the meantime, however, there is one opening for a culinary arts trainee who will work with Bartolucci in a temporary space and prepare meals for the carpentry trainers and trainees.
In addition to learning woodworking, trainees will also participate in a 32-week program known as Aim High Empowerment Institute. Developed by St. Johnian Sherman Browne and others, the program provides a safe space for trainees to share their challenges and issues and "develop the mindset and skills that will allow them to be successful both in school and their personal lives." Trainees who don't have a high school diploma can also get assistance completing their GED.
Since announcing plans for New Day last September, new board members have been added and one has left. The current board members are Bartolucci, Brumell Germain, Sherece Smith, Cynthia Smith and Tony Hill, all of whom are taking an active role in getting the program started.
They're now focusing on getting electricity and plumbing installed in the building and seeking donations. Their wish list includes a gas stove, refrigerator, 40-inch flat-screen TV, tables and chairs, a desk, kitchen counters, a utility sink, cistern for water (or a pump for a large cistern), culinary equipment, fluorescent lights, windows, doors, AC units and carpentry tools.
The New Day board is seeking sponsors and wants to thank those businesses and organizations who have already contributed, including Starfish Market, Merchants Bank, the Children's Museum, AB Cellers, Island Style Weddings, Best Winters Land Surveyors, Paradise Aquatours, First Phase Datacomm and the Unitarian Universalist Fellowship of St. John.