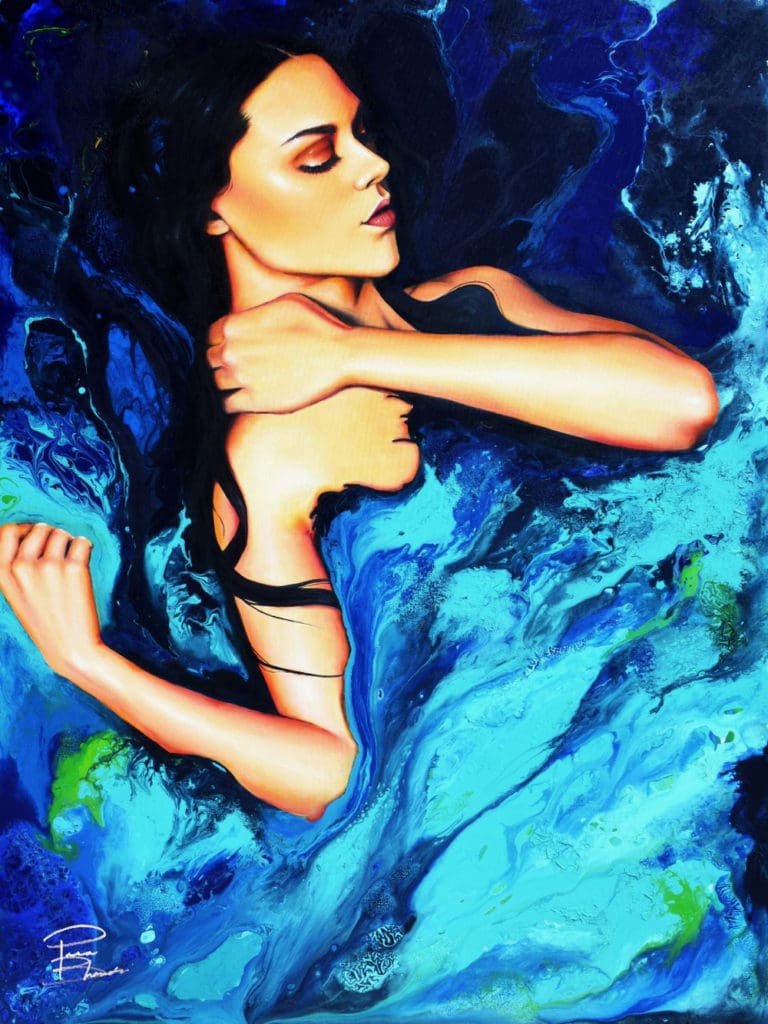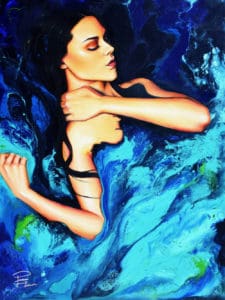 Artist Prea Bhandari has been able to travel and live in France, Italy and England among other countries as a result of her passion for art. But the young St. Thomas artist, whose work was recently featured in the March-April issue of Porthole Cruise Magazine, had given up painting.
It was when she returned to the Virgin Islands, because of the pandemic, that she again picked up her brushes.
As a teenager, Bhandari enjoyed drawing and decided to pursue a career as an artist.
"I've always been drawing. But when I got into middle school, eighth grade, I really was drawing all the time. Doodling helped me concentrate and listen in class. I wanted to pursue that for my career," she said.
Bhandari attended the Antilles school and graduated in 2015. After graduating, she attended Tufts University in Massachusetts and got accepted into its School of the Museum of Fine Arts, essentially studying in the university's dual-degree program. But she was not quite comfortable at the school and ended her studies after two years at the institution.
"I've taken classes before, like for summer programs [in San Francisco]. But I've never studied in like an actual university setting. And in the end, it kind of made me lose my passion for it like art school tends to do for a lot of people," Bhandari said.
She then refocused her studies to focus more on fashion, eventually earning a degree in fashion design and marketing.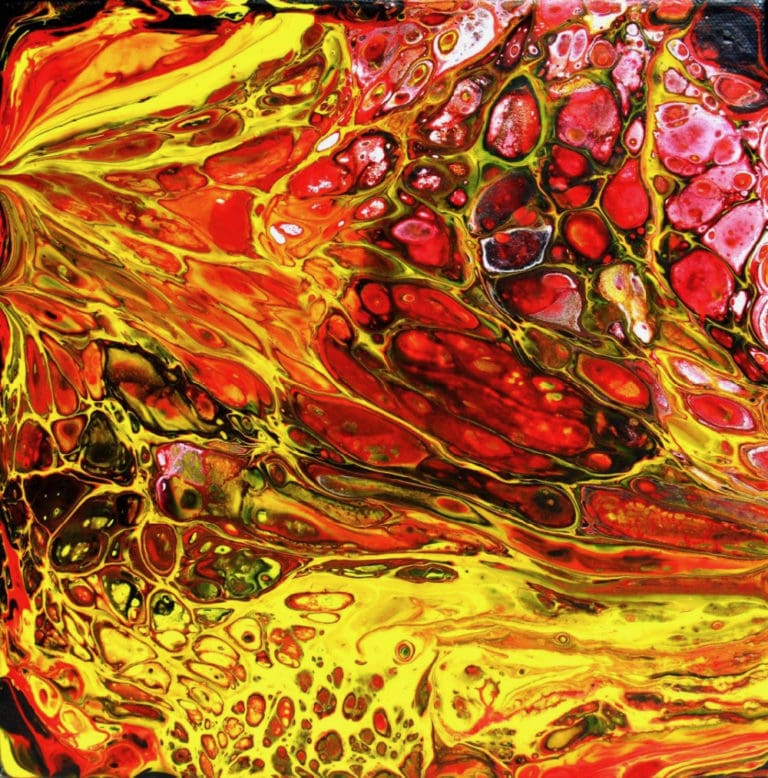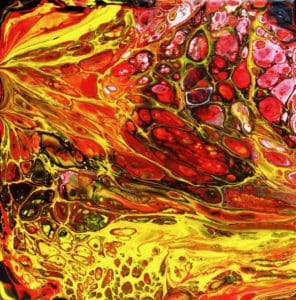 "I took one fashion class at the school just to try, and I already liked it a little bit. And after two years, and taking that class in my final semester, I then studied abroad for a year," Bhandari said.
Bhandari attended the Paris College of Arts in the fall of 2017, then attended the Nuova Accademia di Belle Arti in Milan for spring 2018 and the London School of Fashion and Design – Istituto Marangoni in fall 2018, where she received her undergraduate degree in June 2020. She then returned to the Virgin Islands because of the COVID-19 pandemic.
"When I came back to island in the middle of a pandemic, nobody in fashion was hiring and that was very difficult. So I wanted an outlet and I just started painting again. I'm absolutely obsessed with painting. It makes me feel happy," Bhandari said.
Bhandari noted that her settings and emotions affect the inspiration for her artwork.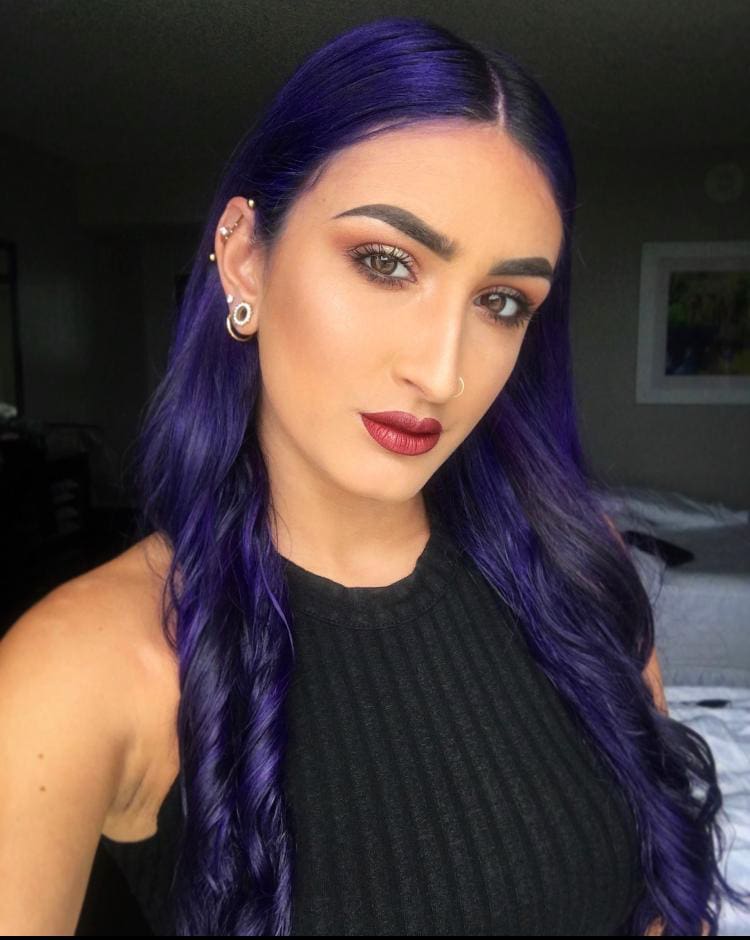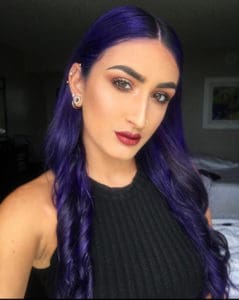 "It has a lot to do with my physical surroundings and my emotional state at the time. So you can always tell where I'm at in any point of my life by my art. So I'm home, I'm so happy. I have the ocean and the beautiful scenery of this island we're so blessed to be on in these times. And all of my artwork is very happy with blues and ocean colors and colors of the sunset. And if you look back at when I was at school on Boston, all of my artwork is very dark and red and black," she said.
Femininity inspires her as well, she said.
"I just think that women are such a beautiful, strong and powerful entity that should be celebrated at any and all opportunities, including in art," said Bhandari.
Due to COVID-19 and social distancing protocols, Bhandari has not participated in art shows to display her paintings on island. But that has not stopped the young artist from selling her pieces. Living in a digital era, she is able to access a wide audience to sell her work.
"It's been amazing. The feedback that has happened. I can't keep inventory. Anything I make has been going and it's been the one thing that has really helped me through this pandemic. Since June of last year, I haven't stopped," Bhandari said.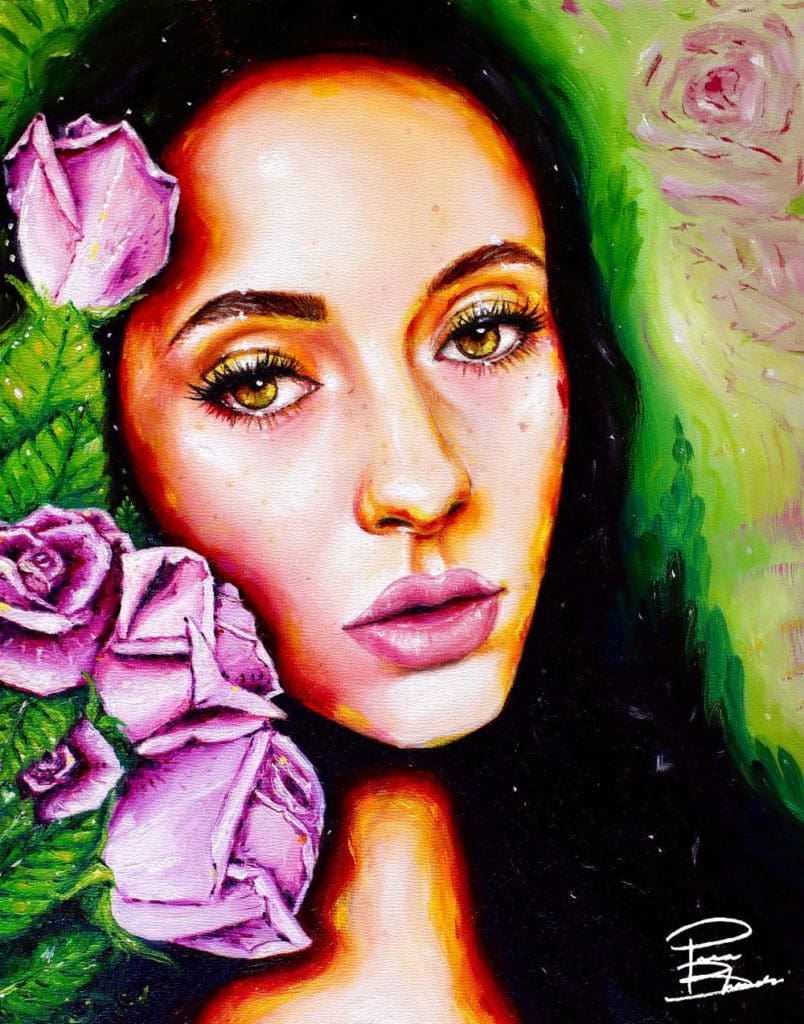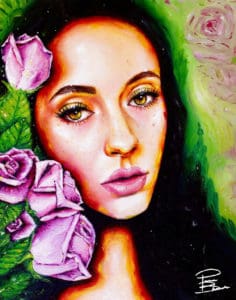 Though she doesn't have many pieces in stock, Bhandari is working on building her inventory as she hopes to one day have her art displayed in galleries like Bajo el Sol on St. John and Mango Tango on St. Thomas.
Bhandari's work focuses on environmental sustainability.
"Fashion is the second-largest polluter of the environment next to coal and oil," she said. "So everything I did in my final, senior collection, you could bury it in the ground and it would biodegrade in five to 10 years."
One of her aims is to make her art safe for the environment. She repurposes dried paint into abstract pieces and ships her artwork in boxes that she receives from supplies she purchases online.
In the next five years, Bhandari sees herself living in the art scene in Miami or hosting art shows on St. Thomas and St. John. For now, she's excited to connect with her community and is grateful for the feedback she's been receiving.
Bhandari wants readers to know that "Being creative is so important. It's so important for us to indulge in things that make us happy."
Bhandari's work can be purchased at her online Etsy shop. She also can be followed on Instagram and Facebook.