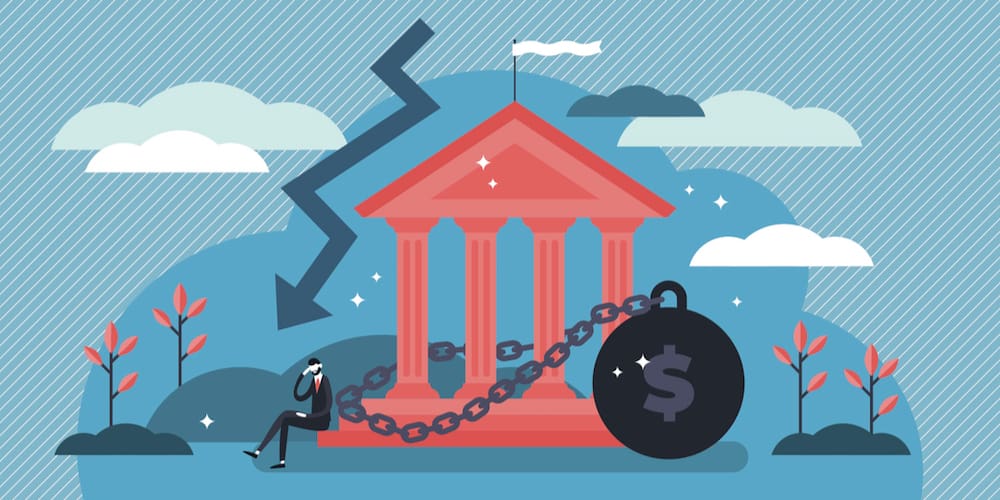 There have been hurricanes, federal aid, a new administration, a pandemic and more federal aid, but the most recent review by Moody's Investors Service finds the underlying difficulties facing V.I. government finances largely unchanged and predicts the territory will eventually restructure its debt.
The periodic review does not involve a rating committee and makes no statement about whether the government's debt ratings will or won't change. It is a more limited portfolio review.
Right now, Moody's rates most V.I. Public Finance Authority's bonds at Caa3, which is 19 steps below its top, Aaa, rating and two steps above its lowest rating of C. A portion of the senior lien debt is rated at Caa2, due to statutory liens placed to reassure lenders.
According to Moody's, the ratings of Caa1, Caa2 and Caa3 are "judged to be speculative of poor standing and are subject to very high credit risk."
The next rating below of Ca indicates impending or beginning default, but "some prospect of recovery of principal and interest." The bottom rating of C means default and "little prospect for recovery of principal or interest."
Moody's analysts say the USVI rating "reflects a small and highly concentrated economy, government finances that have been severely strained, a very poorly funded pension system that is rapidly depleting its asset base, financial reporting and other governance challenges and the government's loss of capital markets access since 2017."
That last item is a reference to the fact that lenders have been unwilling to enter into municipal bond lending arrangements with the territory since a failed bond bid in 2017. (See V.I. Bond Sale Delayed As Investors Request More Time)
"Despite some recent improvement in the government's liquidity and near-term financial position, the rating incorporates the risk that the reemergence of a significant structural deficit, combined with the expected insolvency of the Government Employees' Retirement System, will lead the government to restructure its debt," Moody's concludes in its March 29 release.
This prognosis has been largely unchanged since 2016 when Moody's, Standard and Poor and the Fitch ratings agency all downgraded the territory's debt, and analysts began publicly predicting an eventual restructuring after neighboring Puerto Rico defaulted on some debt payments. (See: Financial News Service Questions V.I.'s Ability To Sell Bonds)
In 2018, Moody's again downgraded USVI debt and predicted it is "highly likely" the territory will have to restructure its debt. (See: Moody's Says It's 'Highly Likely' V.I. Will Have to Restructure Debt)
While states and cities can potentially use federal bankruptcy protections that help make for an orderly restructuring of debt, there is no legal mechanism for the territory to restructure its debt. No top V.I. officials have expressed support and Delegate to Congress Stacey Plaskett is on the record opposing having the territory included in the legislation creating a special board and procedures for Puerto Rico to restructure its debt. (See: Plaskett: Puerto Rico and USVI Would Be Better Served By Investment)
Unlike stateside municipalities, the territory does not have access to bankruptcy protection. Puerto Rico's protection was removed by an obscure 1984 change in federal law. The USVI apparently never had bankruptcy protections.
After Puerto Rico stopped making debt service payments, Congress in 2016 enacted PROMESA – the Puerto Rico Oversight, Management and Economic Stability Act. That law created a powerful oversight board with broad authority to restructure Puerto Rico's debt and affect the budgetary decisions of the Puerto Rican government. It also protects Puerto Rico from a more chaotic restructuring through lender lawsuits.
Only Congress can address whether the territory is included in any future PROMESA or VIOMESA legislation. (See: V.I. Budget Crisis, Part 19: Congress Can Still Do a Lot – But If It Doesn't, Brace For Impact)
The USVI, meanwhile, has focused more on reassuring lenders and making it more difficult for the territory to engage in any sort of restructuring. Under Gov. Kenneth Mapp, the V.I. Legislature enacted statutory liens on federal tax revenues securing some of the territory's bonds. Gov. Albert Bryan Jr. proposed creating a special semi-autonomous government-owned corporation and selling the rights to upward of $200 million per year in federal alcohol excise tax revenues Congress remits to the territory each year. (See: Bryan Proposes Selling Territory's Federal Rum Tax Revenue Stream)
The Legislature has not acted on that proposal.
Recently, the territory's Economic Development Authority completed a "Vision 2040" 20-year economic growth strategy. (See: 'Vision 2040' Outlines Path to 'Recovery with Resiliency)
The document, which can be downloaded here, outlines a general vision for where residents would like to be in 20 years but does not specifically propose policies to address the territory's fiscal condition.