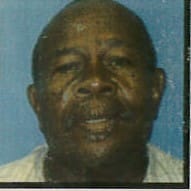 Claude Emanuel Richards died on Feb. 26 in Orlando, Fla., at the age of 85.
Claude was preceded in death by his parents: Sylvan and Ann Marie Richards; and brothers: Randolph and Roy Richards.  He was also preceded in death by his aunts: Juanita Richards, who died at the age of 99, Gwendolyn Johnson, who died at the age of 92, and Loretta Siebenhoven at the age of 97.
He was also preceded in death by his beloved family members: Elaine Arnold, John Armstrong, Sheila Fagan and Augustus Dalmida Knight, who died at the age of 101.
He is survived his brother, Warren Richards; sisters: Leona Richards, Donna Serrano (Moses) and Joan Viotty (Roland); sister-in-law, Joan Hendricks; nephews: Clayton Viotty, Kelvin Trotter and Jason Richards; and nieces: Emily Anderson, Sharon Richards, Melanie, Richards Ann Shaw and Lorna Viotty; stepchildren: Marion Webson, Rhonda Johnson, Karen O'Reilly and Kahlilah Fagan. Claude is also survived by a host of loving great nieces, nephews, cousins and godchildren too numerous to mention.
He will be missed by his special friends and cousins: Gloria Joseph and family, Eleanor Acoy and family, Calvin Perkins and family, Mortimer Davis, David Edwards, Vincent and Esther Urgent, Lydia Grouby, Maureen Ventura, Ruth Pierre and family, Marianne Willie and family, The George family, Estelle Macedon and family, Arlene Armstrong and family, coworkers at the Department of Public Works/DPNR, customers at Kmart Deli; as well as other friends too numerous to mention.
Due to the COVID-19 pandemic and public health regulations, masks and facial coverings must be worn at all times.
A funeral service will be held at 10:30 a.m., Thursday, April 8, at St. Patrick's Catholic Church. Interment will follow at Frederiksted Cemetery.