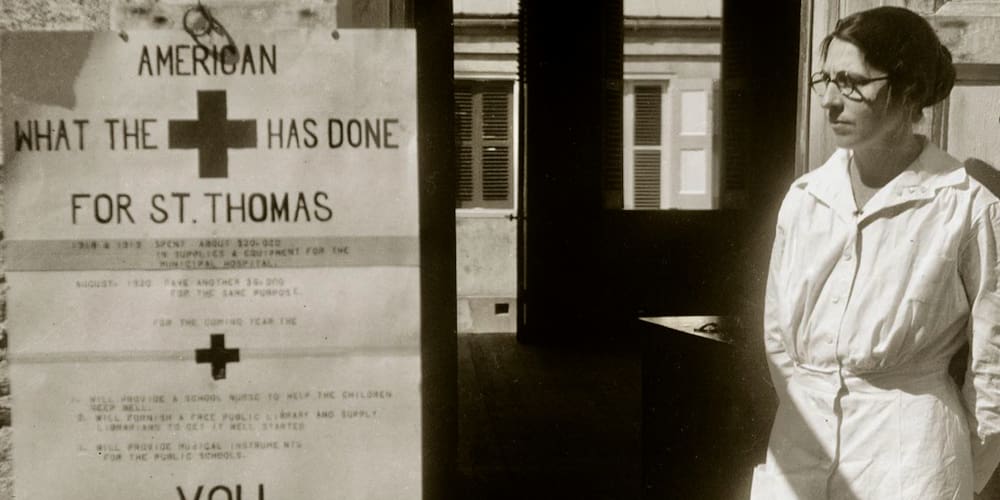 The month of March is a meaningful time for the American Red Cross of the U.S. Virgin Islands. March has been recognized as Red Cross Month by Presidential Proclamation since 1943. By happy coincidence, March also is Virgin Islands History Month.
Our History – The Early Years
The Red Cross of the U.S. Virgin Islands traces its history back to 1917, the year the U.S. purchased the Virgin Islands from Denmark. The first local chapter, then-known as the Santa Cruz Chapter, was chartered on Dec. 12, 1917. The name was formally changed to the St. Croix Chapter in 1963. A chapter dedicated to the islands of St. Thomas and St. John was chartered on May 9, 1918, expanding the service area to the three islands.
The two chapters experienced phenomenal growth in just a few years, with more than 1,000 members as well as children who enrolled in the Junior Red Cross. In the summer of 1920, an expedition of social workers, librarians and nurses from the American Red Cross on the mainland traveled to the recently acquired U.S. Virgin Islands which led to the establishment of nursing programs in local schools and the establishment of the territory's first library – St. Thomas Public Library – that still operates today.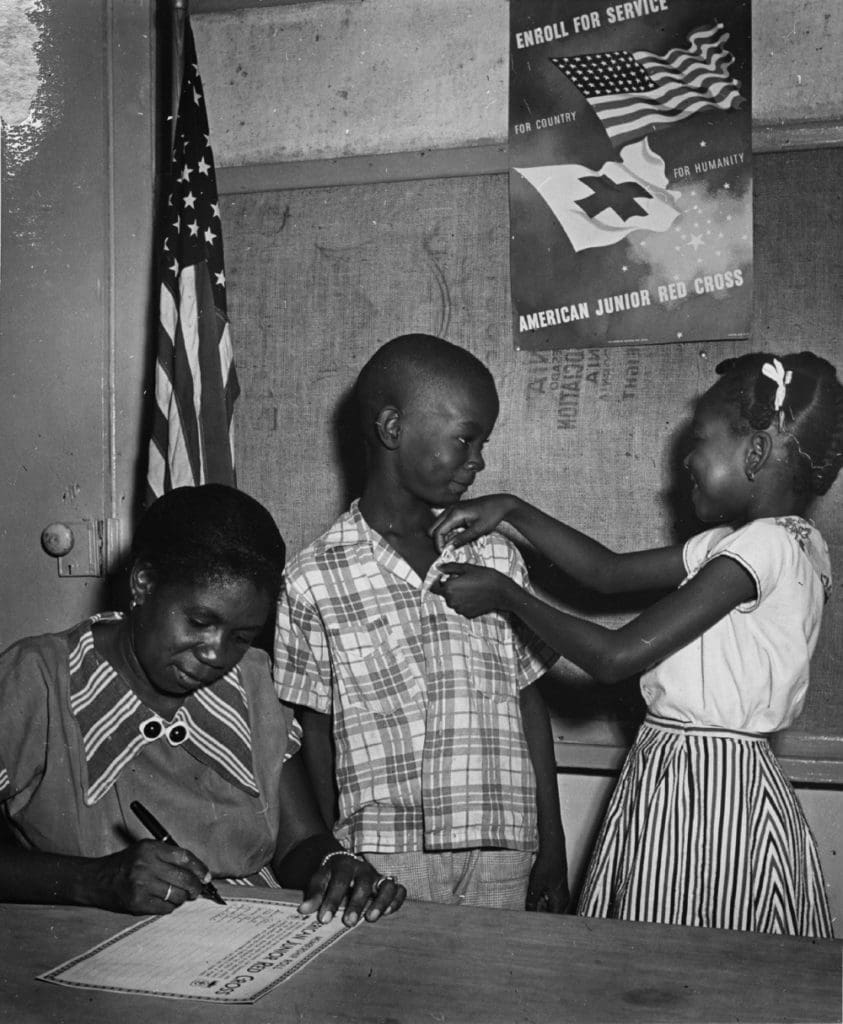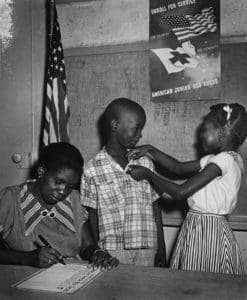 Other Red Cross activities during this time included recreational work on St. Thomas for the men of the fleet.
Humanitarian disaster relief activities soon followed when Hurricane Gale passed directly over the territory on Aug. 28, 1924, devastating the island of St. John and causing at least 100 casualties. The Red Cross Courier, the official weekly journal of the American Red Cross at that time, read, "St. Thomas Chapter Rushes Into Relief Action, Aided by Naval Authorities."
Growing and Adapting
Later in the 20th century, the Red Cross expanded beyond military support, disaster relief and other human sufferings, working to enhance community resilience and help people prepare for emergencies. Volunteers such as Wilda Davis, a full-time teacher with more than 30 years of service to the Red Cross, continue the long-standing tradition of bringing help and hope to fellow Virgin Islanders in their time of need.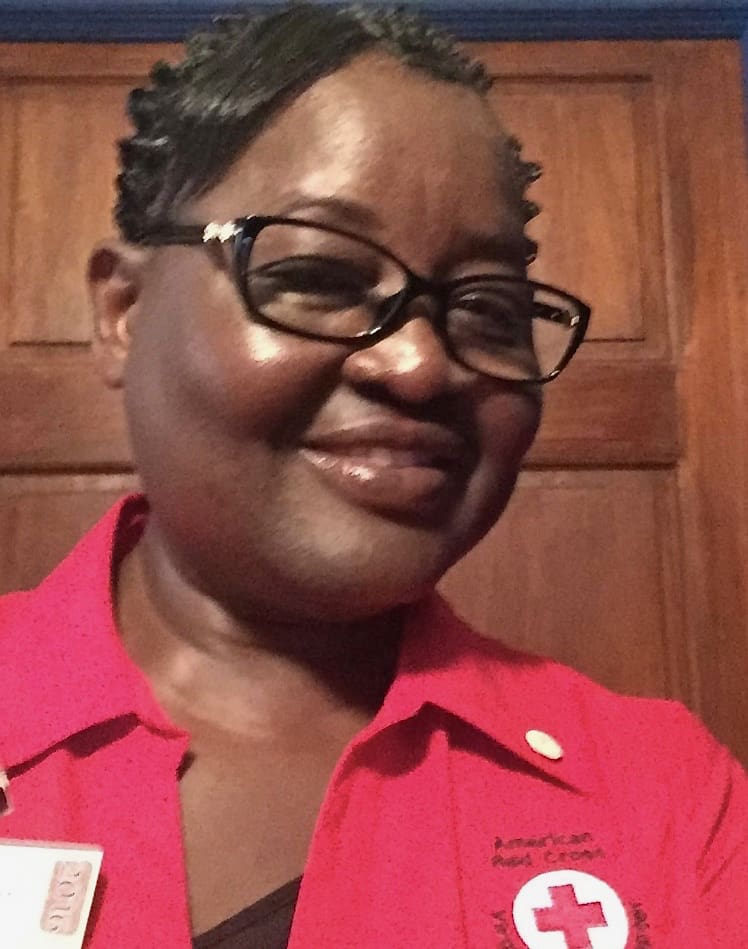 "I've been involved in a whole lot! Being able to assist individuals and have them look up to you because you've provided assistance means a lot," Davis said
As she noted, volunteers wear many hats in the organization. Davis, herself supports operations, logistics and fleet while helping to coordinate disaster preparedness, relief and recovery programs. With another hurricane season coming, her focus is to educate community members on safety precautions before a storm, and if the worst happens, to be there after the storm passes. "Residents will seek service, and we assist them in any way we can. If we can't help, we can steer anyone in the direction they can be assisted," she said.
Davis plans to be a volunteer for as long as she possibly can.
"It has been a learning experience for me and has provided me with growth," she said. She enthusiastically encourages others to give of their time and talents. "It's just immensely rewarding to give back to the community."
Today and Looking Ahead
When COVID-19 posed unforeseen global challenges and forced day-to-day businesses to revolve around technology, the Red Cross was well-positioned. For the past few years, the V.I. chapter had been holding interisland meetings and training virtually. So, when the transition to virtual operations happened, the mission continued without pause. Beyond the current virtual environment, the team finds word-of-mouth is still one of its most powerful forms of communication.
"You do one good deed, and it spreads like wildfire," said Disaster Program Manager Lily Alvarez. "It's small [the territory] – everyone knows everybody – so it works when you're out there doing a good deed."
Today, the Red Cross of USVI is preparing to meet the next crisis head-on while also conducting numerous programs in preparing the community for disasters. National Red Cross programs such as the Home Fire (Safety) Campaign, Youth Disaster Preparedness and Be Red Cross Ready continue in a modified format to help educate V.I. communities. Staff and volunteers continue to hold training, exercises and meetings in preparation for any unforeseen disaster to arrive on local shores.
To maintain this momentum while moving to a grander scale, we need you. The American Red Cross is an organization for the people, by the people. The backbone of the Red Cross is our volunteers who represent 97 percent of the Red Cross workforce on the islands. Without their dedication, our mission would not be possible. Our need for volunteers is constant and continues to evolve. New volunteers can expect to gain expertise that will be useful in day-to-day life as well as learn new skills while gaining the satisfaction of helping their community, their neighbors.
Consider becoming a Red Crosser today. Apply online at the Red Cross website or by calling 340-778-5104 (St. Croix) or 340-774-0375 (St. Thomas).