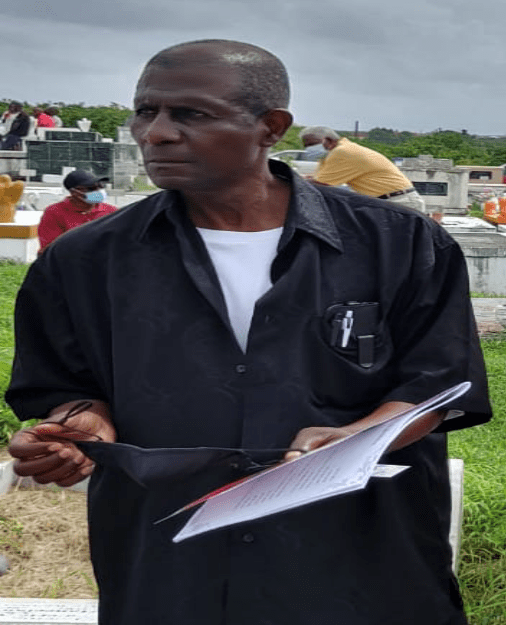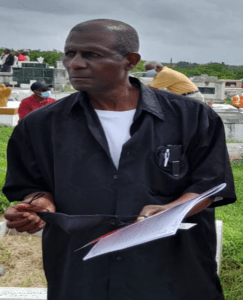 Juno Roberts, also known as "Bumm," of Willikies Village, Antigua, was residing in Long Beach, Calif., for the past 37 years, where he died on Jan. 19, 2021. He was 71 years old.
He was preceded in death by his parents: Daisy Nurse-Carrington and Lessington Roberts; daughter: Denise Roberts; sister, Ellenmay Joyce; nephews: Avery and Fitzgerald; and cousin, Keon.
He is survived by his wife, Eunice Roberts; daughters: Jay, Jay Jay, and Shakima; sons: Junior, Jelanie and Hannes; grandchildren: Tyshun, Jaan, Jaana, Jagan, Tenyjah, Santana and Janaya; sisters:  Jaqueline, Valerie and Elda; brothers: Cuthbert, Patmore and Dale; aunts: Francella, Ruth and Cynthia; uncles: Winston and Wallace; and nieces: Karen, Deliah, Amelia, Chondra, Dawn, Amy, Allysia, Tamara, Keitha, Kenisha, Kiana, Leanna, LaDania, LaDia, Dahlia and DeLani.
He is also survived by nephews: Orden, Christopher, BJ, J'Quan, Kenya, Dale, Erin, D'Jante, Shamaul, Jamihl and Naheem; cousins: Lucia Williams and family, Patricia Roserie and family, Chesley Roberts and family, Claudette, Terry, Seymour, Charlie, Dean, John, Wade, David, Cordain, Jerry, Telly, Gregson, Jaqueline, Dawn, Sharon, Suzanne, Isha, Shanty, Paula, Juliette, Chere, Latisha, Hicks, Janet Dover, Rhonie Mannix, and Yvonne Roberts and family; and brothers-in-law: Raymond Green and Roy Weekes.
Other survivors include sisters-in-law: Gloria Roberts and Nalda Mathias; friends: Roseclaire Kirby, Claudette "Boogie" Joseph, Cordella Elvin, Clytie Peters, Lornette Kirby, Yvonne Auguste, Rosemarie Smith, Cynthia King, Louise Peters, Fitzroy Quinland, Novelle Constance, Austin "Squarl" Joseph, David Martin, Winfield Joseph, Shelly "Sugar" Philo, Terrance "Ants" Philo, Earl "Mighty" Brathwaite, George Martin, Conrad "Johnny" Gordon, Lestroy "Manie" Stevens, Conroy Hosier, Worrel, Joseph Bass, Keith Joyce Sr., Arthlin Merrick, Lesroy Lewis, Leo Abbott and Edmond Cornelius; as well as other relatives and friends too numerous to mention.
A viewing will be held from 3-5 p.m., Tuesday, March 30, at James Memorial Funeral Home Chapel.
A funeral service and interment will be held at 10 a.m., Wednesday, March 31, at Kingshill Cemetery. The family respectfully requests that attendees wear a face mask and adhere to the social distancing requirements.