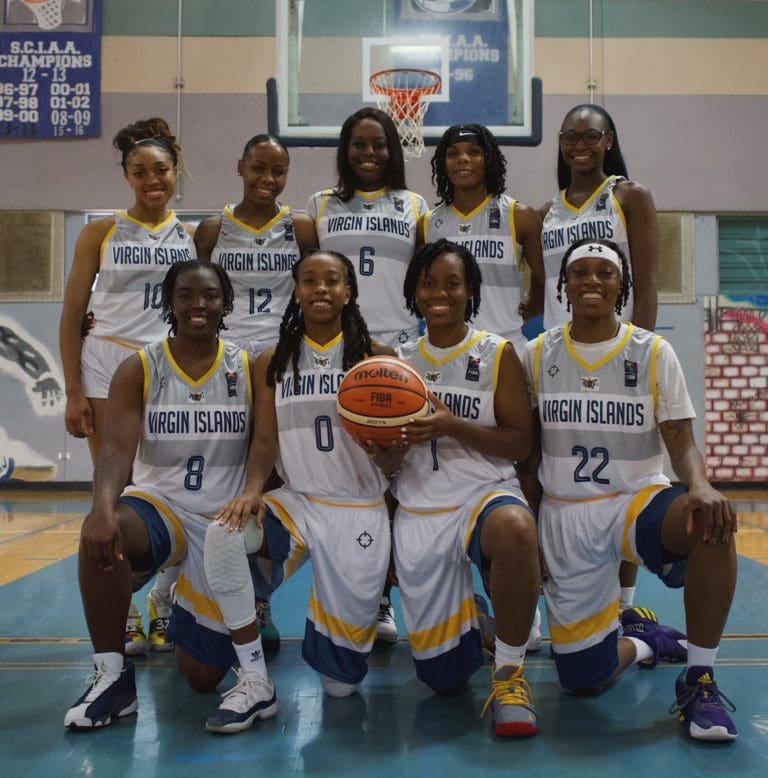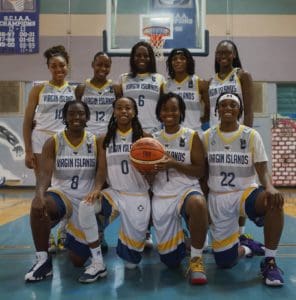 The Virgin Islands Senior Women's Basketball Team is out to get what they never lost at the 2021 CentroBasket Tournament. Back in 2017, the women from the territory surprised Central American and Caribbean foes by claiming the gold medal, the first of any kind for a U.S. Virgin Islands (ISV) national team.
In 2019, the team chance of defending the title never occurred due in part to the timing of the event; however, the V.I. women are out to claim medals by opening the round robin tournament against the 2019 gold medalist and Olympic-bound Puerto Rico in El Salvador.
The tournament will commence on Wednesday, March 24 and will conclude on Sunday, March 28. The schedule as follows:
Wednesday, March 24 vs. No. 23-ranked Puerto Rico (5 p.m.)
Thursday, March 25 vs. No. 96-ranked Costa Rica (5 p.m.)
Friday, March 26 vs. No. 44-ranked Dominican Republic (11 p.m.)
Saturday, March 27 vs. No. 29-ranked Cuba (11 p.m.)
Sunday, March 28 vs. No. 85-ranked El Salvador (8 p.m.)
The top four finishers advance to the AmeriCup, which is scheduled for June 11-19.
To follow the team: http://www.fiba.basketball/centrobasketwomen/2021
The games will be broadcast live on YouTube. The entire Virgin Islands is asked to support the women from the territory.
Sponsors: Virgin Islands Olympic Committee and the V.I. Department of Sports, Parks and Recreation.
Instagram: https://www.instagram.com/isvbasketball/
Facebook: Virgin Islands Basketball
Players
Kadesha Barry (Southern University) 5-7 Guard
Akeema Richards (Delaware University) 5-8 Guard
Imani Tate (Albany University) 5-8 Guard
Taylor Jones (Detroit) 5-8 Guard/Forward
Anisha George (North Texas University) 6-2 Center
Lanese Bough (Nebraska Omaha) 5-8 Guard
Naja Ngongba (Woodbridge High School) 5-11 Forward
Akia Frett (Langston University) 5-4 Guard
Brittney Matthew (Stephen F. Austin) 5-2 Guard
Staff
Tajama Ngongba, Head Coach
Clint Williams, Assistant Coach
LaReina Robinson, Manager
Dr. Albert Titus, Doctor
Angel Mateo, Trainer