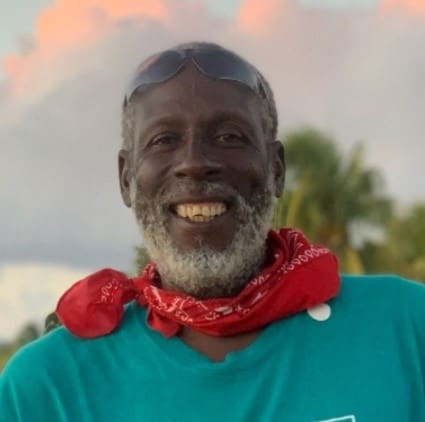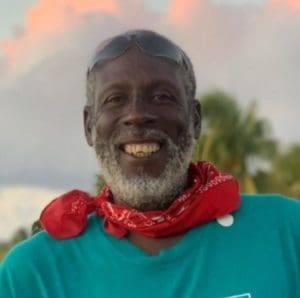 Keith L. Thomas of King Street, Frederiksted, died on March 6.
He is survived by his parents: Theophilus and Rona Thomas; brothers and sisters: Carleene Thomas, Lorna Thomas, Glenfield Thomas, Cordell Thomas Sr., Joyce Thomas-Letang, Donna Bradshaw, Andrea Parker and Karesa Thomas; and nieces and nephews: Taunia Taylor, Cordell Thomas Jr., Jade Thomas, Christopher Thomas, Terence Thomas, Charleene Johnson, Nigel Rawlins Jr., Porcha Birdo, Corddarral Birdo and Shanice Rawlins.
He is also survived by great nieces and nephews: Sophia Murrain, Jazmyne Taylor, Justin Taylor, Julyana Taylor, Marcus Robinson, Earnest Cummings, Messiah Macklin, Kimyra Miller, Corddarrius Birdo, Corddarral Birdo Jr., Kingston Birdo and Cordell Birdo; sisters and brothers-in-law: Ana Thomas, Neville Letang, Joyce Birdo-Thomas, Greg Bradshaw and Carl Derricks; and adopted godparents: Claire Roker, and Charles and Audrey Farrell.
More survivors are close friends: Celestino Santiago, Diane Burns, Henry Milligan, Mitch Nestor, Amy Blackwood, Debbie Hodge, Steve "Blackhead" McIntosh, Laurie Blackwood, John Abramson, Wilma and Terry Nisbet, Dawn Bruce, Josie Urgent, Kim Urgent, Betty Lynch, Alvin Milligan, Betty Wilson, Rupert Ross, Merle and Kent, Jimmy Dunn, Frederick and Amelia Joseph, James Hodge, "The Crew at Audrey's Bar & Restaurant."
Other survivors include close friends: "The Marley Crew," Unise Tranberg, Sonya Mason, Oneal Abel, Sandra Heywood, Theresa Williams, Keffannie John, Vuriley Harris, Audrey Gustave, Beverly Williams, Eleanor Sealey, Olive Tonge, Sharon Cummings, "Spencer," Sharon Williams, the Friedensberg Moravian Church family, "The Sun Set Jazz Family," Rotary West, Frederiksted Dive Shops, and many other relatives and close friends, too numerous to mention.
A Memorial Service will be held at 10 a.m. on Friday, March 19, at Friedensberg Moravian Church, Frederiksted.