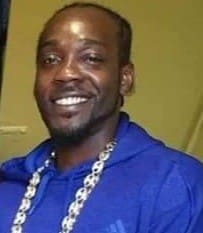 Euette Anthony Browne of Estate Mutual Homes died on March 2. He was 33 years old.
He was preceded in death by his grandfathers: Denfield Wade Sr. and Roy Browne Sr.
He is survived by his spouse, Sidonese A. Telemaque-Browne; mother, Olivere Wade; father, Roy Browne; daughter, Chioma K. Browne; son, Euette I. Browne; grandmothers: Clunda Grant and Ione George; sisters: Jamila Henry, Creola Wade, Akeema Browne, Sheilamai Henry, Itisha Browne, Remona Walcott, Khayla Bastian and Brianna Willie; and brothers: Hausaun Wade, Roy Browne Jr. and Darian Browne.
He is also survived by nieces: Tisra Ruggeri, Destiny Swanston, Amira Henry, Chaneen Wade, Janea Wade, Genesis Wade, Walwyn I., Shaunelle Lincoln, Shelly-Ann Lincoln, Lala Browne and Jaylah Juanai; nephews: Sheldon Lincoln Jr., Kevar Wade, Hassan Wade Jr., Jahsai Jaunai and Robert Henry Jr.; and aunts: Jasmaine Wade, Sherrelyn Clarke, Trisha Browne, Yvonne Rivera and Sharon George-Bertie.
More survivors are uncles: Carlos Grant, Alan Grant, Denfiel Wade Jr., Llewellyn George and William Lake; mother-in-law, Sherma Telemaque; father-in-law, Scott Telemaque; brothers-in-law: Morgan Telemaque, Alexander Telemaque, Everinton Telemaque, Tim Telemaque and Robert Henry Sr.; sisters-in-law: Florence Telmaque and Erica Wado; and godparents: Margaret Reynolds and Rupert Pelle.
Other survivors include special friends: Eulander Carr and family, Roma Williams and family, Oakland Benta and family, Cathrine Dye and Family, and Jessica Riley; cousins and other relatives: Shantel Ferracho, Shane Ferracho, Denfield Ferracho Jr., Jason Clarke, Kara Roberts, Shenelle Pantiere, Jahari Pantiere, Kareem Scott, Kyle Smith and Kaly Smith; as well as other relatives and friends too numerous to mention.
A viewing will take place at 9 a.m. followed by a funeral service at 10 a.m., Saturday, March 20, at Victorious Believers Church. Interment will follow at Kingshill Cemetery.
The family asks that all attendees adhere to the COVID-19 guidelines. Masks are required to attend services.