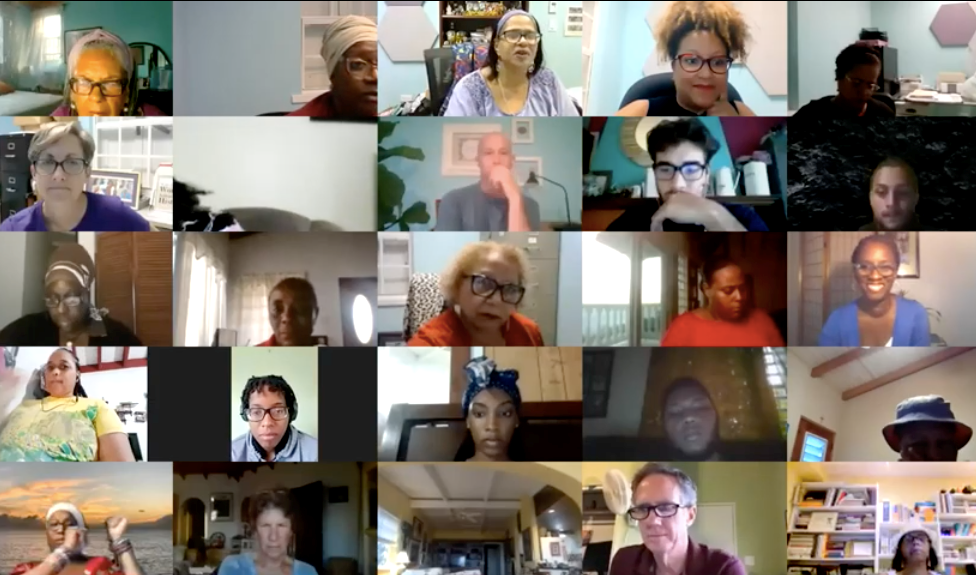 A soft call to action over the last four months will grow louder in the next few months as the organizers of the Women's Coalition of St. Croix's anti-racism series outline plans and gather advocates to help dismantle racism in the Virgin Islands.
Beginning in November 2020, Zoom meetings were held for whoever wanted to participate in discussing racism. Each meeting followed an agenda with a few minutes near the end for groups to discuss specific issues among themselves.
There were between 60-90 participants in each virtual session. Clema Lewis, executive director of the Women's Coalition of St. Croix, said she was especially hopeful because there were young men of color who participated in the sessions, offering their comments and wanting to move forward.
The fourth and last session began last week by asking participants to take a poll. Surveys sent out after all sessions, and the poll will be used to develop ways Virgin Islanders can take on racism and white supremacy.
"What I'm most elated about is that people want this work to continue," said Lisa Harris-Moorhead, one of the organizers.
According to Lewis and the other organizers, there was general agreement among those who returned surveys and spoke during the sessions that one of the early steps should be to tackle difficult subjects such as institutional/systemic racism and white privilege.
Difficult conversations between Black and white community members about white supremacy and systematic racism will allow white people to acknowledge their role and become allies, said one of the forum organizers, Carolyn Forno.
Uncomfortable conversations among Black people are also crucial to help eradicate internal racism and promote healing in the Black community. Lewis described internalized racism as "pain, shame, hurt and embarrassment." The belief, passed down from generation to generation, that light skin is preferable to dark skin needs to be debunked.
According to Harris-Moorhead, education was the subject most people identified as the most crucial to address. Participants said education about all forms of racism and white supremacy needs to be included in schools' curricula, and it is important to involve the youth in advocacy.
"We have to get young people involved because ultimately, it is for them and ourselves that anti-racism needs to be on everyone's mind and that racism needs to be dismantled," Debra Benjamin, WCSC communications coordinator, said.
Just as importantly, the group agreed, advocates will need to work within the political system to create policies and change racist laws.
A reoccurring thread Lewis found during the sessions had to do with racism in the Virgin Islands. Some local people said they didn't experience racism until they went stateside for school or work, but when they returned, they could see it in the community.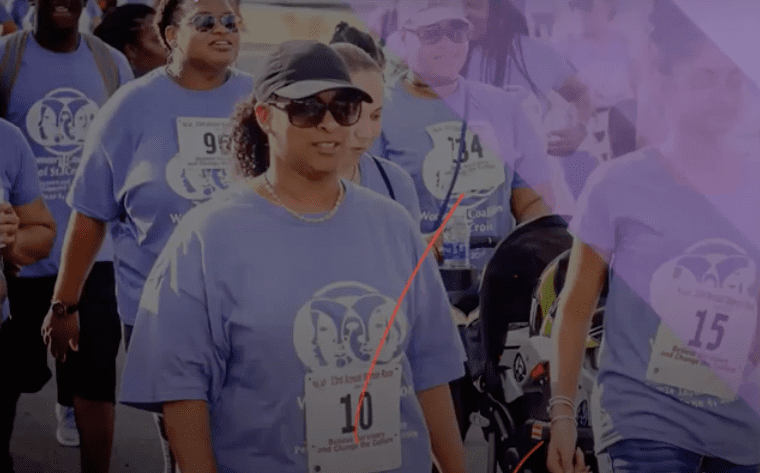 The questions in the last session's poll were:
Regarding ethnicity, which best describes how you self-identify?
For those who are Black/Indigenous/People of Color, would you consider yourself any of the following? Answers: community member; anti-racist; community leader; activist; leader of an organization; expert in racism, culture, history, politics, education; none.
For those who are white, what would you consider yourself? The response choices were the same except "ally" was added to the list of answers.
How comfortable are you discussing racism?
When was the last time you experienced racial trauma?
Would you be willing to volunteer for the next phase of this work in dismantling racism in the Virgin Islands?
Would it be helpful to you to have separate, smaller group discussions with others of your same racial identity?
The answers to the poll will be the basis for what happens next. Lewis said they will regroup the committee in several months and perhaps task forces for different focus areas will be formed with additional community members. She said the Women's Coalition can't do it alone.
"We will remain the frame, like the overarching frame piece for this," Lewis said.
Those who missed the sessions can use the WCSC website to access their YouTube channel to view each one or read the Source articles linked below.
The first session identified the types of racism, such as systematic and internal racism as well as stereotyping and white supremacy.
During the second session, the fact that race is cultural rather than biological was discussed by scientists.
The third session recounted the history of racism.