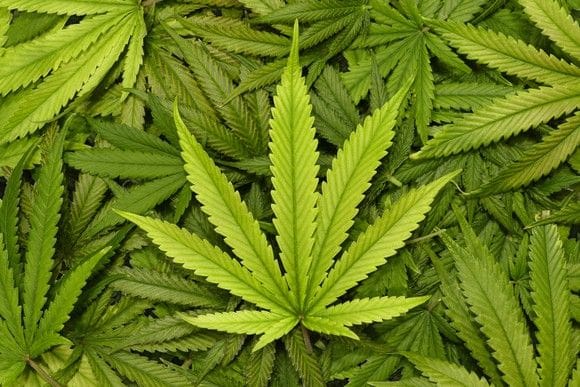 Three people were arrested in a pair of unrelated cases that happened Feb. 11 at the territory's two airports, according to U.S. Attorney Gretchen C.F. Shappert of the United States Attorney for the District of the Virgin Islands.
St. Croix – Tarik Babrow, 23, and Jahvar Looby, 31, of St. Thomas, appeared before Magistrate Judge George W. Cannon, Jr., for an initial appearance after Homeland Security Investigations special agents arrested them on the charges of conspiracy to possess marijuana with intent to distribute, possession of marijuana with intent to distribute, and possession of marijuana with intent to distribute by person onboard aircraft.
According to court documents, on Feb. 11, 2021, Babrow and Looby were apprehended trying to smuggle marijuana through the Henry E. Rohlsen Airport on St. Croix after arriving on American Airlines flight number 2003 from Charlotte, North Carolina. The reports said Babrow was caught with seven vacuum-sealed bundles containing approximately 1.51 kilograms of marijuana and Looby was caught with 10 vacuum-sealed bundles containing approximately 1.08 kilograms of marijuana.
The case is being investigated by Customs and Border Protection and Homeland Security Investigations and is being prosecuted by Assistant U.S. Attorney Daniel H. Huston.
St. Thomas – A criminal complaint has been filed against Christopher Dunn, resident of New York, NY, for possession with intent to distribute marijuana. Dunn made his initial appearance in federal court on Feb.16 on St. Thomas, U.S. Attorney Shappert said.
According to the affidavit in this case, on Feb. 11 Christopher Dunn arrived at the Cyril E. King airport on an inbound flight from JFK Airport, New York, on board Delta Airlines flight 635.
While conducting an inbound inspection, Customs and Border Protection officers discovered a green leafy material in the contents of Dunn's carry-on luggage. After obtaining an oral declaration from Dunn, CBP Officers opened his carry-on bag and discovered a green leafy substance that field-tested positive for marijuana. The total weight of the three vacuum-sealed packages within the checked suitcase was approximately 1.03 kilograms.
This case is being investigated by the Department of Homeland Security and prosecuted by the U.S. Attorney's Office for the Virgin Islands.