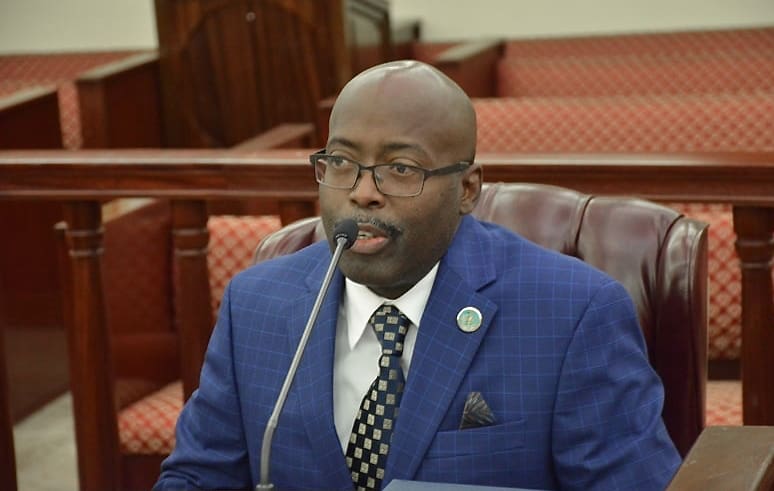 With the world still in the thralls of the COVID-19 pandemic, and people tucked away in their homes and many children barred from classrooms, crime appears to have flourished in the U.S. Virgin Islands.
During Wednesday's Homeland Security, Justice and Public Safety Committee hearing, Virgin Islands Police Commissioner Trevor Velinor said in 2020 there were nearly double the number of robberies in the U.S. Virgin Islands compared to 2019. There was also a 14 percent increase in homicides, a 24 percent increase in domestic violence calls and an increase in shooting assaults.
The territory experienced 49 homicides last year, 27 on St. Croix, 20 on St. Thomas and two on St. John. Of the 49 homicides, 21 lead to arrests. "Approximately 63 percent of the homicide victims have been among the age group of 18 to 29. The weapon of choice in almost all homicides were firearms," Velinor said.
Domestic violence calls were reported in a higher volume than homicides in 2020. Of the 799 calls for help, 536 were made in the St. Thomas-St. John District and 263 on St. Croix. Though domestic violence calls made to the department in 2020 soared, Velinor said the department had an 11 percent decrease in arrests for domestic violence.
Sen. Samuel Carrion, a non-committee member, asked Velinor why the department had fewer arrests when more domestic violence calls had come in.
"That is very concerning," Velinor said. "I don't have anything scientific, but in my summation, people in a space for an extended period due to COVID-19 contributed to that." He added that ultimately it is the "responsibility of adults to make the right decision and there is absolutely no excuse for individuals engaging in domestic violence, any type of violence."
Carrion said he was alarmed by the increase in domestic abuse calls, prompting him to request data for the rates of child abuse in the territory. Velinor said the information was unavailable but would be gathered and provided to the committee.
"That for me is very important," Carrion said. "Knowing that many of our young people are home and many of them are not being monitored because they are having school virtually, we need to make sure they are protected, and I would like to see those numbers."
Sen. Alma Francis Heyliger asked if suicide rates in 2020 had also risen in the territory. Velinor said that information was also unavailable but would be gathered and provided to the committee.
While it was speculated by Velinor that violent crime is on the rise due to pandemic-related conditions, highway safety saw a more positive impact.
With fewer cars on the roadways, Velinor said the territory has had 32 percent fewer traffic fatalities in 2020 compared to 2019. Vehicular homicides also decreased in 2020, by 43 percent.
The only increase for 2020 reported by the VIPD Traffic Division was the number of traffic citations issued, which raised by 4 percent – 6,557 traffic citations compared to 6,318 citations in 2019, Velinor said.
Sens. Francis Heyliger, Steven Payne Sr., Dwayne DeGraff, Kenneth Gittens, Novelle Francis Jr., Javan James Sr. and Franklin Johnson were present for the hearing.