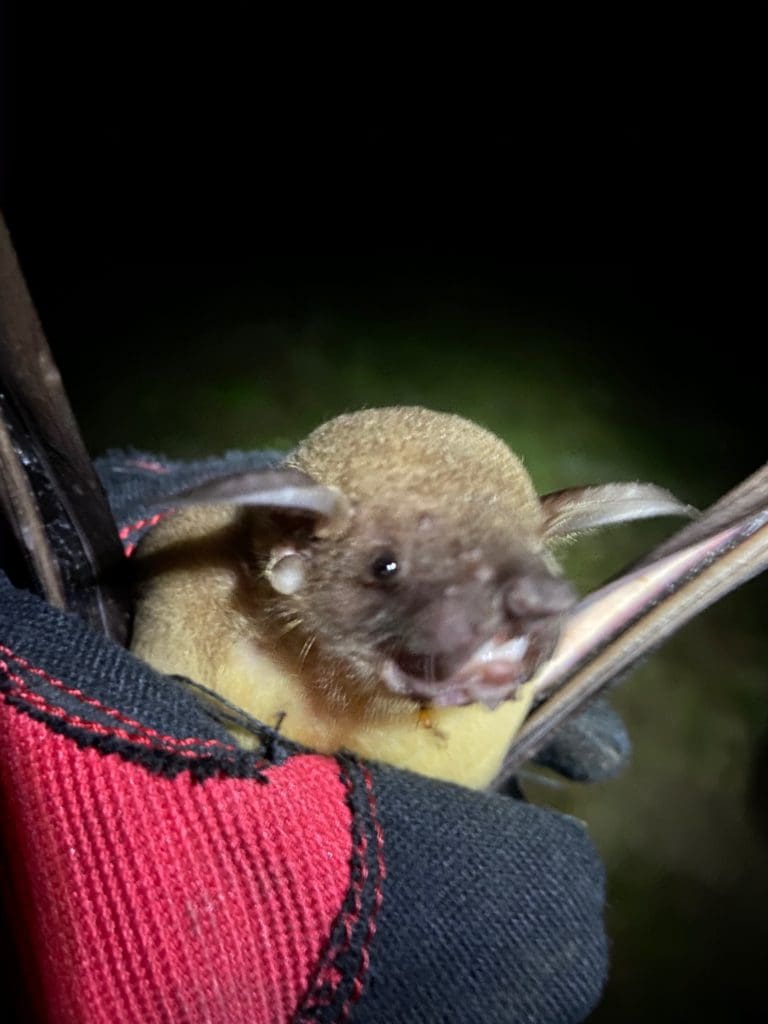 A preliminary study of bats on the mainland indicates they are not susceptible to COVID-19 and could signal a change to recent guidance restricting ongoing, unrelated research on the animal. The study was conducted on only one species, however. There are more than 1,000 species worldwide.
Last spring, as health officials and research scientists scrambled to gather knowledge of the novel coronavirus and the COVID-19 disease that was quickly becoming a pandemic, there was a question of whether humans infected with the virus could pass it along to animals.
Of particular concern were bats, which are known to be carriers of a variety of coronaviruses though they are immune to the diseases that those viruses can cause. There was no evidence of SARS-CoV-2 being present in bat colonies in the U.S., and experts wanted to ensure it was not introduced.
So, in a cautionary move, the U.S. Fish and Wildlife Service recommended that all hands-on fieldwork with bats be put on hold.
That put a crimp in ongoing research by Renata Platenberg, University of the Virgin Islands assistant professor of Natural Resource Management, who conducts bat studies on the islands and who, since the early 2000s, has waged a one-woman public awareness campaign about the importance of the territory's only native mammal.
In an interview with the Source this week, Platenberg cited the study as good news.
The researchers, who hailed from various institutions including the U.S. Geological Survey National Wildlife Health Center; Louisiana State University; and the University of Wisconsin School of Medicine's Department of Pathobiological Sciences, conducted their study on the Big Brown Bat, a common species that typically live relatively near humans, meaning it would be more at risk for virus exposure from humans than some other species.
What they learned is the bats did not contract the disease after exposure, nor did they transmit the virus. More research on other species is expected.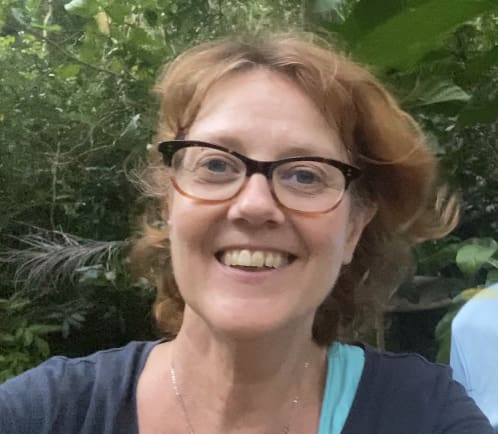 Planteberg said she has not completely halted fieldwork, which involves catching bats in nets, measuring and tagging them, but she has taken extra precautions.
And she limited her fieldwork, concentrating the past few months instead on analyzing and cataloging data that had been collected on sound recordings.
Her previous research established five species of bats in the territory: Pallas Mastiff (Molossus molossus); Greater Bulldog (Noctilio leporinus); Antillean fruit-eating bat (Brachyphylla cavernarum); Red fig-eating bat or Red fruit bat (Stenoderma rufum); and the Jamaican fruit-eating bat (Artibeus jamaicensis).
It's extremely difficult to put a number to the total bat population on the islands, Platenberg has said, but it is surely somewhere in the thousands.
Her small team has been collecting acoustical recordings of bat vocalizations since 2015, looking for patterns that would help determine the numbers, locations and movements of bat clusters.
The work took on another dimension after September 2017 when hurricanes Irma and Maria destroyed much of the bats' habitat and food sources.
"We know that many of them were severely impacted by the storms," Platenberg said. "A lot of them perished."
Some may have died in the actual hurricanes, some left from their usual homes, some – primarily fruit-eaters – died later from starvation because the hurricanes destroyed so much vegetation. It was a good three months with virtually no fruit, she said.
In 2019, from the end of May to the middle of October, her team partnered on a project with the National Park Service on St. John. They ended up with 2,500 acoustical recordings from 12 sites on the island.
"I was looking for the Jamaican fruit-eating bat," Platenberg said.
The species was legendary at the Reef Bay sugar mill ruins; hikers made the spot a destination because so many bats hung out there, under the old rafters, but that was before the hurricanes.
"Irma took that roof away," she said, and the bats disappeared.
Did they perish or move?
And if they relocated on-island, could she find where they resettled?
"The answer to that – after going through those hundreds and hundreds of recordings – is 'No,'" she said.
But that doesn't necessarily mean they died. They could be someplace out of range of the recorders.
"Their calls don't transmit across great distances," Platenberg said. The range of any species fluctuates given atmospheric conditions and the presence or absence of trees, as well as other factors. But, as a rule of thumb, the Jamaican fruit-eating bat can be heard for about three to five meters whereas some other species may be heard 50 meters away.
That may be part of the reason that the Pallas Mastiff – a particularly loud bat – accounts for 96 percent to 99 percent of the calls on the recordings, she added. Also, it eats insects and "it did just fine after the storm."
Platenberg believes some bat clusters went away because of the hurricanes and returned when things calmed down. That would explain why some caves that were empty immediately after the hurricane are now full of bats.
Overall, she said, the bat population seems to be recovering.
"Very, very slowly those numbers are building up again."