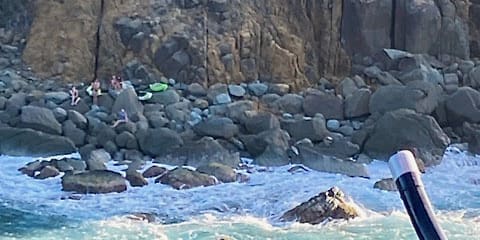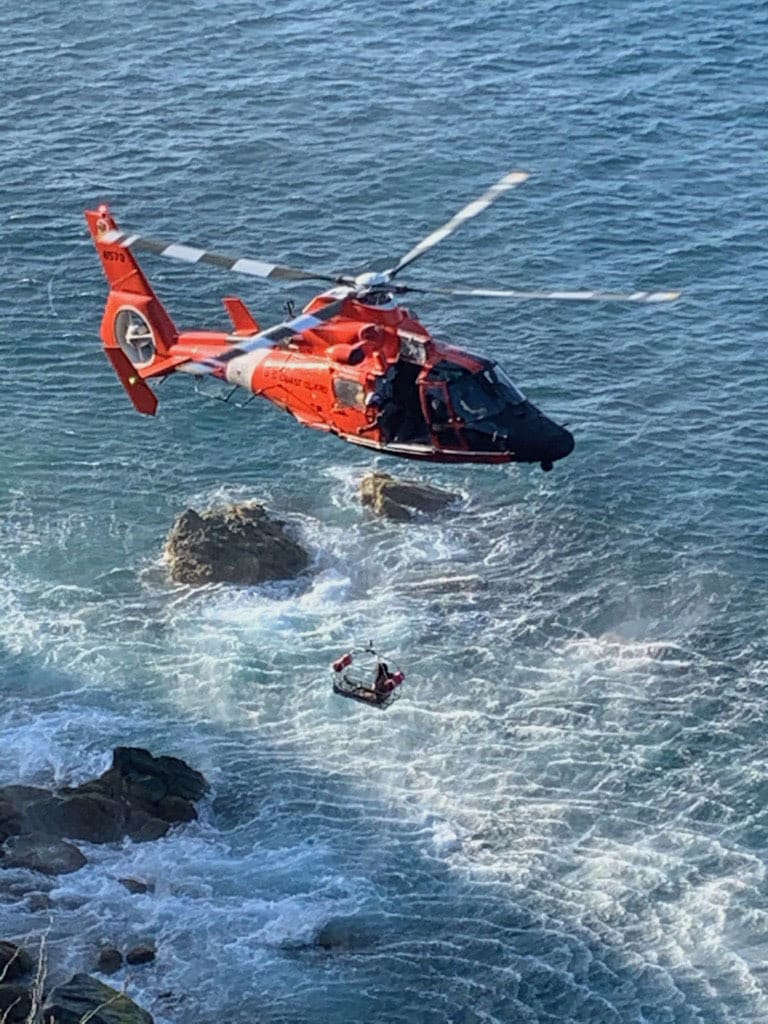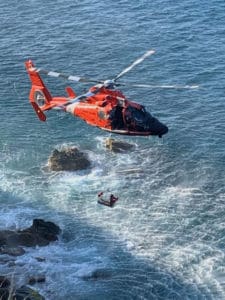 Four women and one man stranded by strong currents during a Saturday kayaking expedition were plucked from the rocks near Caret Point on St. Thomas by a U.S. Coast Guard helicopter.
According to the report, Coast Guard Sector San Juan watchstanders received a 911 call Saturday afternoon from the U.S. Virgin Islands reporting five stranded kayakers, four females and one male. The strong currents reportedly pushed the kayakers up on the rocks. A bystander residing at Caret Bay Villas observed the incident and called 911.
A Coast Guard MH-65 Dolphin helicopter from Air Station Borinquen launched to search for the kayakers. Shortly thereafter, the Coast Guard aircrew located the five persons stranded shoreside and deployed the aircraft rescue swimmer to assess their condition.
The kayakers appeared to be in good health and were hoisted aboard the helicopter via a rescue basket and sling hoist. The kayakers were transported to the Cyril E. King Airport on St. Thomas, where they were assisted by awaiting Virgin Islands Police and Emergency Medical Service personnel, the Coast Guard report said.