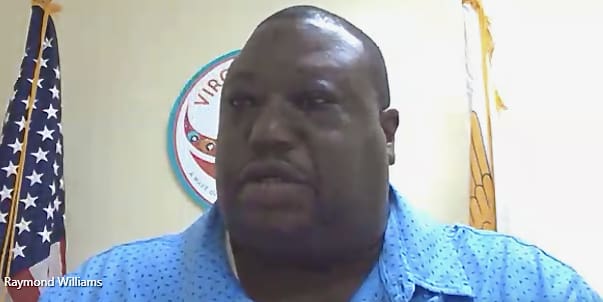 Raymond Williams will remain chairman of the Board of Elections but the board made other changes as it continued its reorganization process Friday during a virtual meeting.
Atanya Springette will be the board's new vice chairman and Liliana Belardo-Oneal will be the new board secretary.
Williams said the board last year oversaw "a successful election cycle with fair and transparent elections with no problems" and that would be its goal again.
Of the board's two standing subcommittees, Lydia Hendricks will continue to chair the Personnel Committee and Barbara Jackson-McIntosh will chair the Governor's Committee. The 12 board members attending Friday's meeting unanimously voted to create a third subcommittee on Education. Lisa Harris-Moorhead will head that subcommittee. She said the committee would look at educating other groups as well as school students about the "value of their vote."
Angel Bolques Jr. resigned from his position as an administrative assistant for the St.Thomas/St. John District. Williams said since the Board of Elections has consolidated his position might not need to be filled. Board members discussed the $60,000 that would be saved if the position would not be filled and whether Terrell Alexander, administrative assistant for St. Croix District, could work both positions. It was also suggested that two part-time positions – one in each district might be the answer. The Personnel Committee will meet on Wednesday to discuss the matter further.
As of Jan. 9, the territory had 34,110 registered Democrats and 1,190 registered Republicans, the board was told. The territory has 1,242 voters registered in the Independent Citizens Movement and 16,022 registered with no party affiliation.