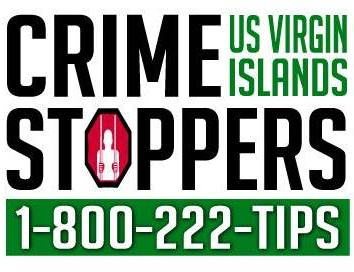 The anonymous tip service Crime Stoppers USVI is offering a $10,000 cash reward for information leading to the arrest of suspects responsible for the Crimes of the Week.
– ST. CROIX: At 10:18 p.m. Friday, Oct. 9, 2020, the 911 emergency call center received multiple reports from concerned citizens of shots fired near the corner of King and Market Streets in downtown Frederiksted. At the scene, officers found an adult female, later identified by next of kin as 21-year-old Kadiyen Illidge of Sion Hill, with a gunshot wound to the head. She was transported to the Gov. Juan F. Luis Hospital, where she succumbed to her injuries. Police said they believed Illidge had been a bystander who had been caught in the crossfire.
– ST. CROIX: At 11:09 p.m. Oct. 16, 2020, the 911 emergency call center received reports of shots fired near an establishment in William's Delight. VIPD officers traveled to the area to investigate and found an unresponsive adult male on the ground with gunshot wounds to the body. Emergency technicians on the scene found no vital signs. The victim was identified by family members as 28-year-old Olson Lorenzer Tyson Jr., also known as "Junior, of Mount Pleasant Apartments.
– ST. JOHN: At about 12:05 a.m. Wednesday, Nov. 18, 2020, the 911 call center received a call of shots fired in the area of Contant Enighed. Units from the Leander Jurgen Command traveled to the scene and found a male who appeared to have sustained multiple gunshot wounds to his body. Emergency medical technicians on the scene concluded that the male did not have any vital signs. Next of kin identified the male as 20-year-old A'Jahnie Bramble. Units then learned that two more individuals who sustained gunshot wounds were transported to the Myrah Keating Clinic and treated for their injuries.
Anyone with information on either Crime of the Week case or any other crime can call Crime Stoppers USVI at 1-800-222-8477 (1-800-222-TIPS) or submit a tip online at www.P3tips.com or www.crimestoppersvi.org. Callers will be issued a confidential PIN and are encouraged to check back frequently for reward eligibility. Information that leads to the resolution of a crime can qualify the caller for an anonymous cash reward.