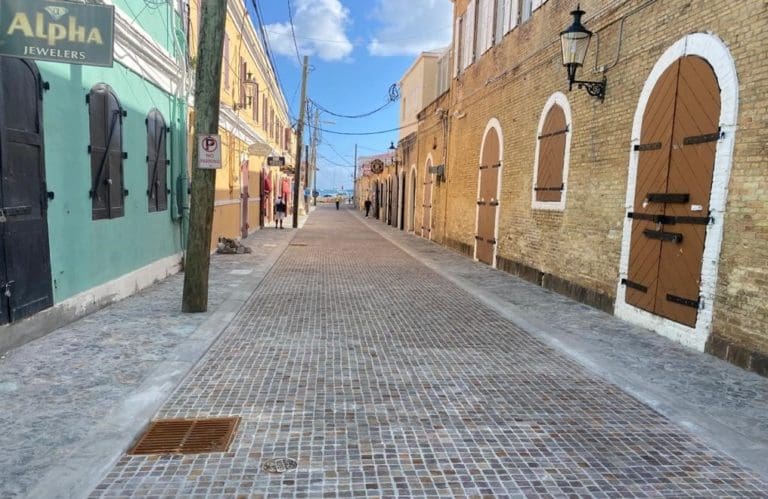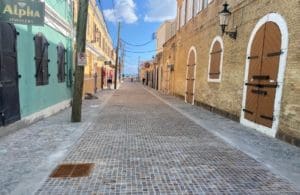 The V.I. Department of Public Works informs the public of the progress on the Main Street Enhancement Project on St. Thomas. It advises the community that Raadets Gade reopened to vehicular traffic on Feb. 1. The traffic signal at the head of Raadets Gade on Veterans Drive (waterfront) has also come back online.
Island Roads is currently performing construction activities on Garden Street, which remains closed to northbound and southbound traffic. This closure allows the contractor to install the remaining ACO drainage system, base slab, Eurocobble pavers, new traffic signal and bollards.
The department anticipates that the work in front of Post Office Square will be completed by mid-February. The contract end date for this project is April 4, according to DPW.
The estimated project cost is $15,322,553.