This is the first in a series examining virtual schooling in the Virgin Islands.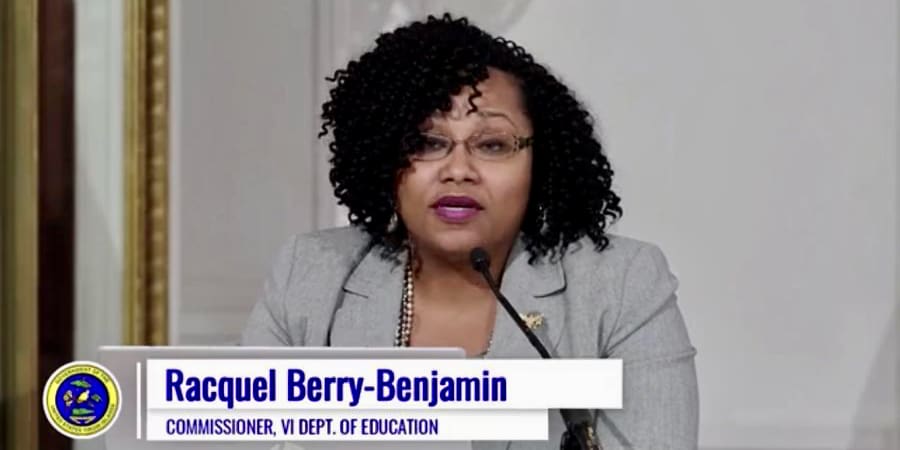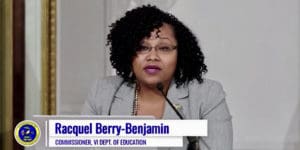 Long-term effects from COVID-19 aren't limited to so-called "long-haulers," who suffer serious health issues months after exposure, nor even to future economic repercussions.
Increasingly, educators are warning of dire problems for students suddenly yanked out of traditional classrooms, plopped down in front of computers and asked to adapt to a new style of learning with little or no preparation for the change.
It is a situation no one asked for and everyone has to live with.
There has been little research to measure how academically effective – or ineffective – virtual schooling is. One national study conducted by the consulting firm McKinsey and Company concluded that American students were an average of three months behind in math skills. But that was months ago. Presumably, the slide is continuing, although it may be slowing somewhat as both teachers and students become more accustomed to distance learning.
In the Virgin Islands, the education system was already reeling when the pandemic hit. In fact, it had been operating under considerable strain for two years before COVID appeared.
Thousands of students lost access to their classrooms when their schools were destroyed or heavily damaged by the September 2017 hurricanes. They went into shared space and staggered schedules at the least damaged facilities, or into modular, temporary classrooms or off-island to schools on the mainland. Repairs and rebuilding were still underway throughout the territory when health concerns closed schools again last March. Virtual learning has been the norm at public schools ever since.
The Department of Education announced in January that its youngest charges, those in pre-kindergarten through third grade, as well as special education students and second-year Career and Technical Education students, will begin attending in-person classes in February or March, some part-time and some full-time. But the bulk of students, those in grades four through 12, will continue exclusively with distance learning until at least the '21-'22 school year.
In a recent interview with the Source, top Education officials discussed the challenges of that reality and the ramifications.
In separate interviews, the Source also spoke with stakeholders in the private sector and with some of those most directly affected, students.
One thing that became clear is that the community is still so deeply mired in the immediate crisis that there has been little time to consider what comes next.
First, the equipment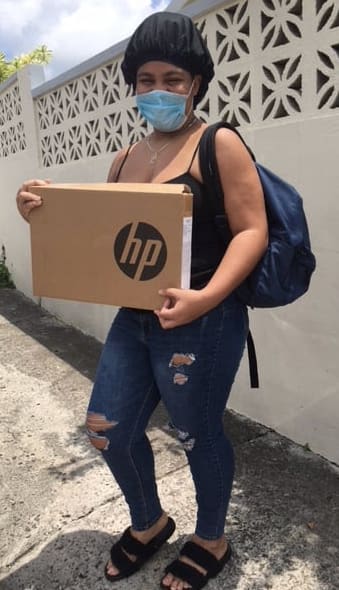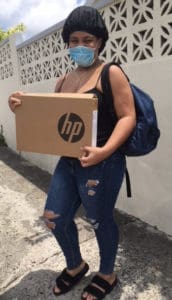 The first priority was getting students equipped with the technology required for virtual learning.
At the start of the last decade, the territory was lagging behind in the digital divide. As late as 2013, only 56 percent of V.I. households had a working computer, according to a community survey published by the Eastern Caribbean Center. Of those, little more than half had an internet connection.
Updated figures were not immediately available, but given the world's immersion in electronic technology, those numbers have surely increased substantially. Still, as they began to grapple with the switch to virtual learning, educators found many households were totally unprepared for distance learning or underprepared if they had multiple children and few devices.
There are just over 11,000 students in the public school system – 5,542 in the St. Thomas-St. John District, according to district Superintendent Stefan Jurgen, and 5,500 on St. Croix, according to district Superintendent Carlos McGregor.
"We had 1,500 laptops in our inventory" when the pandemic began, McGregor said. Using federal grant money authorized by last spring's congressional CARES Act, the department also ordered thousands of Chromebooks last summer.
Meanwhile, there were some contributions from the private sector and other grant funds. Notably, the Community Foundation of the Virgin Islands channeled Virtual Learning Support Grants to several local churches and nonprofits to fund small sites at which students could use equipment to access the internet. The goal was to reach students in need of equipment or in need of supervision, or both, according to Dee Brown, Community Foundation of the Virgin Islands president. Those grants, capped at $10,000 each, run out in March.
Although some of the CARES Act equipment was slow to arrive, McGregor said the St. Croix District has received 3,000 of the 6,000 Chromebooks it ordered and is expecting to receive another 2,900 at the end of January. On St. Thomas-St. John, Jurgen said the department has received 3,600 and is still expecting another 1,400.
Last week, both district superintendents said that all students who asked for a device had received one.
"There are no students who are in need," Jurgen said.
In addition to laptops and Chromebooks, the department has distributed 1,150 MiFi mobile internet connections in the St. Thomas-St. John District, he said. On St. Croix, McGregor said the department has distributed 1,350 internet connection devices.
The department also has supplied students with hundreds of desks and chairs.
The computer equipment is on loan to students. Under the terms of the grant, the department must collect it at the end of the school year, inspect, refurbish it and then redistribute it for the next school year.
CARES Act funds can be used to cover the cost of servicing the Chromebooks, according to Education Communications Director Cynthia Graham. The department's IT staff will maintain the computers with cleaning and the installation of software upgrades.
"It is an additional task," Education Commissioner Racquel Berry-Benjamin conceded, "but it's a task that we welcome … We want to advance to the 21st century."
Having the equipment is one thing, but using it is another.
Tracking attendance
The first challenge of distance learning is ensuring that students actually engage in it.
Jurgen put the general attendance rate for the St. Thomas-St. John District at 82 percent. On St. Croix, McGregor said attendance at the secondary school level is about 94 percent, but it's just 80 percent at the elementary level.
While many parents provide strong support for their children and some are almost too involved, Jurgen said, others may not be home during the day while their children are supposed to be logged into a virtual class. The result can be students sleeping in and showing up late or skipping school altogether for a day or so.
McGregor cited the case of a high school senior who told a focus group meeting early on that she was having trouble because she was at home in charge of two younger siblings, one in fifth grade and one in kindergarten. She was expected to monitor their work online while she was trying to attend her own classes.
"I'm sure that's not the only household that has that challenge," he said.
Teachers are the first to note if there is a problem with a student's attendance. They work with parents and school counselors if there is a problem and, if necessary, alert higher officials.
While the superintendents did not suggest that virtual truancy is rampant, it is enough of a concern that Education has created a task force that includes guidance counselors and other officials to visit neighborhoods and encourage families to ensure students are attending their virtual classes.
As a last resort, for serious cases, the department requests help from the Department of Human Services.
Whether traditional or virtual, education is always a partnership, Berry-Benjamin said.
"This is our work," she said. "It was never an easy task" and now more than ever it takes commitment, courage, compassion and creativity.
"We cannot do it alone. … Parental involvement is a key factor in students' success," she said. "We ask for the continued support of the community."
Next: Some positive aspects of distance learning.