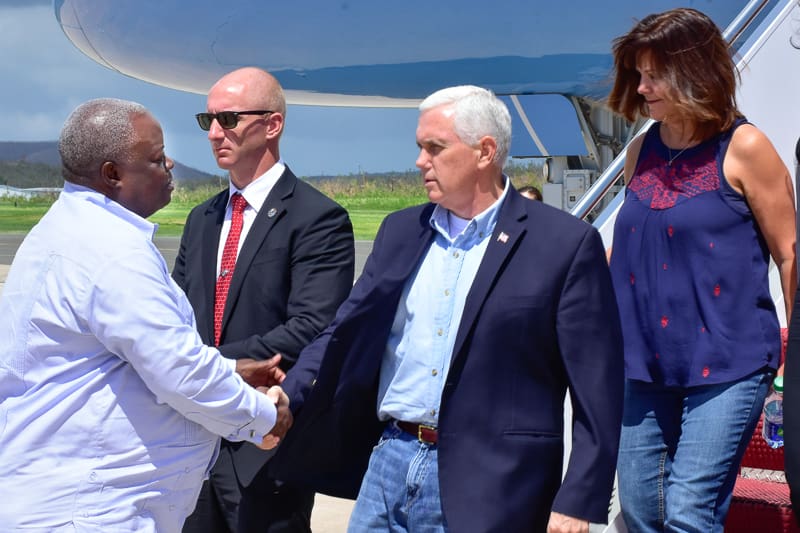 On Wednesday, rumors began to circulate on social media that there had been a couple of sightings of the former vice president of the United States, Michael R. Pence, on St. Croix.
The Source contacted St. Croix Administrator Sammuel Sanes who confirmed the rumors to be true.
"Yes, he's definitely here. He was spotted at the Henry E. Rohlsen Airport and at Seaside Market as well," Sanes said.
As to whether the former vice president is here on official business, Sanes said, "He is not here in any official capacity. He's just here on vacation to my knowledge, and he has not reached out to Government House."
The last time that Pence visited the big island was back in October 2017 after Hurricanes Irma and Maria, when he met with local officials.
President Joe Biden is also a frequent visitor to St. Croix. Prior to becoming president, he would often stay at a guest house on the east end of the island. There is, however, no confirmation of where Pence is staying during his visit.