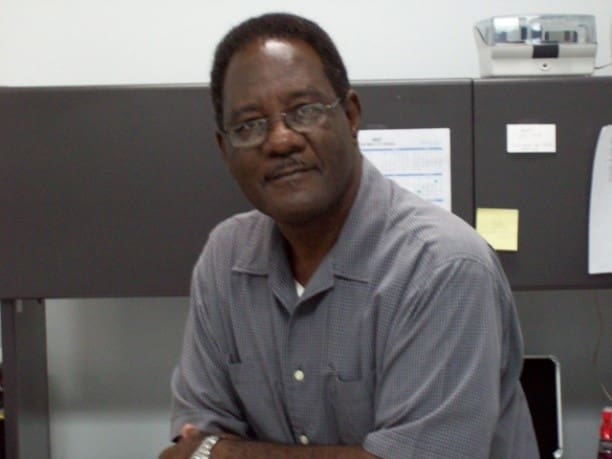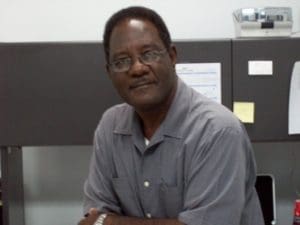 Tyrone Augustus Benjamin Sr. of Estate Mon Bijou died on Dec. 29, 2020. He was 72 years old.
He was preceded in death by his mother, Violet Jacobs; father, Walter Benjamin; uncle, Samuel Jacobs; and son, Tyrone A. Benjamin Jr.
He is survived by his spouse, Albertha Benjamin; daughter, Maryssa Edwin; sons: Tyrone D. Benjamin, Steven R. Benjamin, Raymond W. Benjamin, Miguel Gensee and Kyle C. Edwin; grandchildren: Trey Benjamin, Janee Butler, Christopher Lake and Xavier K. Benjamin; great-grandchildren: Nevaeh Saffo and Cataleya Benjamin; sisters: Valerie Richards, Vera Yhan and Keturah Richards; and brothers: Vanroy Benjamin, Leroy Benjamin and Eddie Marcellin.
He is also survived by mother-in-law, Nympha James; father-in-law, Albert James; aunts: Maudlyn Ambrose-Jacobs, Dorothy Henry-Jacobs, Ileta Davis-Jacobs and Joan McQuarrie; uncles: Ronald Jacobs and Everet Benjamin; daughter-in-law, Darlene Benjamin; brothers-in-law: George Richards and Albert James Jr.; and sisters-in-law: Angella Benjamin, Christine Benjamin, Luan Joseph (UK), Utelca "Nadine" James-Weathers, Alpha James and Delia Merchant.
Other survivors include adopted parents: Bernice and Alvin Lees; special friends: Angela Arnold, Cecil Williams and family, Nevyln Williams and family, Pauline, Anna and Carmen, Douglas Henry, Longford J. Caines, Carmona and Richards family, and the DPNR family; cousins and relatives: Benjamin, Jacobs, Henry, Acum and Browne; as well as other relatives and friends too numerous to mention.
A viewing will take place at 9 a.m. followed by a funeral service at 10 a.m., Thursday, Jan. 21, at Friedensberg Moravian Church. Interment will be at Kingshill Cemetery.