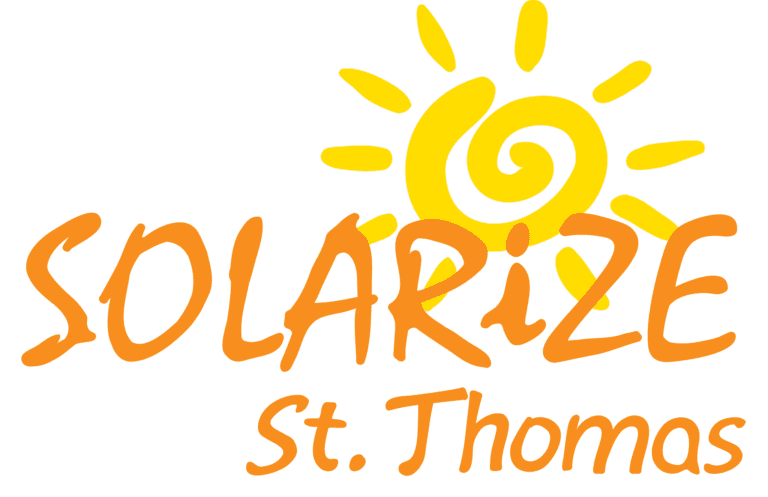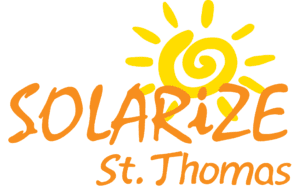 Solarize St. Thomas, a community-based group purchasing program, will launch its island-wide campaign to assist local property owners to access affordable solar power on Thursday, Jan. 14, via a live online campaign-opening event.
The launch event will introduce and explain how solar power equipment, battery storage and energy-saving technologies
are available for the first time locally through a group-purchasing platform supported by community partner organizations collaborating on St. Thomas in 2021.
A link to register for this free event is at solarizestt.com. Local coalition organizations involved include Rotary Club of St. Thomas East ECO, UVI's Caribbean Green Technology Center, the Environmental Association of St. Thomas-St. John, the Virgin Islands Conservation Society, the VI Electric Vehicle Assoc.-North,
and Solar Crowdsource as well as the Virgin Islands Energy Office.
The program is the first time St. Thomas has been a location for the Solarize concept, which has been deployed in other communities around the U.S. The more St. Thomas property owners who participate in contracting for solar installations, the greater the savings for all.
During the launch event hosted by local coalition members, savings offered through bulk-buying – citizens purchasing their solar systems through a single source – will be explained in detail. Both residential and commercial property owners can take advantage of the limited-duration pricing and save up to 30% off the cost of high quality solar energy and battery storage systems. The more that participate, the more savings.
Following a rigorous evaluation process conducted in late 2020, the Coalition selected Silver Sun Solar LLC to provide local property owners with this volume purchasing opportunity. A representative from the company and other local solar advocates will be among the participants in the launch event.
Once the campaign opens on Thursday, St. Thomas home and business owners will have a limited time to access the special prices made available through the campaign as well as utilize valuable federal tax credits providing 26 percent in additional savings in 2021.
The goal of Thursday's live launch event and the overall Solarize St. Thomas campaigns is to help local residents save money by becoming familiar with these incentives and programs, learning the benefits of solar energy and battery storage systems, and seeking a free, customized proposal from a trusted source.
Following the launch, Solarize St. Thomas will further sponsor a series of clean energy education and community outreach events to help increase local participation and encourage all solar and battery installations to be complete by the end of 2021.
Already, nearly 30 residents have signed up to learn more. Interested residents and business owners may go to solarizestt.com or call 770-288-0440 to learn more, received advance information on campaign details, register for the live Jan. 14 launch event and sign up for a free evaluation.